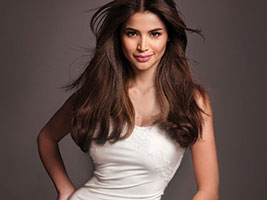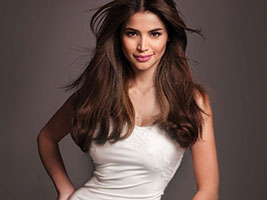 The Philippines' leading celebrities from Bamboo Mañalac, Sharon Cuneta, Anne Curtis, Luis Manzano and Gary Valenciano aren't just about entertaining fans but making other people's lives easier as well by supporting various charities.
Anne has been a United Nations Children's Fund (UNICEF) volunteer since 2009. Last March, the actress-host was appointed Celebrity Advocate for Children. Her many activities for the group include touching base with typhoon survivors in Leyte.
"I am deeply touched by how children and families have coped and are building back their lives. Clearly, significant progress has been achieved. Talking to children and their families, and being able to bring smiles to their faces is something I will remember for the rest of my life," said Anne, quoted from UNICEF's official website.
She continued, "I played with children in a child-friendly space and a day care center. I read books to them and helped them draw in an arts and crafts session. I washed hands with school children and participated in their song and dance number," shared Anne. "It was heartwarming to listen to mothers, children and young people. It is important that people know these stories, understand how communities are recovering and what we can do to help."
Anne also promotes Early Childhood Care and Development, helping implement support and resources for vulnerable children and families.
Gary is a UNICEF advocate too. The singer-songwriter is actually the first to sign as UNICEF's National Ambassador in the Philippines.
He consistently visits underprivileged children whose lives were altered by various natural calamities. He also makes an effort to offer solace to some incarcerated youth from Cebu and Albay, to name a few.
"Before all the other children's organizations existed, I was already aware of UNICEF… I knew it stood for something I could see myself being a part of… Being a father, I had the burden for the cause of children's rights, and I wanted to contribute in any way in order to reach out especially to the Filipino children in remote areas. I have no regrets, just a vision that one day through sharing the mission of the group to them, we could touch the hearts and change the lives of other children and make the world a better place for them to live in," he shared.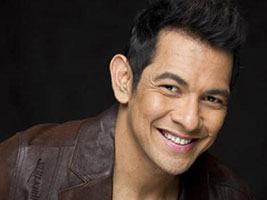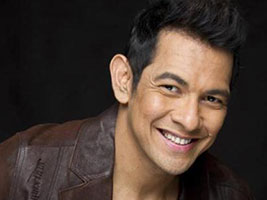 Gary related some of his most memorable experiences as UNICEF ambassador.
"There were those moments when I met young people who had come in conflict with the law and other young girls who had been abused and yet they would continue to show their excitement in meeting a television personality that they would perform their utmost best from the moment I stepped down from the car to the time I said goodbye," he related.
Luis has been a Marine Conservation Steward for World Wildlife Fund (WWF) for more than a year now. He helps educate people on sustainable fishing, food security, community-based ecotourism and biodiversity conservation.
On the other hand, the Megastar is an advocate of the Philippine Animal Welfare Society (PAWS) since 2013.
"Pets love us unconditionally. They help take our stress away on a daily basis. All they ask in return is our love, and food and shelter," she said, explaining her involvement in the organization, as quoted on PAWS.org.ph.
"I am reminded of Noah's Ark… And realize that God bothered to ask Noah to build a huge ark to accommodate all those animals because He loved them. They are His beloved creatures, too," Sharon continued.
Bamboo is a supporter of Help Educate and Rear Orphans Foundation (HERO) that secures the education of children of slain or disabled soldiers.
"It's great to be part of a foundation, something that gives back especially to the children. Especially the children of the ones who sort of lay themselves on the line, made the ultimate sacrifice," he said in an interview with Pep.
(Story courtesy of Manila Bulletin's Christine Allaine B. Dumaplin)
Facebook Comments