Eduard Folayang made history by stopping Japan's Elite Shinya Aoki in one of the biggest upsets in Asian MMA, capturing the ONE Lightweight belt and making him the new world Mixed Martial Arts Champion.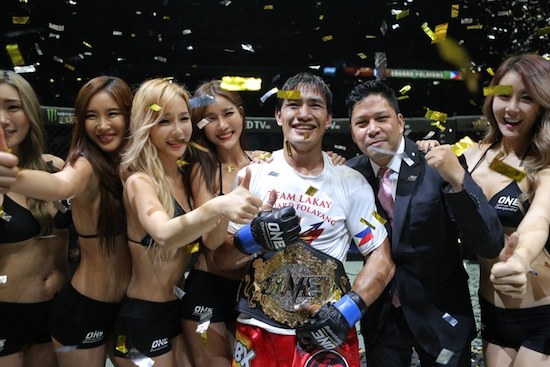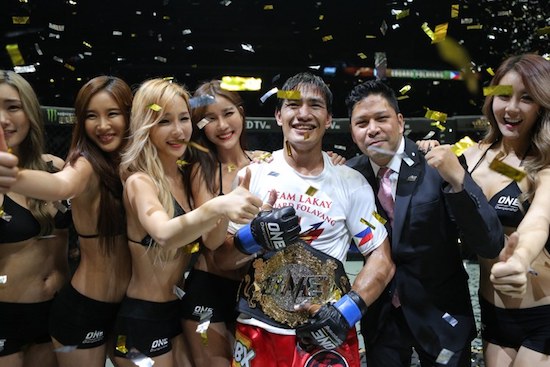 The Baguio native, known as the face of Philippine MMA, gave the Shinya Aoki his first defeat in 4 years.
The 32-year- old fighter defeated the world champ in a third round technical knockout. The Filipino champ was on full defensive mode as the Japanese grappler took it to the ground game through a series of takedowns and attempted submissions in the first round of the fight.
However, Folayang eventually executed his plans on the second round by withstanding the advancements of Aoki and landing a few strikes.
In the third round the Japanese Grappler attempted a double leg take down but was presented by a well-timed flying knee to the head that stunned Aoki. The Japanese Grappler was on full defensive mode as Folayang pinned him at the base of the cage and landed another knee to the head followed by a barrage of heavy shots to the head and was eventually stopped by the referee.
The win improved Folayang's record as a prize fighter to 17 wins – 5 losses.
Facebook Comments