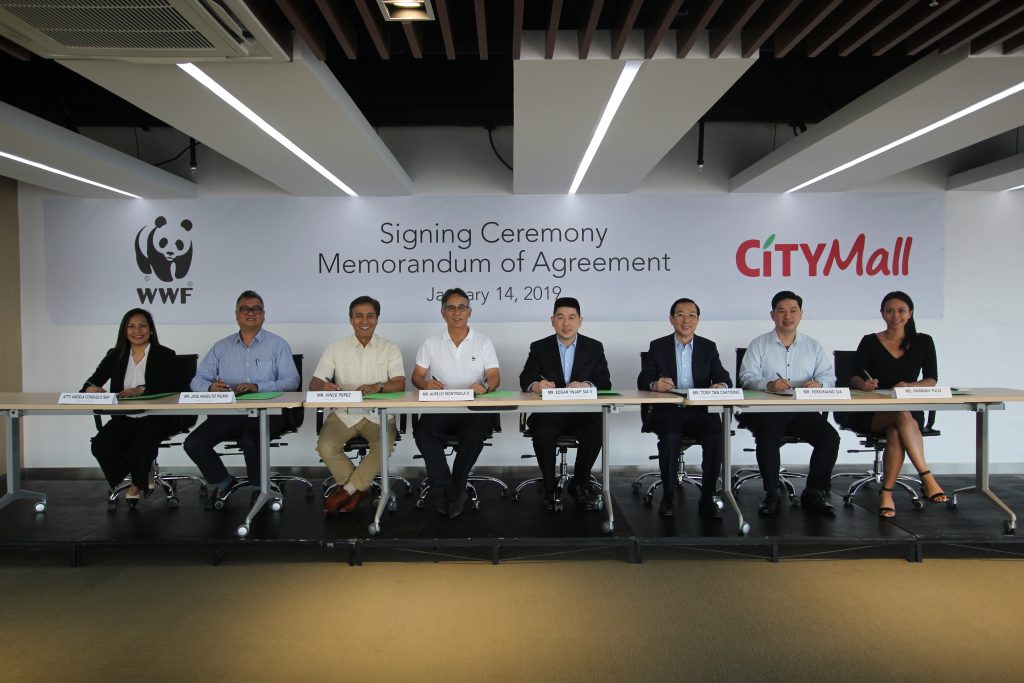 One hundred CityMall commercial centers in the Philippines are collaborating with World Wide Fund for Nature (WWF) Philippines to ensure the practice of renewable energy.
WWF Philippines' existing campaigns such as Seize Your Power and Earth Hour, and other climate mitigation and adaptation initiatives will be supported by DoubleDragon Properties Corp. through its subsidiary CityMall Commercial Centers Inc. as stated in an agreement signed on January 14 in Pasay City.
CityMall has actually been initiating and implementing sustainability practices by using LED lights and maximizing the use of natural lighting, collecting rainwater, having modern waste treatment facilities, and using green fans in enhancing cooling efficiency.
CityMall has also installed solar power facilities in selected malls in the country through its partnership with Solar Pacific CitySun Corporation.
The CityMall will promote in all of its 100 malls all over the Philippines the WWF projects such as renewable energy use, low carbon development in the cities and sustainable consumption and production under the Climate Change and Energy Program.
WWF-Philippines President and CEO Joel Palma commended CityMalls for its commitment in sustainability saying, "Climate change remains to be a vital issue that affects us in so many ways. We need all the help that we could get in order to ensure that we proactively contribute to global climate actions while we work on making the Philippines a climate-resilient nation where both people and nature thrive."
DoubleDragon Chairman Edgar "Injap" Sia II shared, "DoubleDragon's CityMalls are designed and built with above par quality that integrates green technology in line with our efforts of promoting sustainable development. The CityMalls the Company builds, are designed to endure the test of time and remain relevant for generations to come."
The collaboration with WWF-Philippines is the latest initiative CityMall has committed for sustainable energy.
DoubleDragon Chief Investment Officer Hannah Yulo said that the real estate is dedicated in pursuing and committing to be an environment-friendly company.
"The DoubleDragon team is committed in our long-term investment in green technology. We envisage our projects to be the template for other sustainable buildings that endeavor to achieve both efficiency while optimizing returns at the same time," Yulo said.
WWF-Philippines and CityMall's partnership for sustainable and renewable energy is seen to serve as inspiration to other companies to be more environment-friendly.
Facebook Comments