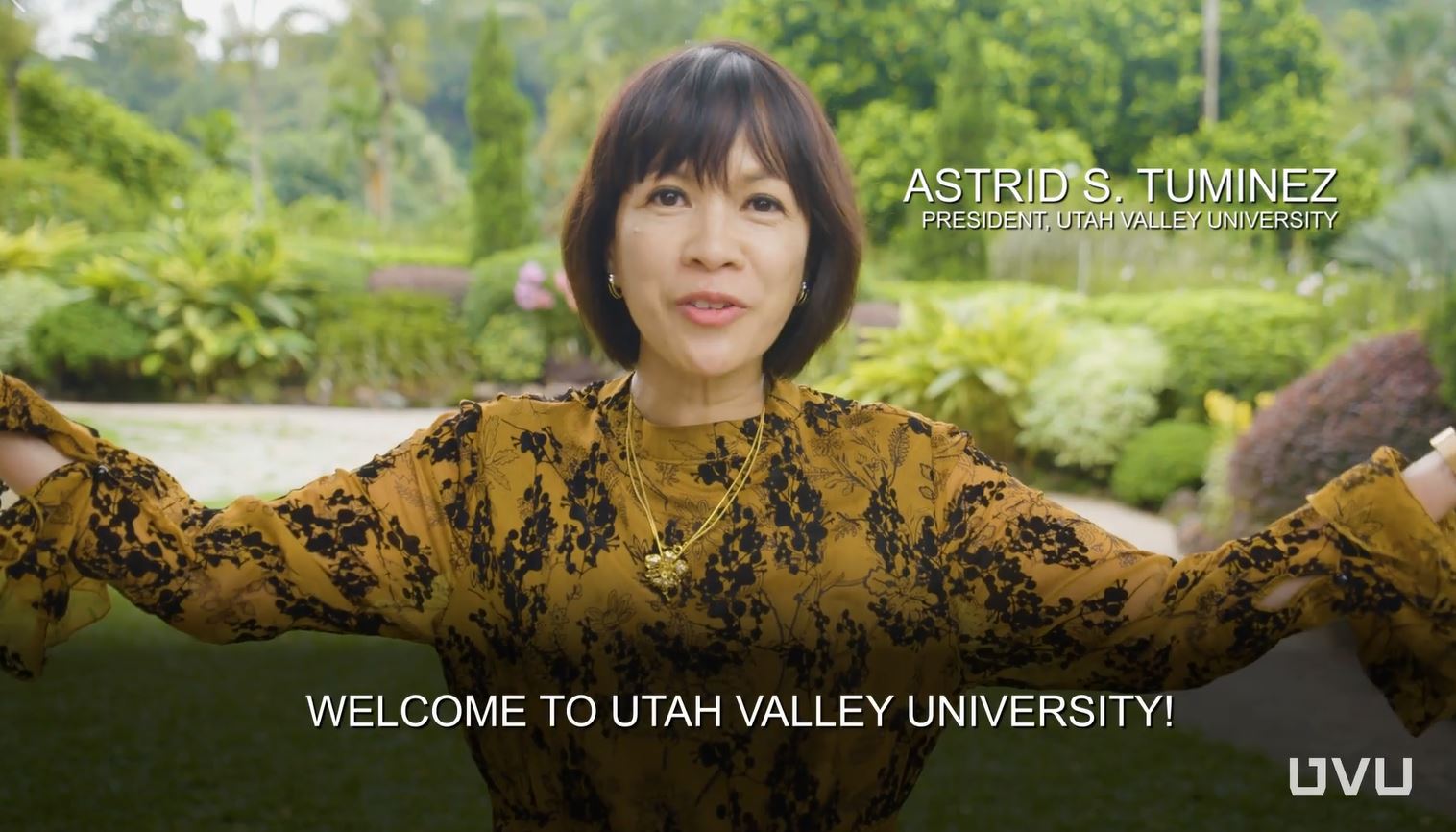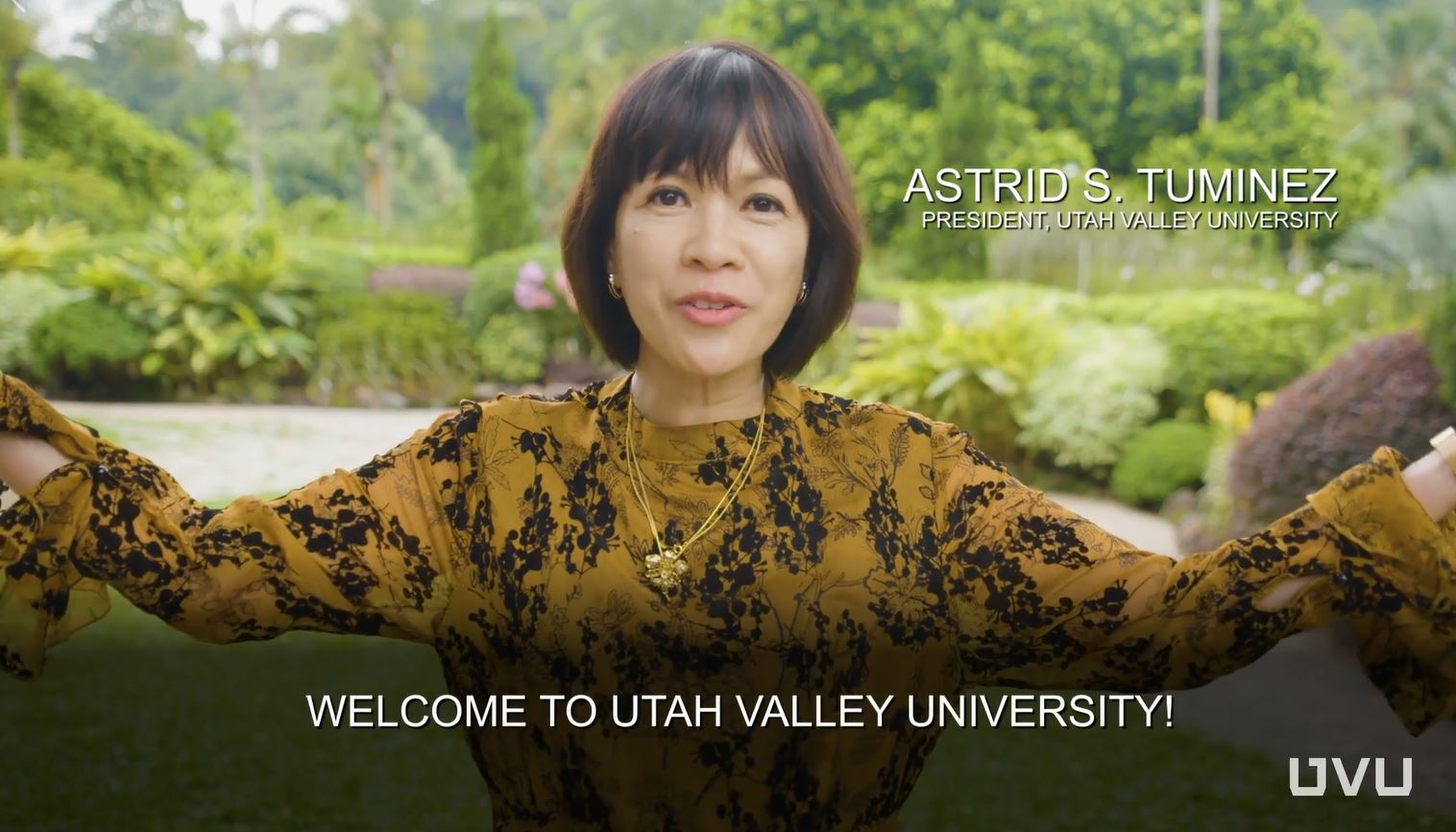 New Utah Valley University (UVU) President Astrid S. Tuminez is all-around Pinoy and proudly carries her heritage to her new post.
Tuminez made social media headlines in September when her Facebook video introducing herself as the new chief of UVU in 6 languages went viral. She continues to be on the social media trending list as she actively updates her accounts.
The UVU president marked her first official day on September 17 after being named in April as the first female president of the largest public university in Utah.
Get to know more about UVU President Astrid Tuminez and why her story went viral on social media in this GNP roundup:
1. The social media-savvy leader. True to the Philippines' reputation as social media capital of the world, on the day she officially started as leader of UVU President Tuminez went live on Facebook, Twitter, and Instagram as #UVUPresident.
Her Facebook account reshared the UVU video which has since earned over 370,000 views. In the video Tuminez started off formally, then immediately switched to lightening the mood with a strong woman pose, telling the story of her humble beginnings in the Philippines, enumerating her educational background, and citing her work experience which brought to many countries, and finishing off with her love for poetry and cuisine – all in a span of 2 and a half minutes.
The UVU president Facebook account shows posts about her many inspirations, her bio, and the UVU events.
The UVU president's Twitter account shows the many events in her first week on the job including going on stage as the UVU "dancing queen."
The UVU president's Instagram account is also updated with her activities.
2. Dancing queen. The Filipina president of UVU did not turn away the challenge of displaying her dancing skills in front of her campus audience as she tweets about being branded the UVU Dancing Queen. A video tweeted by @ameliacakes shows how the energetic leader gamely went on stage and danced to the favorite Pinoy karaoke and performance song, endearing her even more to the community she now serves.
The UVU president is MY QUEEN. pic.twitter.com/QimuT8xSvW

— lil amelz (@ameliacakes) September 24, 2018
3. Valuing education the most. The Filipino is known is to value an education the most and President Tuminez affirms her belief that access to education is what brought her out of her humble beginnings in the Philippines on to her many leadership positions.
In the viral video Tuminez recalls how she trained her mind during her elementary days by reading books from the school library of Colegio del Sagrado Corazon de Jesus run by Catholic nuns in Iloilo and shares the tip to UVU students who wish to complete their degrees at the UVU.
The Filipina leader earned degrees from Brigham Young University, studied Sovietology at Harvard University and earned a doctoral degree from the Massachusetts Institute of Technology.
4. Speaking multiple languages. The Filipino is known worldwide for adapting quickly to any situation and that includes speaking various languages. The highly diverse community of UVU may very well gain from having its 7th president speak many languages. The UVU president's viral FB video displays how the UVU President can speak 6 languages – her introduction in Spanish, playful greeting in English, storytelling about her childhood in Ilonggo, her early education in Filipino, speaking in Russian about her higher education studies, and talking about loving French poetry and cuisine as she ended her video.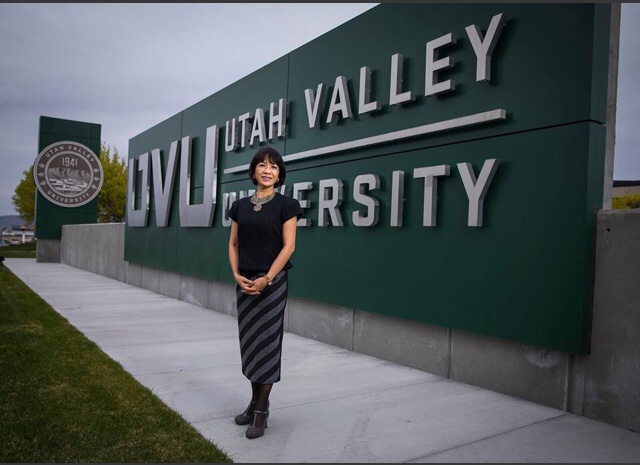 5. Iloilo roots. The Filipino's humility is legend and Tuminez remains humble even at her lofty position. In her bio, media interviews, and also in the viral video Tuminez always looked back to where she came from and mentions her roots in the Visayan province of Iloilo, her family, and community.
Watch this Filipino Pride Video of UVU President Astrid Tuminez:
Facebook Comments