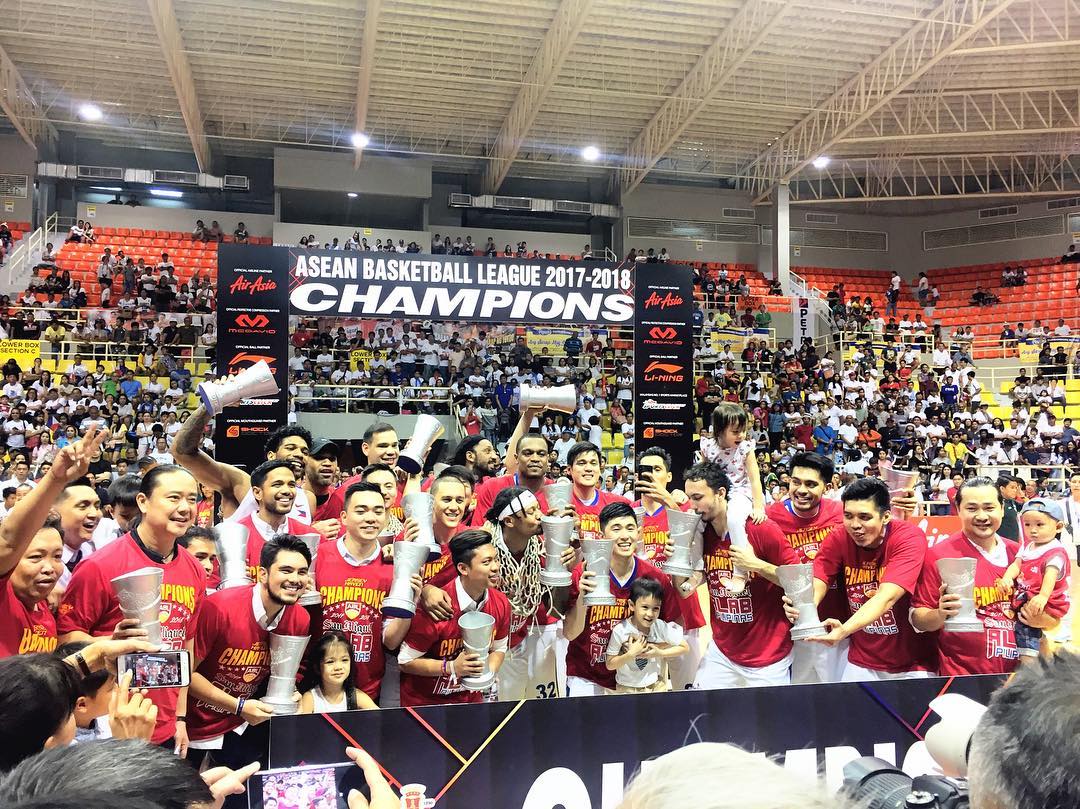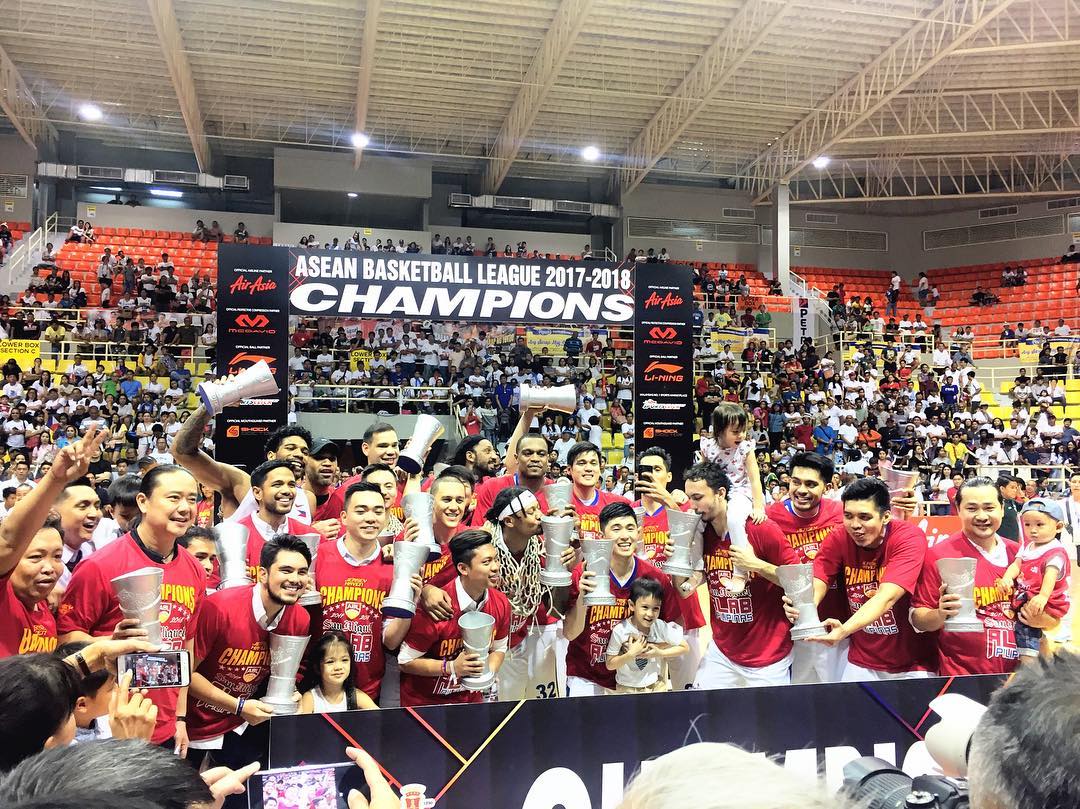 The ASEAN Basketball League (ABL) crown has returned to the Philippines with a decisive win by Alab Pilipinas after it bounced back from a slow league start.
San Miguel Alab Pilipinas defeated Thailand's Mono Vampire Basketball Club, 102-92, in Game 5 Wednesday to claim the 2017-2018 ABL championship title.
It was a long and tiring journey to the top for the Philippine ball club which suffered a 0-3 record at the start of the ABL and afterwards went through 5 grueling finals games.
ABL reports that Alab Pilipinas had played back to back games on the road in Bangkok before their Final game.
The 1st quarter looked good for the Filipino ball club as it looked energized and kept Mono Vampire to substandard shooting. However the Thai team broke loose in the 2nd quarter leading 54-45 by halftime.
The third quarter had Alab Pilipinas countering with their own attacks, giving the Philippines a 21 point lead at the end of the quarter, 82-61.
The Philippine squad just kept its rhythm throughout the last quarter, finishing the series with a big win in front of a Filipino crowd at the Sta Rosa Multipurpose Complex.
Alab Pilipinas has given the country its third title at the ABL, five years after it last won the league championship.
Facebook Comments