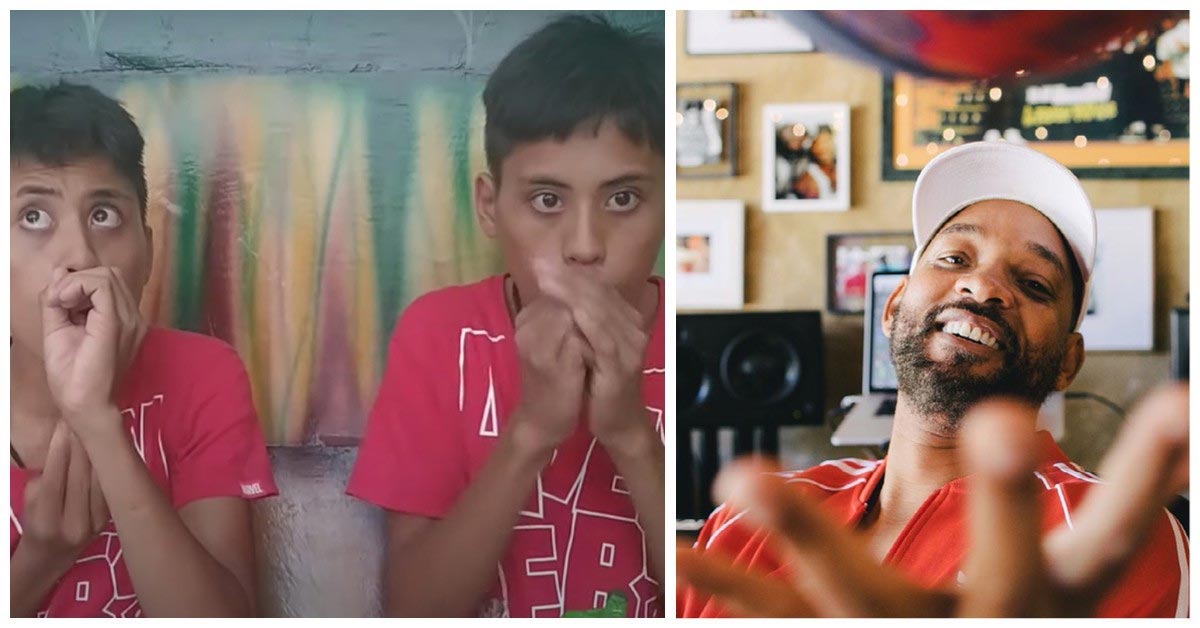 Cebu's famous beatboxing twin brothers Jake and Jomar Canencia drew praise and admiration from Hollywood star, Will Smith.
Will Smith was so impressed by the viral video of the identical twins' beatboxing to electronic music artist Martin Garrix's Animals that he had to share their "spectacular" talent with his 52 million Instagram followers and 105 million Facebook fans on April 24, 2021.
"Before the internet people would just be good at something like this and nobody would know—Tragedy! Shoutout Jomar & Jake…this is spectacular!" wrote the American actor Will Smith.
Garrix himself had also noticed and commented on the video featuring the Canencia twins. The Canencia twins video has garnered over 8 million Instagram views and 200,000 reactions on Facebook as of this writing.
Jomar and Jake Canencia are from Valencia, Carcar City in Cebu. The twins earlier went viral on the internet in 2018 when their schoolteacher posted a video of them doing the beatbox, an art form that involves mimicking drum machines with the use of one's lips, tongue, and voice.
The twins expressed amazement at being noticed by the famous actor and netizens from around the world.
"Sobrang saya namin na nakita ni Mr. Will Smith ang video namin at pinahanga namin siya sa aming video," Jomar and Jake Canencia said.
The twins were only five years old when they learned how to make music with just their hands and lips.
Jake and Jomar have their own YouTube channel, Agaw Jake&Joemar TVAgaw.
Will Smith had also met and worked with Filipina singer Morisette in an Aladdin movie promotion in Tokyo.
Filipinos noted for their extraordinary talent include actress Charlie Dizon noticed by Korean-American rapper Jessi and blind singer Carl Montecido whose cover of Sam Smith's song earned praise from the popular musician.
SEND CHEERS in the comments below to beatboxing twin brothers Jake and Jomar Canencia from Cebu for drawing praise and admiration from Hollywood star Will Smith.
Good News Pilipinas is celebrating its 15th Anniversary in 2021 by giving away prizes! Subscribe to our Good News Pilipinas! TV YouTube channel and enter the raffle by sending us an email to editor@goodnewspilipinas.com
Facebook Comments