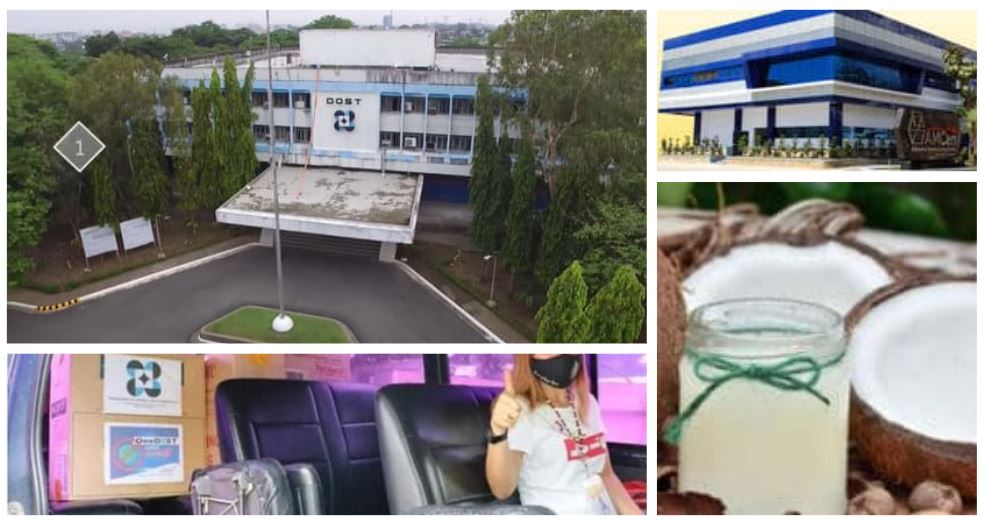 The Philippines' Department of Science and Technology (DOST) is set to introduce 21 high-impact technologies and innovative Research & Development projects.
The science department, backed by a strong pool of competent scientists, researchers, and innovators will present to the public the 21 high impact technologies and research and development (R&D) projects in the areas of health and nutrition, industry competitiveness, enterprise development, disaster management and risk reduction, education, and agriculture, among others.
The special launch of the 21 technologies and game-changing R&D projects dubbed as Big 21 in 2021 will be aired live on 07 September 2021 at 10:00AM via Zoom and the DOST Philippines Facebook page.
According to DOST Secretary Fortunato T. de la Peña, the 21 big-ticket technologies, projects, and R&D initiatives are poised to alleviate the conditions of the Filipinos, particularly in the regions not only during this pandemic but beyond it.
"We already envisioned the changes imminent to creating collective value for our people and our communities using science, technology, and innovation much earlier, even without COVID-19 yet, and this made us future-ready as we intensified our efforts in developing solutions to current problems involving health, food security, livelihood enhancement and utilizing emerging technologies towards a better normal," de la Peña said.
Some of the technologies and projects to be bannered during the launch are the following:
Nutritional genomics of the Food and Nutrition Research Institute
Biosafety Level 2+ Laboratory for the Virology and Vaccine Institute of the Philippines
Virgin Coconut Oil as adjunct therapy for COVID-19
NICER Projects on Smart Water Infrastructure Management (SWIM) Research and Development Center in Region II and the Center for Sustainable Polymers in Region X
Advanced Manufacturing Center (AMCen) as a hub for additive manufacturing or 3D printing
Advanced Mechatronics, Robotics, and Industrial Automation Laboratory or AMERIAL
Spectral Acceleration Maps (SAM PH) Atlas, the latest probabilistic seismic hazard model developed by PHIVOLCS
Establishment of Early Warning Systems and Observing Stations from PAGASA
partnership of DOST with Coursera spearheaded by DOST-Caraga to provide free access to 3,800 courses offered by international universities online
successful entrepreneurs under the Small Enterprise Technology Upgrading Program or SETUP 4.0 to align with the initiatives of the 4th Industrial Revolution
model communities under the Community Empowerment through Science and Technology program or CEST that has been expanded
According to DOST Undersecretary for Research and Development Dr. Rowena Cristina L. Guevara, despite the many setbacks brought by the COVIOD-19 pandemic, the DOST, in launching the 21 technologies and R&D projects, remains very bullish and optimistic that through science, technology, and innovation, the country can definitely move forward and adapt to the new normal.
"We invite you to create our own future by discovering our local technologies and new knowledge products with the Big 21 in 2021. Similarly, we call on the government policymakers, technopreneurs, integrators and investors to share with us your ideas and resources so we can shape our future together as development partners," Usec. Guevara said.
For more information, updates, and announcements on the Big 21 technologies, projects, programs in 2021, visit the DOST Philippines Facebook page.
Good News Pilipinas is celebrating its 15th Anniversary in 2021 by giving away prizes! Subscribe to our Good News Pilipinas! TV YouTube channel and enter the raffle by sending us an email to editor@goodnewspilipinas.com saying what you like about our site.
Facebook Comments