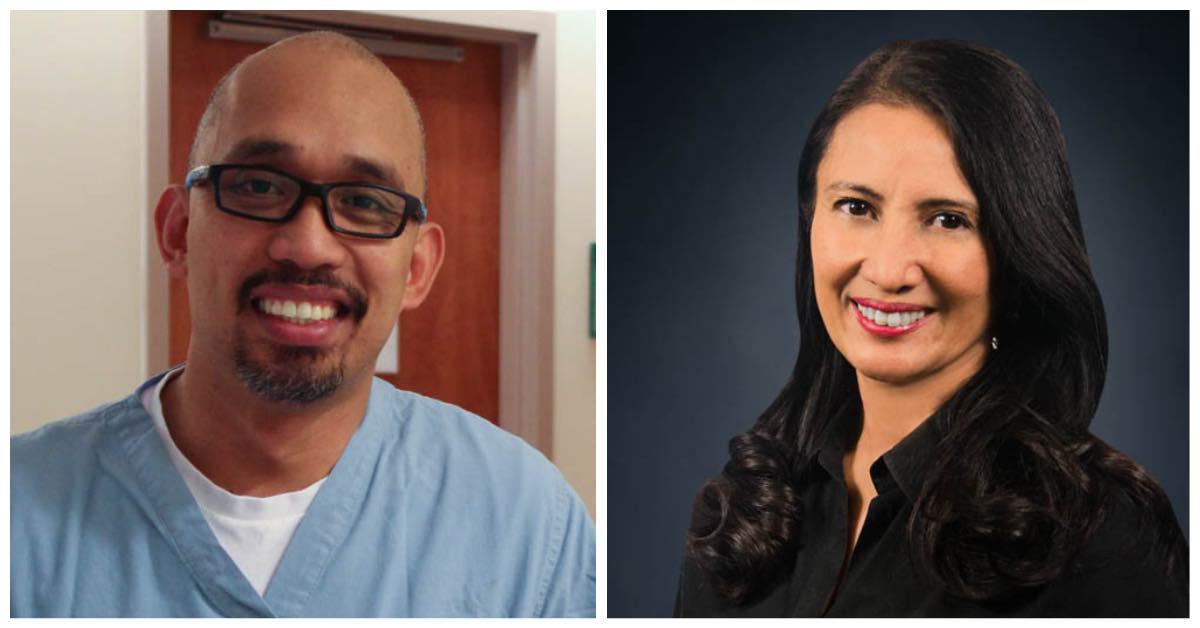 Filipino Canadians Edsel Mutia and Ida Beltran-Lucila have been named among this year's Top 25 Canadian Immigrant awardees for their outstanding work and contributions to Canada.
The 13th edition of the national awards program was presented by Canadian Immigrant Magazine and COSTI Immigrant Services to share the inspiring stories and achievements of immigrants from diverse backgrounds and careers.
"The winners' stories are truly inspiring, from the challenges and hardships they've had to overcome as newcomers to the positive mindset they displayed as they worked toward success," said Sanjay Agnihotri, publisher of Canadian Immigrant magazine.
"Their examples shine a light on what is possible for any immigrant in Canada. And at Canadian Immigrant magazine, our mission is to help them along their journey," Agnihotri added.
This year, hundreds of nominations were received by the annual awards campaign and winners were chosen out of 75 finalists shortlisted by a judging panel composed of past winners.
The 25 winners were chosen through votes cast online and judges' merit scores that were announced in November.
Here are the 2021 Canadian Immigrant Awardees from the Philippines and their inspiring stories:
Edsel Mutia
Nurse
"It's been an honor to be on the Top 25 Canadian Immigrant Awards – and represent My beautiful country Philippines"
Edsel Mutia established his nursing career in the Philippines and worked for seven years in Saudi Arabia, before immigrating to Toronto, Canada with his wife in 2007.
The Filipino-Canadian nurse recalled how much his determination and hard work eventually paid off to achieve his dreams.
Mutia was initially told that he would need another four-year degree just to take his nursing registration exam in Canada but was able to reduce it to a year of courses at Toronto's George Brown College, with the support of the CARE Centre for Internationally Educated Nurses.
Mutia went on to pass his Canadian Registered Nurse Examination in 2008 and was hired at North York General Hospital.
"I was determined, worked hard and would not settle for less," Edsel Mutia told Canadian Immigrant Magazine.
Today, Mutia has established himself as a leader in Ontario nursing, working as a full-time ICU charge nurse at Toronto's North York General Hospital and part time on Scarborough General Hospital's critical care response team. In 2013, he also received the Joan Lesmond Internationally Educated Nurse of the Year Award from CARE.
"I never expected the award," Mutia continued. "I keep telling them that a simple thank you and a simple smile are enough for me."
Mutia also won the Dr. Morris Siu-Chong Memorial Award and the Toronto Star Nightingale Award, presented each year to an Ontario nurse nominated by their patients or peers.
Mutia mentors other immigrant nurses through CARE and the Integrated Filipino Canadian Nurses Association. He also does volunteer work with his church and goes on medical missions to the Philippines.
Ida Beltran-Lucila
Artist and arts administrator
Ida Beltran-Lucila is a former principal dancer with Ballet Philippines. An accomplished arts administrator, Beltran-Lucila admitted struggling after immigrating to Canada in 2005.
"My self-worth was closely tied to my work and achievements in the arts. Upon our move to Canada, I had to work jobs in industries I had no experience with, and never imagined myself in, for the sake of having a livelihood," Ida Beltran-Lucila said.
To find her way in Edmonton, Beltran-Lucila says the discipline she learned from dance got her through.
"Having started dancing as a young girl, it is not surprising that the discipline I learned from ballet and dance training carried me through the difficult moments and was a big factor in my achievements," Beltran-Lucila added.
Working in office administration by day, Beltran-Lucila became artistic director for Chameleon Dance Edmonton and Edmonton Festival Ballet, and guest ballet teacher with Ukrainian Shumka Dance. She has also delivered workshops on classical and modern ballet and Philippine dance.
Beltran-Lucila also founded and is executive director of the Philippine Arts Council Alberta.
"The council was formed to establish a network of Filipino artists, strengthen relationships between artists in Edmonton and globally to work collaboratively and more strategically with the goal of sustaining the Filipino arts scene," Beltran-Lucila explained.
Beltran-Lucila is also the chair for the Edmonton Philippine International Centre and a board member with the Edmonton Arts Council.
"Beltran-Lucila has become a driving force in the promotion of Philippine art and culture in Edmonton, spearheading projects like the Philippine Arts Festival, Edmonton Filipino Fiesta, Kalinangan, and the Learning Table. She is the director and writer of the documentary Paglalayag: the Philippines to Canada Journey, which chronicles the stories of migration of Filipinos in Edmonton," the Canadian Immigrant Magazine said about Beltran-Lucila on their website.
For her contribution to the arts, she has also received several awards, including the City of Edmonton's 2019 Citation Award for Culture and the Arts.
Last year, Filipinos Virginia Guiang-Santoro and Arlene Ruiz were announced among the Top 25 Canadian Immigrant awardees.
Filipino-Canadian entrepreneur Gelaine Santiago was awarded one of the Top 25 Immigrants in Canada in its 2019 edition.
SEND CONGRATULATIONS in the comments below to Filipinos Edsel Mutia and Ida Beltran-Lucila for being named among this year's Top 25 Canadian Immigrant awardees for their outstanding work and contributions to Canada.
Good News Pilipinas is celebrating its 15th Anniversary in 2021 by giving away prizes! Subscribe to this website and  Good News Pilipinas! TV YouTube channel and enter the raffle by telling us what you like about our stories in an email to editor@goodnewspilipinas.com
Facebook Comments