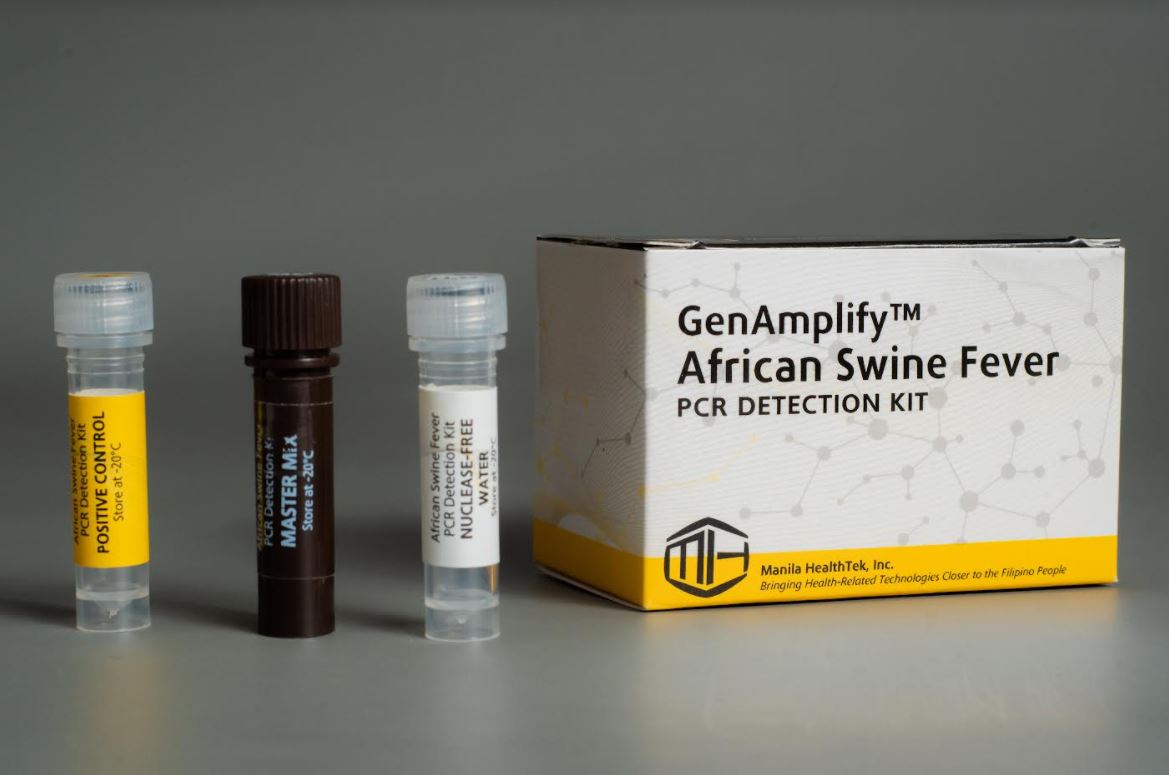 The Filipino developers of the first Philippine Covid-19 test kit have released a new African Swine Fever test.
The country's first and only biotech company in diagnostics, Manila HealthTek (MTek), presented the new diagnostics solution to one of the country's pressing concerns.
MTek announced the development of a molecular-based testing platform for African Swine Fever (ASF), a contagious viral disease that affects pigs.
MTek says its locally-developed ASF kit was validated by an external reputable national reference animal testing laboratory and found to be 100% sensitive and 100% specific.
Dr. Raul Destura, founder and CEO of MTek, says "ASF threatens not just the livelihood of our Filipino farmers but also our food security. With many Filipinos struggling to put food on the table amid the pandemic, a pork crisis on top of that problem would be tragic. Quick detection is imperative to ensure rapid response and containment of the disease."
Once approved by the FDA the diagnostic kits will be distributed throughout the country, including remote areas.
The ASF kit is just one of MTek's contributions to finding diagnostics solutions to the country's health problems. For the past five years, this group of Filipino scientists has been working hard to find solutions to the health problems of fellow Filipinos.
"We do not just want to sit in the side-lines while our foreign counterparts find solutions to our own health problems," says Dr. Destura.
Destura, in collaboration with other institutions, has also led the development of Biotek-M DengueAqua Kit, a gold medalist at the 46th International Exhibition of Inventions in Geneva, Switzerland in 2018, and the GenAmplify Coronavirus 2019 (COVID-19) RT-PCR test kit, the Philippine-developed COVID-19 testing kit.
For more information, go to manila-healthtek.com, email talk2us@manila-healthtek.com or call 9178057331.
Good News Pilipinas is celebrating its 15th Anniversary in 2021 by giving away prizes! Subscribe to our Good News Pilipinas! TV YouTube channel and enter the raffle by sending us an email to editor@goodnewspilipinas.com saying what you like about our site.
Facebook Comments