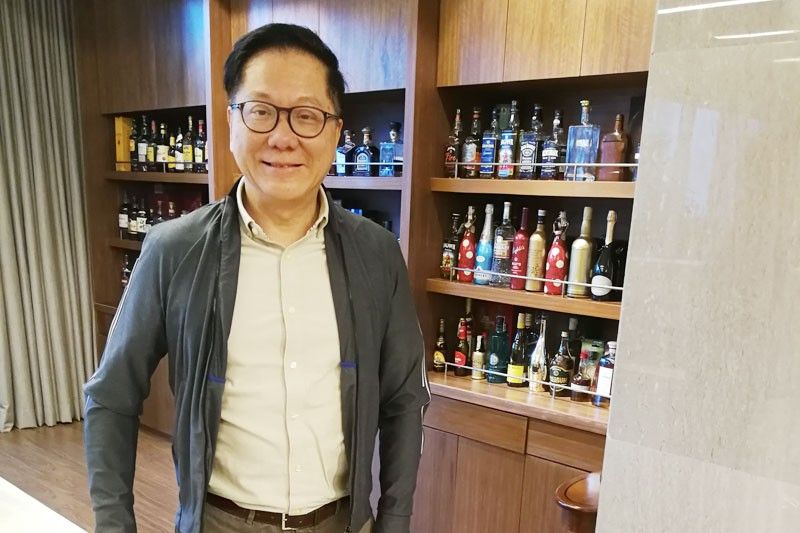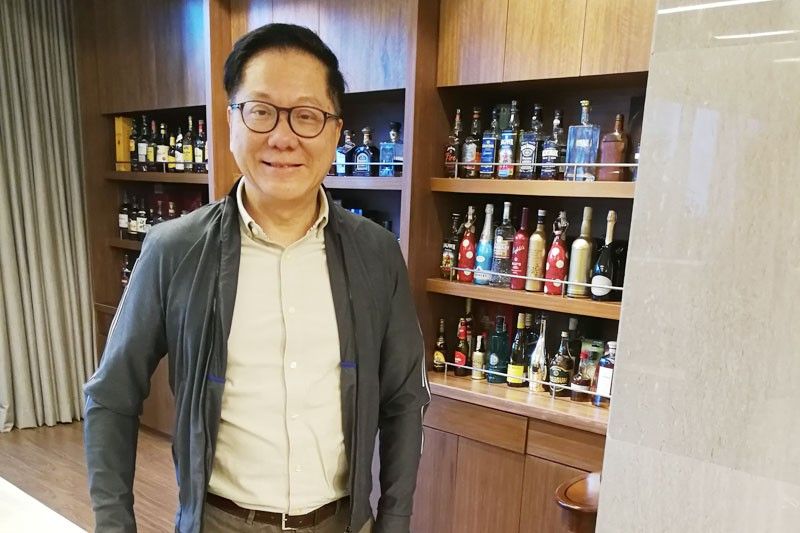 Self-made realty developer of Megaworld and Resorts World Manila, Alliance Global Group founder and McDonald's Philippines major shareholder, Emperador/Dalmore/Fundador "Alcohol King" Andrew Tan was, on Sept. 9, again ranked among the world's wealthiest by Forbes. It estimates his net worth at $2.6 billion, but I assess his fortune is much higher.
Coincidentally that same day, Tan granted The Philippine STAR an exclusive interview at his office overlooking the buildings of his 15.4-hectare Uptown Bonifacio township in Taguig City.
Here are excerpts:
WLF for Philippine Star: There are thousands of smart self-made entrepreneurs in every generation. What have you done differently to make yourself a billionaire with many diverse companies?
ANDREW TAN: Success is not only due to one person's talents, I always think it's our team effort, that we work well together. That way, work becomes fun, interesting. I look upon and treat our people as colleagues, especially our key executives.
I see myself as a team leader, my companies grew because of good people and our organization. There are entrepreneurs who are smart, but if they're not good at organizing a team, if they are too highly centralized, then the entrepreneur becomes the company's bottleneck.
Businessman Conrado Acedillo told me that he and you both used to work for the industrialist and banker Leonardo Ty. How was he as a boss and did he give you advice? Was it your first job and how much was your salary?
He was then a top executive of Mr. Ty, while I was still a working student in college in my 20s from 1972 to 1974. Yes, that was my first job. Mr. Ty was a good and kind boss, he gave me a high salary of P400 per month for half-day's work because I had to go to school while the minimum wage then was less than P300 a month.
I learned from the late Leonardo Ty's good example; he had no conversations with me or advice because he was very busy with many businesses and was a civic leader and president of the Federation of Filipino Chinese Chambers of Commerce and Industry, Inc. (FFCCCII). He was always smiling and good to people, which was another aspect of his personality that I learned from.
When you were young, was it your ambition to be a top businessman? Did you imagine a young immigrant like yourself becoming this successful?
My late father was an employee at a transistor radio factory and in the afternoons he'd go to Raon Street to sell some radios. Unlike my well-off classmates whose families had businesses, I had nothing to inherit except the education given by my parents, so I tried to study well. I never imagined I'd be in this situation now. I believe most people can't foresee the long-term future like decades down the road; we can only see perhaps five to 10 years ahead and plan.
I told my children that life is like a journey, keep going forward and do good things. In our journey, if we have a positive attitude and treat others well, the roads ahead become wider for us to walk on. However, if we have a negative attitude and treat others badly, the roads ahead shall become narrower, until there's no more road to walk on.
If you did not go into business, what do you think would have been your profession?
A lawyer. I admire top lawyers and some of my college professors who were lawyers. I find their profession interesting and very impressive.
I heard that on Oct. 21, the Philippines' Go clan association will celebrate its 110th anniversary with you as their guest speaker. I heard you were also their scholar?
Yes, I will be their guest speaker and I am truly grateful that they helped me with scholarships in my college years.
Was it true that in the mid-1990s Asian financial crisis, which wiped out a lot of the region's tycoons, it was the worst crisis in your life?
Yes, it was a difficult crisis for three years, followed by two years of stabilization, then I recovered by 2003.
Did you experience some sleepless nights, too, like your fellow developer Manny Villar once said he experienced? How hard was the crisis?
Yes, not only sleepless nights, there were days inside my cold, air-conditioned office that I was sweating profusely like it was very hot. Can you imagine, sweating inside a very cold room? During that crisis, it was hard to sleep, I somehow couldn't sleep on my back. I didn't understand why or what happened to my back, so I had to sleep on my stomach.
How did you overcome this crisis?
I have a positive attitude, faith. It was very painful, but the important thing is to never give up and to just move forward. There's also a need to leave behind the hurts, the pain or any bad feelings — do not argue anymore or have regrets, in order to really move forward.
Extract wisdom from crisis like juice, but leave everything else behind like useless residues. If one retains unnecessary baggage of anger and negative thoughts, we'll be weighed down and cannot fly. Don't think also of exacting revenge against those who have wronged you during a crisis, because thinking of vengeance is looking back and distracts us from moving forward.
You're not angry, even at those who've wronged you when you were down?
I consider the lessons of crisis as being better than studying any academic degree or from any book. Experiencing a big problem teaches us more than earning many degrees.
A crisis is also like an exam in school, one either fails or passes the test; if one passes, then you're ready to go to the next level. Some people might complain of unfairness, they'd say "Why pick on me?" or wallow in self-pity when confronted by crisis. A person's attitude is the deciding factor on how we overcome. We shouldn't be angry or bitter. Life is like a teacher, why can't it give us an exam?
You've grown much bigger in your businesses after that crisis?
If I had not suffered that crisis, I wouldn't be as big or as successful now. Therefore, I am grateful because that crisis turned out to be a blessing. Crisis made me analyze why and (helped me) to change my mistakes.
It is important to blame myself and not others. It is hard to blame ourselves and it is very convenient to blame others, but there shall be no changes if we don't face the truth. Humility is very important in times of crisis, being able to face reality and blame ourselves — that to me is the true meaning of humility. Arrogance will only lead us to blame others for mistakes.
Did you pray to overcome? Are you religious?
My wife Katherine Lim Tan is religious, she kept praying fervently during those crisis years.
What is your ultimate dream for your companies?
My dream is to see the presence of our homegrown brand Emperador, a Philippine brandy, in all of the cities of the world. If millions of people in the world are lovers of Emperador they will one day become tourists here.
Our Philippine tourism industry is booming. I heard you're opening more hotels?
Yes, I am optimistic about the future of tourism and our whole economy. Apart from our homegrown local hotel brands Richmond, Belmont and Savoy, we've brought in foreign hotel brands like Marriott, Sheraton, Hilton, Japan's Okura, Holiday Inn and the former Maxim's is going to become the Ritz Carlton in two to three years. In Boracay, in our Fairways project, we have 140 hectares.
We plan to invest in new hotels all over the country and in the coming three years, we'll have a total of 12,000 hotel rooms which will make us the Philippines' largest hotel group.
Wilson Lee Flores' writings appear with permission on GoodNewsPilipinas.com Mondays.
(Wilson Lee Flores is a multiple award-winning writer, journalist, Kamuning Bakery artisanal breads savior, and Pandesal Forum moderator. This column was previously posted on his Bull Market Bull Sheet column on the Philippine Star. His "KuwentongPanadero" inspiring stories are found on Pilipino STAR Ngayon. Follow @wilsonleeflores on Instagram, Twitter, and Facebook.)
Facebook Comments