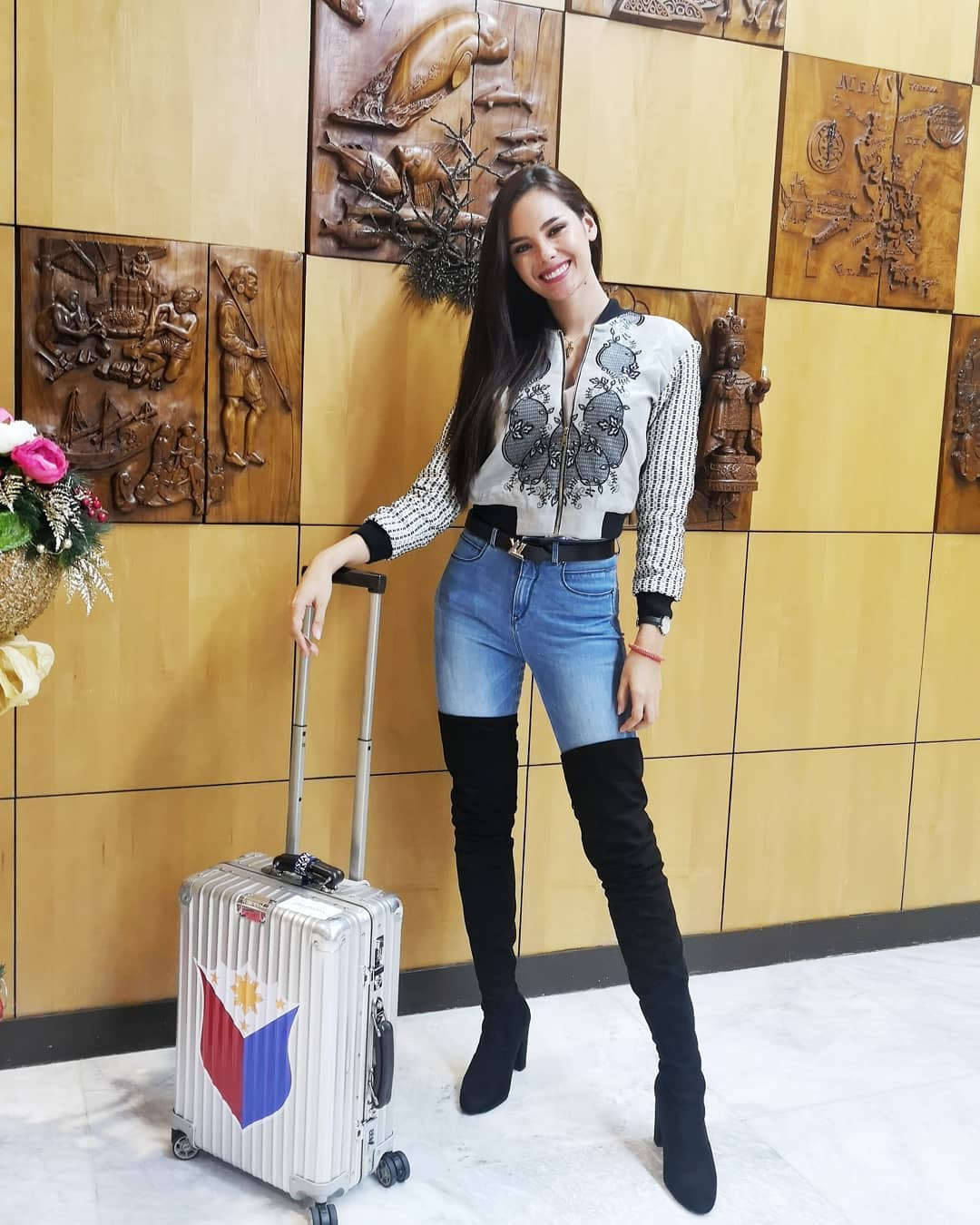 2018 GNP Filipino Pride Icon Catriona Gray will officially start to fulfill her duties as Miss Universe with a sold out television guesting on ABC's Kelly and Ryan show.
Fresh from spending the holidays in her home country, the Philippines, Gray flew to New York on January 3rd to begin her round of media appearances as the new Miss Universe, the beauty queen title she won in December 2018 in Thailand.
The Filipina beauty queen is scheduled to guest in the US morning talk show "Live with Kelly and Ryan" hosted by Hollywood dancer-actress Kelly Rip and the famous "American Idol" host Ryan Seacrest.
Gray's first television appearance in 2019 will be on January 7. The ABC website indicates seats for the live audience on the show are already sold-out.
Ripa's "Live with Kelly and Michael" episode in January 2016 was also memorable for Filipinos around the world as Pia Wurtzbach, the third Filipina who won Miss Universe title, also made her first media appearance on the show. Wurtzbach, who was crowned in dramatic twist in December 2015 after a mistaken announcement giving the crown to another candidate, was given her chance to do her first walk as Miss Universe on the ABC program.
Catriona Gray won her crown in after answering the final question saying she will bring to her Miss Universe reign her view of positivity and finding a "silver lining" behind difficult situations so negativity will not rule in the world.
Facebook Comments