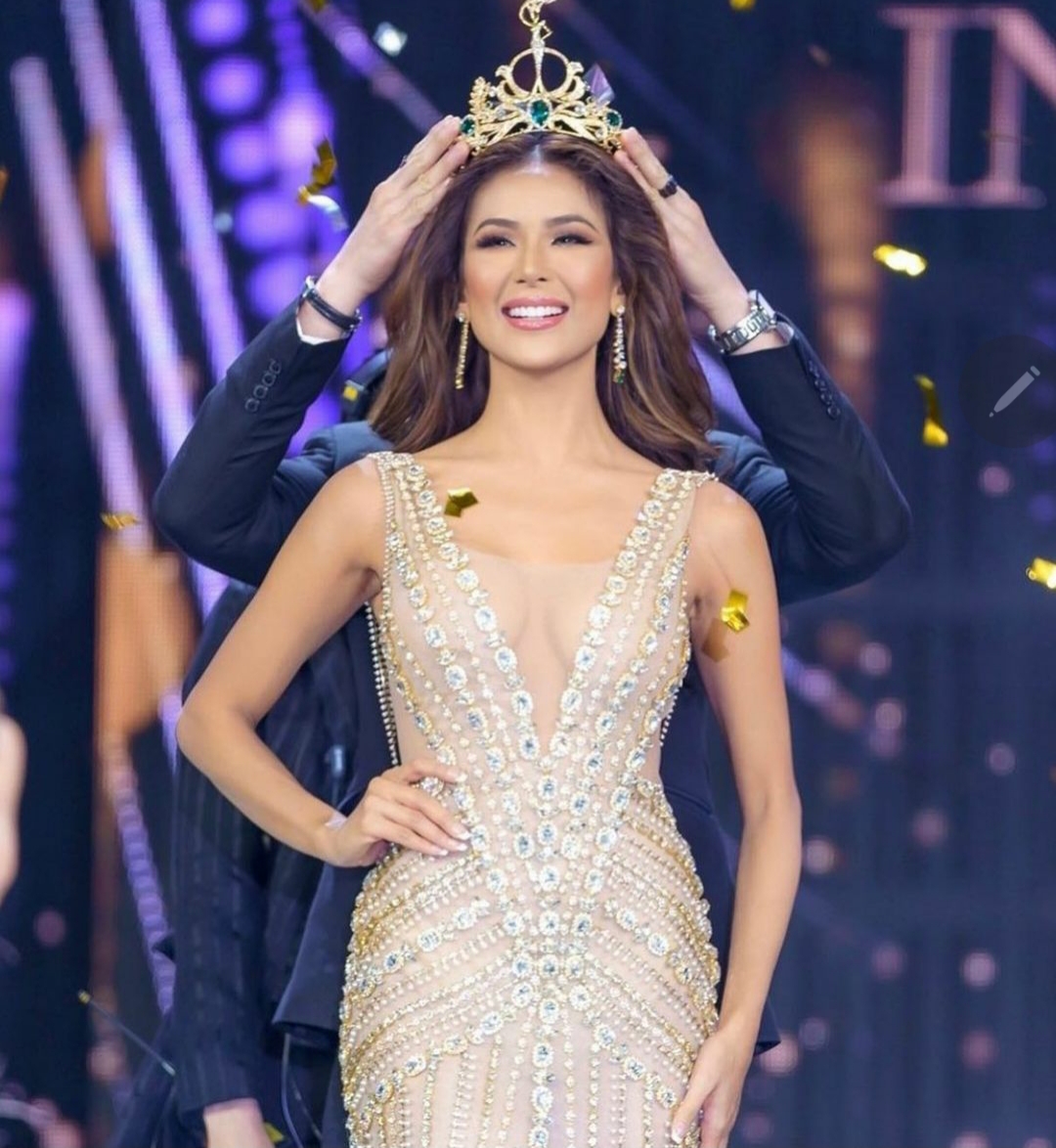 The Philippines' Samantha Bernardo has ended the country's title drought at the Miss Grand International after winning first runner-up in the 2021 edition of the beauty pageant.
The Palawan-born pageant contender placed in the Top 2 of the Miss Grand International coronation on March 27 in Bangkok Thailand.
Bernardo wowed the audience and the judges with her signature "grandnada walk" as she strutted the runway during the swimsuit and evening gown competitions.
During the Top 10 finalists' speech segment, the Pinay beauty highlighted her hope for better healthcare system and education, and her stand against war and racial discrimination.
Here is the full transcript of Samantha's speech:
"Year 2020 will be remembered as the most challenging period in our history. COVID-19 pandemic has brought despair, destruction, and death. Today, our world war has changed from armed conflicts to war on hunger, for better healthcare system, racism, and education.
"It's an everyday battle that confronts all of us, regardless of who we are and where we are from. As a Malaria Free Philippines spokesperson, I have always lived up to my faith in humanity, cultural understanding, and respect for others. These are what I will continue to stand for if I become your next Miss Grand International. I will be a channel of hope, compassion, and unity; to stand and form and stop any form of violence and war in this world.
"As we face a COVID-free world, join me as we work together in mending our conflicts and focusing on what truly matters. We are living under one sky so let us all live peacefully where love is our language, humanity in our race, and peace is our lasting legacy to the world."
In the top 3 Question and Answer round, the candidates were asked to whom they would give the last COVID-19 vaccine—a 15-year-old or a 70-year-old.
Samantha responded: "My heart goes to the senior citizen because my mom is turning into a senior citizen and I experienced the loss of my dad four years ago and I cannot afford to lose my mom. My heart goes to them because they are the most vulnerable during this time.
She went on, "A 15-year old has the stamina to fight the COVID-19 pandemic, and with proper exercise and healthy living, they can live with it. I know as well that every citizen here will choose and never afford to lose their parents and so I will choose senior citizen."
Samantha's Philippine-eagle-inspired national costume made it to the Top 10 best national costumes and Top 5 through online voting. She also made it to the Top Five best in swimsuits.
Following her successful campaign, the Pinay beauty queen expressed her gratitude to all who supported her pageant journey.
"This is the message I want to share to everyone as your Miss Grand International," she wrote on Instagram. "My purpose here is to be a symbol of hope, compassion, and unity. I know I did my best and I have lived up to my purpose. I hope I made you proud again Philippines. Isang karangalan Mahal Kong Pilipinas."
Meanwhile, the longest-running beauty pageant in the country, Binibining Pilipinas, will stage its coronation ceremony on April 17.
SEND CONGRATULATIONS in the comments below to the Philippines' Samantha Bernardo for winning 1st Runner up at Miss Grand International!
Good News Pilipinas is celebrating its 15th Anniversary in 2021 by giving away prizes! Subscribe to our Good News Pilipinas! TV YouTube channel and enter the raffle by sending us an email to editor@goodnewspilipinas.com
Facebook Comments