Twelve young Filipino dancers including two former street kids won awards and scholarships at the 6th Asian Grand Prix International Ballet Competition.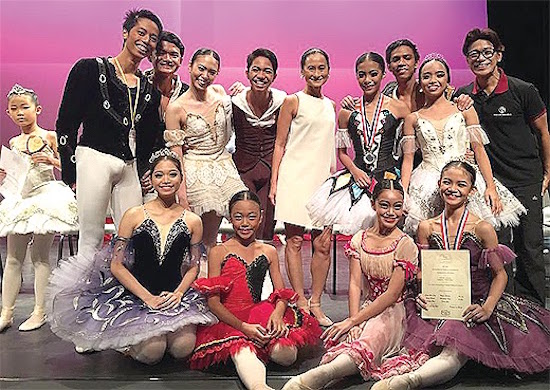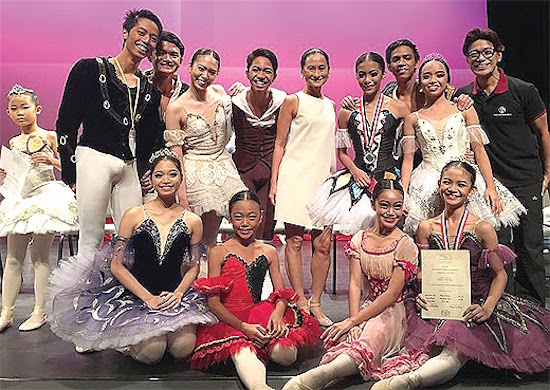 The ballet dancers won medals, cash prizes, and received various dance scholarships.
Among the young dancers who won were former street kids Edmar Sumera and Benedict Sabularse.
The Lisa Macuja School of Ballet team won most of the medal tally for the Philippines.
In a media report world renowned Filipino ballerina Macuja-Elizalde said, "I am, of course, greatly pleased that our dancers have danced well and reaped honors for Ballet Manila and for our country. But more so, I am touched by the sincere comments of the jury in their praise for the high quality of training that we give our competitors. They had the strength, technique and style necessary to get those points. But at the end of the day, the fact that they all danced from the heart was the quality that brought them home!"
The following Filipinos won at the Asian Grand Prix:
Most Promising Female Dancer Award
Comeros Shaira May, Lisa Macuja School of Ballet, Philippines
Junior B Division
Silver Medal – Sumera John Edmar, Academy One Music and Dance Center, Philippines
Junior A Division
Silver Medal – Barroso Nicole Klaudine, Lisa Macuja School of Ballet, Philippines
Canada's National Ballet School Summer School Scholarship
Melencio Rosanne Paz, ACTS Manila, Philippines
Elmhurst School for Dance Summer School Scholarship
Barroso Nicole Klaudine, Lisa Macuja School of Ballet, Philippines
Sumera John Edmar, Academy One Music and Dance Center, Philippines
Shanghai Dance School Full Year Scholarship
Barroso Nicole Klaudine, Lisa Macuja School of Ballet, Philippines
Fonteyn Prize
Salcedo Raymond, Lisa Macuja School of Ballet, Philippines
Sabularse Benedict, Academy One Music and Dance Center, Philippines
Facebook Comments