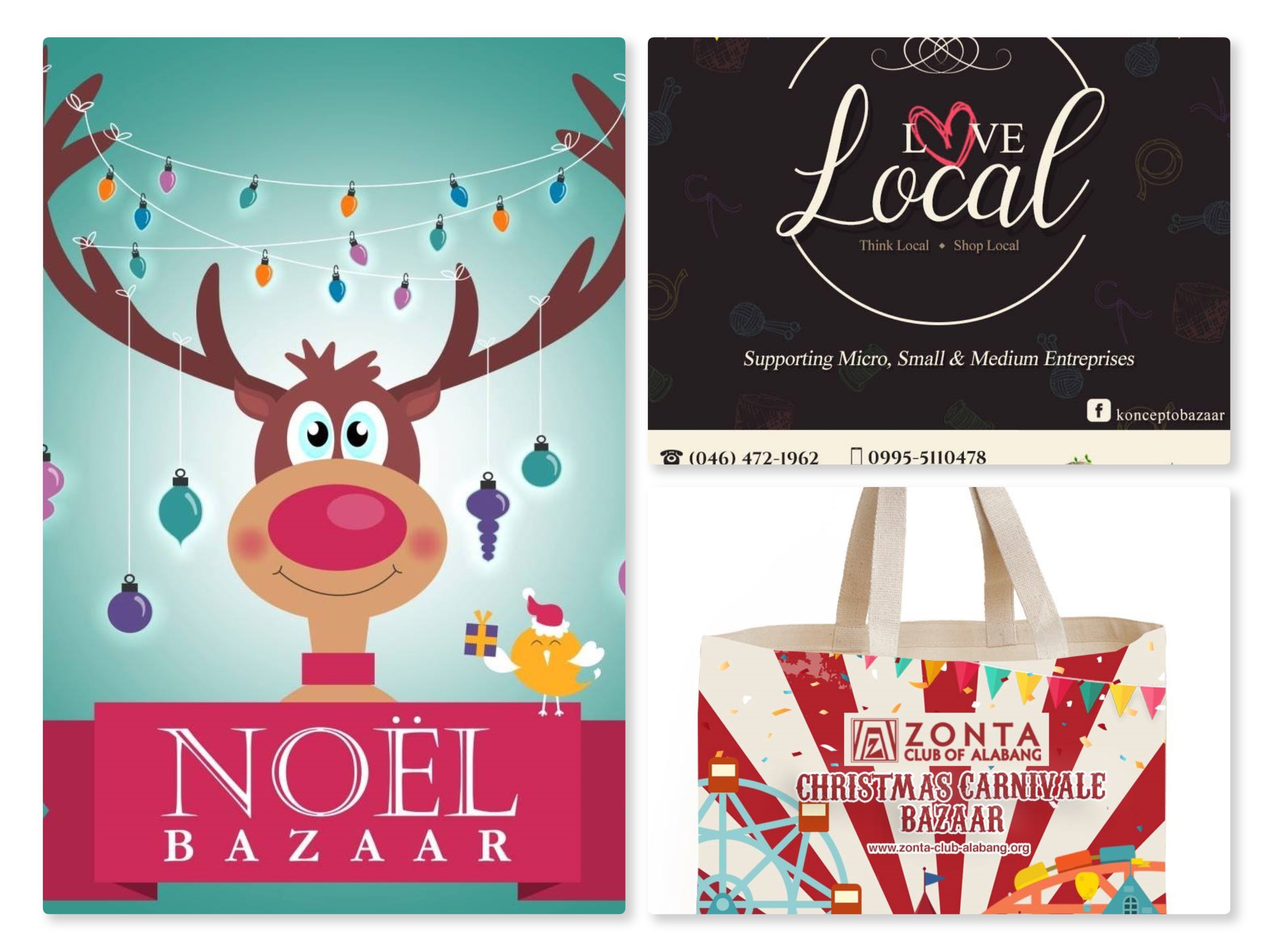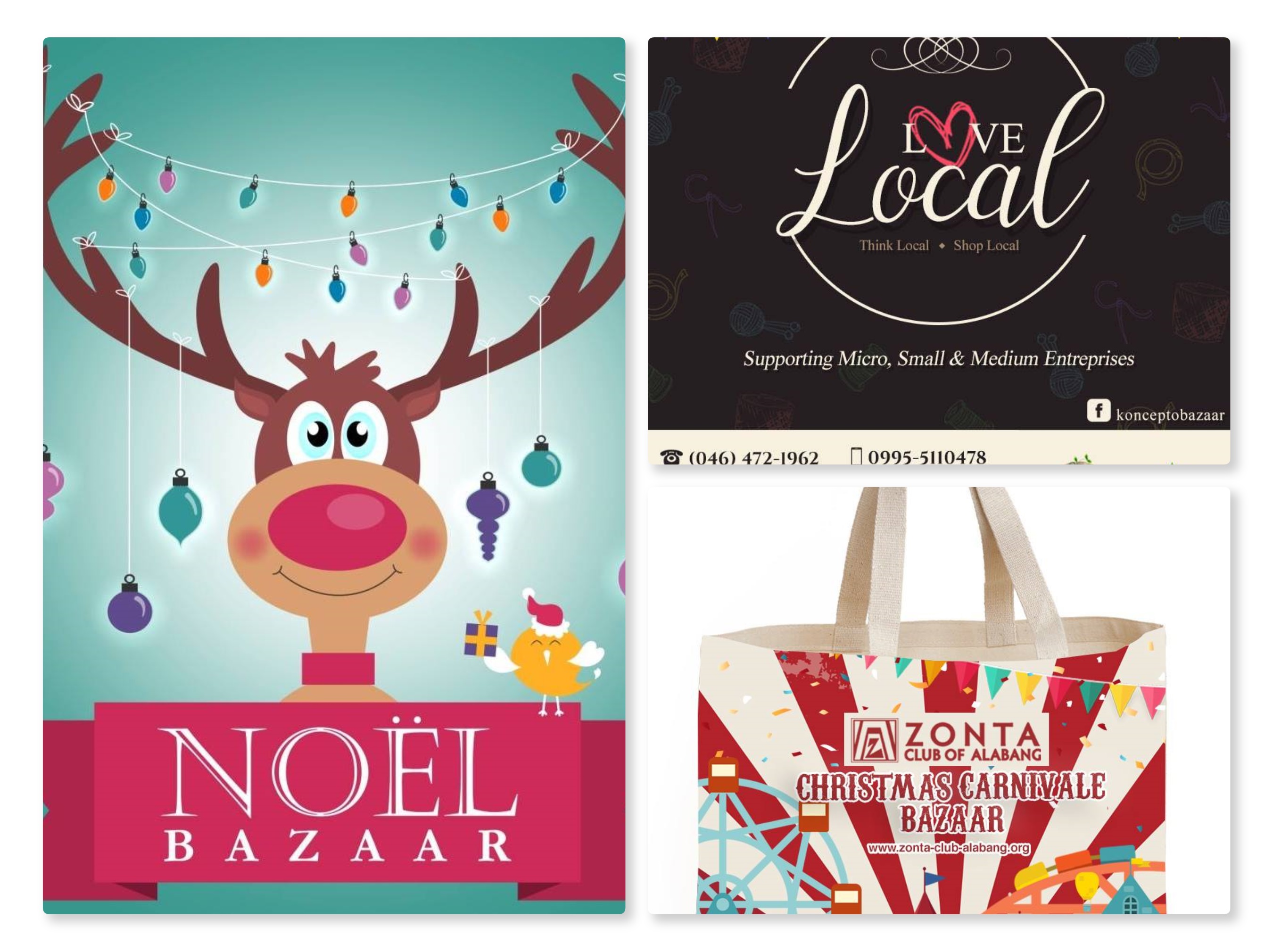 As Christmas Bazaars come and go people feel good about getting discounts as they shop, find unique gift items, and simply enjoy the experience of being in a holiday market. Vendors also feel great at being able to reach more markets when the season for gift-giving begins.
Among the many options for Christmas Bazaars coming up this holiday season in the Philippines, GoodNewsPilipinas found some holiday markets really worth supporting for demonstrating the true spirit of giving that gave Christmas its meaning.
In this first of a series of new features on Philippine bazaars and markets, we present 3 Christmas bazaars to watch out for as both buyers and sellers prepare for the holidays:
NOEL BAZAAR to support education, entrepreneurs, and talents
Noel Bazaar tops our list for holiday markets you must check out this season.
Going on for 18 years, this popular annual bazaar is held for the benefit of charitable institutions such as GMA Kapuso Foundation, Bantayog ng mga Bayani Foundation, Philippine Daily Inquirer Foundation, Gifts & Graces Foundation, Noel P. Gozon Memorial Clinic, and the Lingkod Puso Foundation.
Even this early, Noel Bazaar has committed to use proceeds to pursue the construction of GMA Kapuso classrooms in war-torn Marawi in Southern Philippines.
Noel Bazaar also offers entrepreneurs exposure at the highly-attended market by offering free booth and discounted rates through a social media campaign this September.
Featured merchants offer healthy food items, eco-friendly bags, local fashion, Filipino arts and crafts, along with numerous other décor and gift ideas, as well as food and drinks.
Noel Bazaar also supports local talents through the staging of competitions in dance, choir performance, fashion, kiddie talent, food styling and photography.
Noel Bazaar happens in 4 event places this year, adding to the previous year's offering:
Noel Bazaar
World Trade Center, Pasay
November 15-30
Noel Bazaar
The Filinvest Tent, Alabang (Indoor)
November 29 – December 2
December 13-16
December 20-23
Noel Bazaar
The Filinvest Tent, Alabang (Outdoor)
November 29-December 9
December 10-16
December 17-23
Noel Bazaar
SMX Convention Center (Manila)
December 14-23
Check out their social media for the latest updates on Noel Bazaar:
https://www.facebook.com/noel.bazaar/
ZONTA ALABANG CHRISTMAS CARNIVALE BAZAAR to give to charity, practice eco-friendly habits
The Zonta Alabang Christmas Carnivale Bazaar is a fundraising bazaar that helps Zonta Club of Alabang for its various charity projects.
This holiday bazaar also supports environmental protection by practicing the plastic-free initiative, and encouraging shoppers and vendors to bring their own eco-friendly bags or buy the Zonta Christmas Bazaar Eco-friendly bags.
The bazaar offers over 250 booths of various merchandises in fashion, food, crafts, and homeware.
An outdoor Kiddie Carnivale area is provided for families to enjoy various activities.
Zonta Alabang Christmas Carnivale Bazaar
November 23, 24 and 25, 2018
Filinvest Tent, Spectrum Midway, Alabang, Muntinlupa, 1780 Metro Manila.
10:00am – 9:00pm
Check out their social media for the latest updates about the Carnivale Bazaar: https://www.facebook.com/zontaalabangchristmascarnivalebazaar/
LOVE LOCAL BAZAAR to support local micro, small and medium enterprises
Lotus Mall in Imus City, Cavite's new bazaar project is called LOVE LOCAL.
The mall in the heart of the city south of Manila is aiming to support local micro, small and medium enterprises.
The Love Local showcases handmade products of local artisans, novelty items, arts and crafts, the best Filipino gourmet dishes and delicacies.
Love Local Bazaar Imus
Lotus Mall, Imus City, Cavite (Ground floor near back door entrance)
10am-8pm
Starting September 14, 2018
Check out their social media for updates on the Love Local Bazaar:
https://www.facebook.com/LotusCentralMallPH/?tn-str=k*F
Check our next features for more Christmas Bazaars for great holiday finds, and more holiday tips.
Facebook Comments