Lea Salonga is back on Broadway to lead the cast of "Allegiance," the new musical about a Japanese American family's experiences during World War II.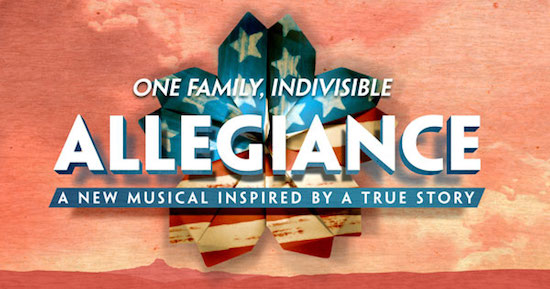 Salonga plays Kei Kimura and leads the cast of characters with George Takei as Sam Kimura/Ojii San, Telly Leung as Sammy Kimura, Christopheren Nomura as Tatsuo Kimura, Michael K. Lee as Frankie Suzuki, Greg Watanabe as Mike Masaoka, and Katie Rose Clarke as Hannah Campbell.
The new musical is based on the real life story of Takei and his family who were Japanese immigrants and were wrongfully placed in an internment camp in America during the war.
"It really comes from a place of pain and sorrow but there's also a lot of humor," said Salonga who plays Takei's sister Kei who is striving to save her family from the camp. "We see the Japanese American communities' resilience despite how things were just going against them."
"Just because they look like the people that bombed Pearl Harbor, immediately they were labelled possibly traitors, as threats to national security – there's a line in the show that says a Jap is a Jap," added Salonga.
"One thing that I love about this show is that all of us are being pulled from here first (points to chest). It's not this (points to head), it's really that (points to heart) and at the end of the day, people sing and dance on Broadway because talking is not just enough so everybody breaks out into songs because the emotions are just too big, and it's amazing and it's awesome and I love doing it," Salonga said.
Allegiance opens in New York on November 8.
Facebook Comments