The National Basketball Association (NBA) of America has opened its base in the Philippines, the first in South East Asia.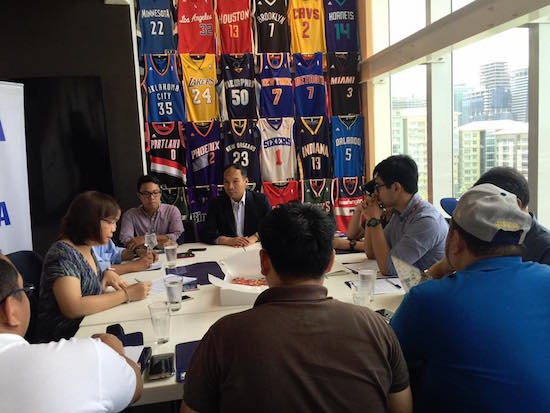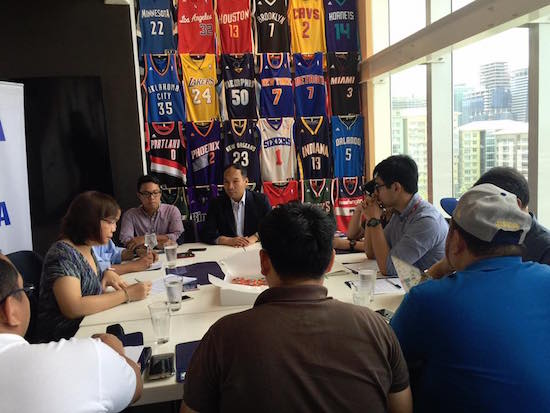 The new offshore office is led by NBA Philippines Managing Director Carlo Singson, who revealed the Philippines is in the top five of the NBA's biggest markets in the world.
The NBA Philippines head told media, "We want to help expand NBA's global mission, which is to celebrate the game of basketball being the best sport in the world in our opinion. The Philippines is an amazing basketball market so we felt it's time to open an office here."
Singson, who has been working for the NBA the past 18 years, said the popular league will be expanding NBA-related businesses in media, marketing partnerships, merchandising, and events.
NBA Philippines already has local channels ABS-CBN Sports, FOX Sports, and Solar Entertainment broadcasting 30 live NBA games weekly, an NBA League Pass partnership with Globe, among other deals.
The league also opened in the Philippines its first international cafe, the NBA Cafe, and its first NBA Store in South East Asia.
NBA Asia Managing Director Scott Levy welcomed the new Philippine base saying, "Opening an office in the Philippines is the next step in our efforts to grow basketball and the NBA's popularity throughout Asia." Levy added, "The fandom that exists in the Philippines presents an ideal opportunity to grow the game that we hope to replicate throughout the region."
Asked if the opening of the NBA Philippine office would mean another pre-season NBA game such as what was held in Manila in 2013 would be coming soon, Singson revealed they are indeed working with their partners for the possibility of bringing another NBA game to the Philippines.
Facebook Comments