The Philippines ended its 42-year wait for the next Filipina to bring home the Miss Universe crown with a dramatic twist that seals the moment as one for the history books.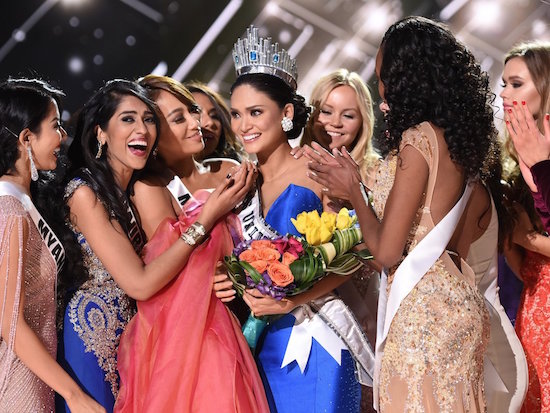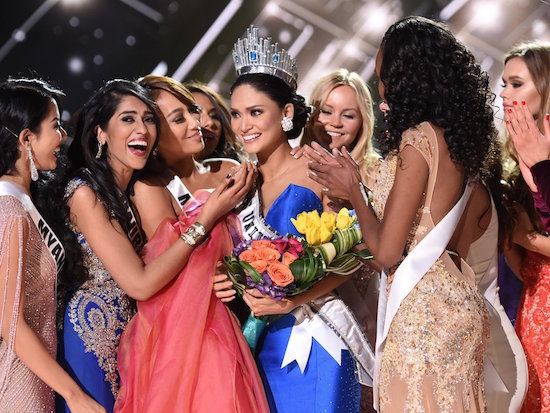 The reaction of the new Miss Universe 2015, Pia Alonzo Wurtzbach, when it was announced that her crown was mistakenly given to another contestant was one the spoke volumes about the beautiful heart of the Filipina beauty queen.
The Philippines' bet looked bewildered at the turn of events, and held in her jubilation as she looked with concern at Miss Colombia's Ariadna Gutierrez-Arevalo who was earlier given the crown after a mistaken announcement by host Steve Harvey.
In a scene that seemed taken straight out of a drama film Wurtzbach walked to the center of the stage to take her rightful place as the Miss Universe queen, to stand beside an equally bewildered Gutierrez who was already wearing the crown and sash. Miss Philippines stood calmly and regal as she waited patiently for the organizers to sort things out until she can wear her queen's crown.
In a backstage video the new Miss Universe showed her Filipino sense of humor, setting aside the controversy saying, "It was a very non-traditional crowning moment. It was very 2015."
The Cagayan de Oro native in a post event statement sent well wishes to Miss Colombia even as she spoke on behalf of the pageant organizers and downplayed the wrongful declaration of winners as an unintended error. Host Harvey and the Miss Universe organization have apologized for the incident.
Miss Philippines won the title against 79 other country representatives. In the final question and answer round for the top three contestants which included Miss Colombia and Miss USA, Miss Philippines responded to the question, "Why should you be the next Miss Universe?" with an answer that once again showed her homegrown values, "I want to show the world – the universe rather – that I am confidently beautiful with a heart."
This year's Miss Universe is the first time a Global fan vote live over the internet was included in the judging, marking a first in the pageant's 64-year history. The event tallied over 10 million fan votes which carried weight as a fourth judge. The epic crowning moment also took the internet by storm as droves of netizens took to social media to post comments, photos, even memes.
Model-actress and newspaper writer Wurtzbach is the third Filipina to take home the crown after Margarita Moran won the title in 1973 and Gloria Diaz in 1969.
Facebook Comments