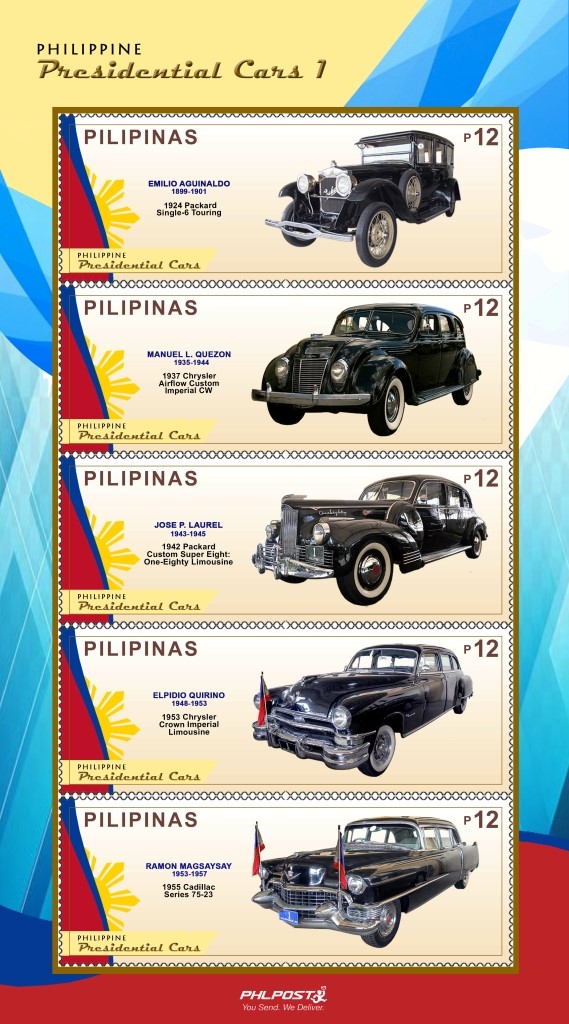 Ten classic and modern Presidential Cars of Philippine Presidents will be honored for the first time on Philippine stamps to be revealed at the History Con 2018.
The new commemorative stamps to be released by the Philippine Postal Corporation (PHLPost) at the History Asia event will bring to life the cars which proudly and safely carried the nation's commanders-in-chief.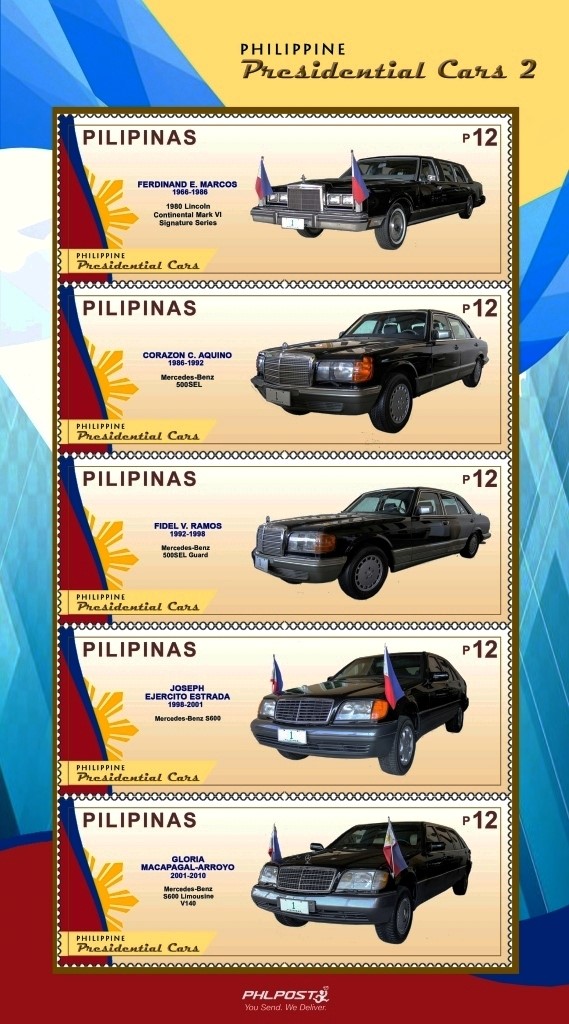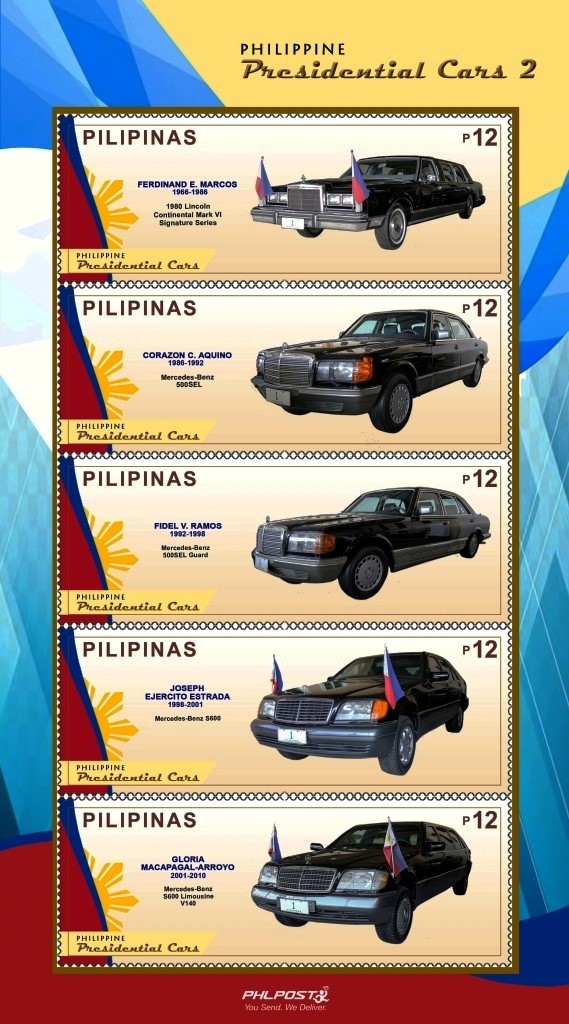 One set of commemorative stamps will feature classic and stylist Presidential Wheels:
1924 Packard Single-6 Touring of the country's first president, Emilio Aguinaldo. Aguinaldo's car was made by Packard Motor Company founded by brothers, James and William Packard with their business partner George Lewis Weiss. The American company started building automobiles in 1899. President Aguinaldo owned the Packard vehicle during his retirement in Cavite.
1937 Airflow Custom Imperial, model CW limousine, the official car of Commonwealth President Manuel L. Quezon
Packard Custom Super Eight: One Eighty Limousine used by President Jose P. Laurel on his presidential sorties during the Japanese invasion, from 1943-1945
1953 Chrsyler Crown Imperial Limousine of President Elpidio Quirino
1955 Cadillac Series 75-23 used by President Ramon Magsaysay.
Modern Presidential cars are on another set of commemorative stamps:
1980 Lincoln Continental Mark VI Signature Series used by President Ferdinand E. Marcos
Mercedes-Benz 500 SEL used by President Corazon C. Aquino
Mercedes-Benz 500SEL Guard of President Fidel V. Ramos
Mercedes-Benz S600 of President Joseph Ejercito Estrada
Mercedes-Benz S600 Limousine V140 of President Gloria Macapagal-Arroyo
"In coordination with the National Historical Commission of the Philippines (NHCP), we want all Filipinos to appreciate the historical significance of these presidential cars and in the lives of our former head of state through these wonderful pieces of postage stamps", Postmaster General Joel Otarra said.
PHLPOST is a known staunch campaigner of celebrating historical moments, places, people, and structures in the Philippines.
PHLPost has printed 8,000 copies of modern and classic presidential cars commemorative stamps in sheetlet form with a denomination of P12 each.
The commemorative stamps and its official first day cover will be available starting August 10 at the History Con 2018, PHLPost Pilipinas Philately booth located at World Trade Center Exhibit Hall, CCP Complex, Buendia, Pasay City. For inquiries, please call 527-01-08 or 527-01-32.
Facebook Comments