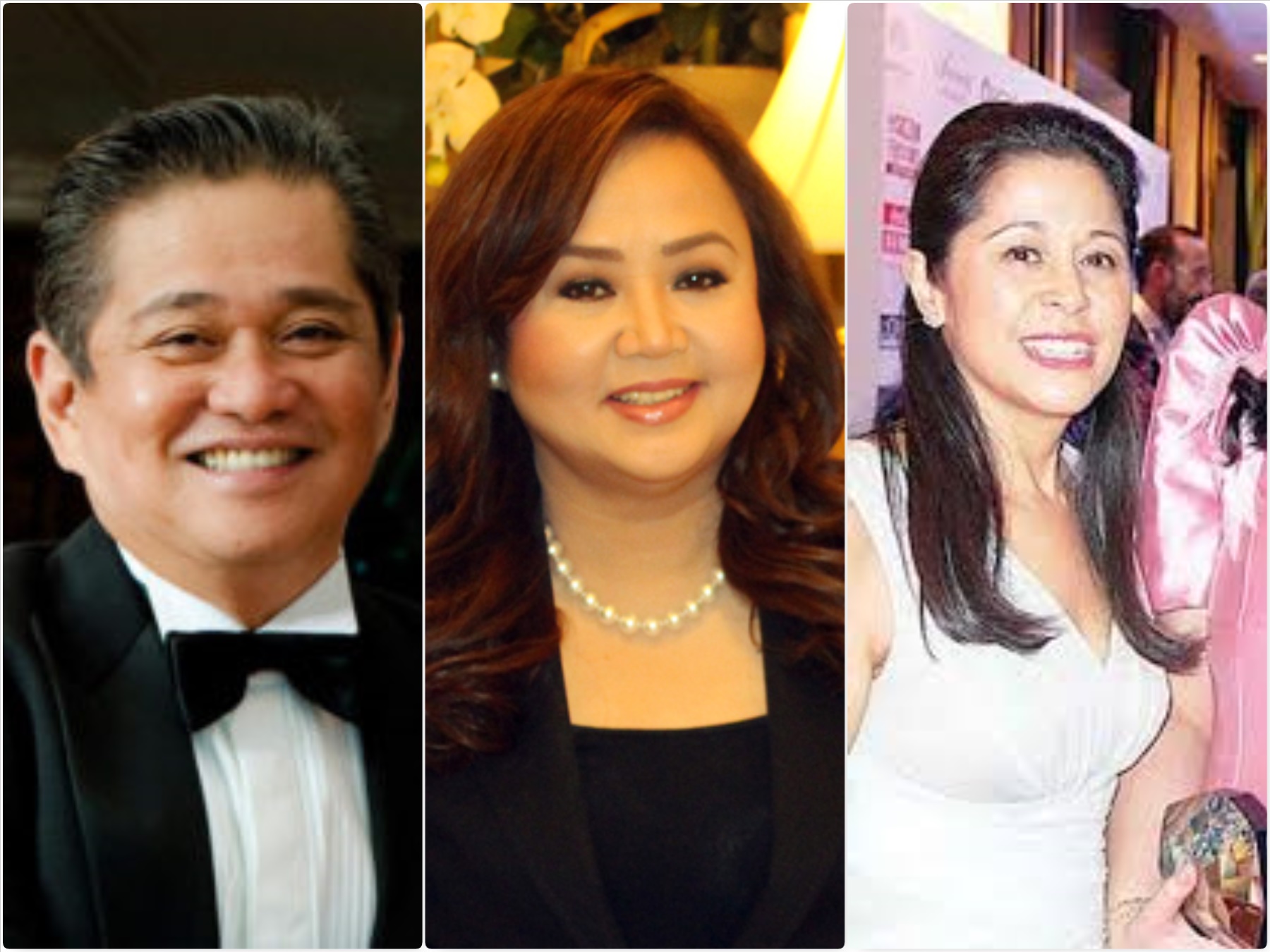 Forbes Asia has picked 3 Filipinos in its annual list of Asia's Heroes of Philanthropy who give to various causes in the Asia-Pacific region.
The 12th edition of the top personal wealth-sharers from Asia includes a Filipino sports company chief who gives to emergency relief that rebuilds communities and helps abandoned children, a construction magnate who provides for medical and educational needs of children as well homes for indigents, and a corporate heir who gives to various kinds of charities.
Writer Grace Chung reveals that the list captures individual philanthropists who make donations with personal funds.
"Forbes Asia zooms in on names with the financial or social capital to put their stamp on issues of importance," writes Chung.
The Filipinos on Asia's 2018 Heroes Of Philanthropy: Putting Wealth To A Good Cause:
1. Jose Mari "Butch" T. Albert, 68
Butch Albert, a De La Salle University graduate, is known to be both a businessman and a spiritual leader.
Gave more than $110,000 to his Operation Compassion's iRebuild in 2014, which provides emergency relief but also works to rebuild the community with a long-term view, offering livelihood training and trauma counseling in the country.
Another $66,000 supported the nonprofits' iFoster, created to help find foster homes for abandoned children. Albert says foster parents "just need to have an open heart and let children feel they are loved."
Another $450,000 was given to a church in a low-income area that provides mass medical care and food to malnourished children.
2. Alice Galang Eduardo, 53
President & CEO, Santa Elena Construction & Development Corp.
A woman in a male-dominated industry, Alice Eduardo heads one of the leading construction firms in the Philippines.
After visiting an employee's sick child at a public hospital, Eduardo decided that charity could not wait. In 2014, she donated $277,000 to build a 320-square-meter isolation ward at the Philippines' biggest government hospital, aimed at reducing childhood cancer mortality levels.
In 2018, she provided $370,000 to build a nearby dormitory to house patients' families.
Another $370,000 helped initial funding for Tuloy Foundation, a nonprofit in the Philippines, which cares for and educates abandoned children.
She also contributed $185,000 to building 100 homes for Typhoon Yolanda victims and provided $184,000 to Habitat for Humanity.
3. Susana Abad Santos Madrigal, 63
President, Consuelo Chito Madrigal Group of Companies
Granddaughter of former tycoon-senator Vicente Madrigal has given $1 million to projects tied to her personal life.
After a daughter partially lost hearing in one ear, Madrigal donated $93,000 to the Catholic Ministry for the Deaf.
Her eldest daughter's social action prompted a $185,000 gift to help early education of underprivileged children;
the same amount was given to a church in honor of her late aunt and philanthropist Chito Madrigal.
She supported a Business & Accountancy building for an under-resourced state university in honor of her late father, Antonio P. Madrigal, who ran part of the clan's conglomerate.
Madrigal's current focus stems from surviving breast cancer: In 2014 she initiated a $18,600-a-year pledge to the Cancer Samurai Scholar Fund, to cover medical costs of a needy patient. Madrigal says, "My goal is to save a life. If I am able to do that, then I am happy."
The Filipino heroes join this year's list of philanthropists numbering 40 which include entrepreneurs, executives, and a celebrity who give from their personal wealth and not through their businesses.
Facebook Comments