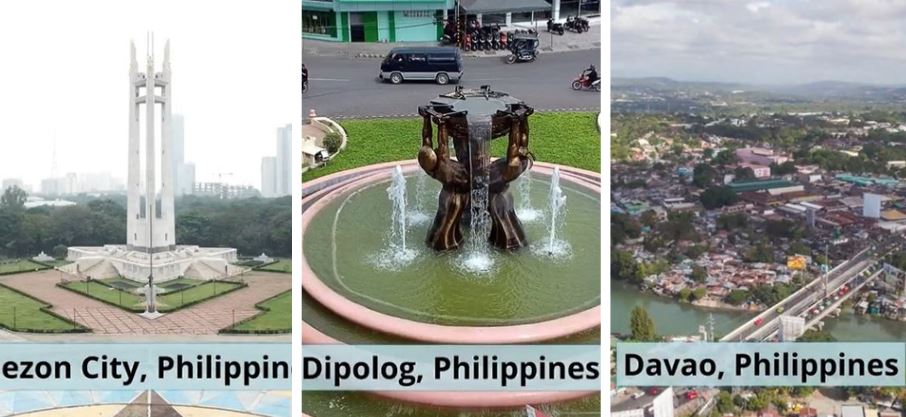 Three Philippine cities – Quezon City, Dipolog, and Davao – are vying for votes to be named the world's most sustainable city in the World Wide Fund for Nature (WWF) We Love Cities campaign for the year 2022.
The three cities are among 75 of the world's cities and 18 in the Asia Pacific Region that are campaigning to be named the Most Loved City that can lead the way to a climate-friendly future.
The WWF campaign to create better places to live while contributing to a healthier planet through better transport, green buildings, harnessing the power of nature, wasting less, and loving more, kicked off on September 19 and will end by October 31.
Quezon City in Metro Manila, Dipolog City in Zamboanga Del Norte, and Davao City in the Davao Region are representing the Philippines as the national finalists of the WWF One Planet City Challenge held earlier in June.
The three Philippine cities are seeking to repeat the feat of Batangas City in Batangas province, hailed the Most Loved City in 2020.
Batangas won for its aim to be the very first carbon-neutral city in the Philippines by the year 2030 through developing comprehensive climate mitigation and adaptation plan and investing in methods to harvest rainwater from rooftops, constructing sea walls, exploring ways to make the city more self-sufficient for its food supply, and installing solar power throughout the area, among other efforts.
Quezon City, Dipolog, and Davao are representing the Philippines and are vying for votes to be named the World's Most Loved City for climate-friendly practices in the We Love Cities challenge organized by @WWFCities @WWF_Philippines FULL STORY to follow via @GoodNewsPinas_ https://t.co/vobqmKGjY2

— Angie Quadra-Balibay (@AngieQBalibay) September 22, 2022
QUEZON CITY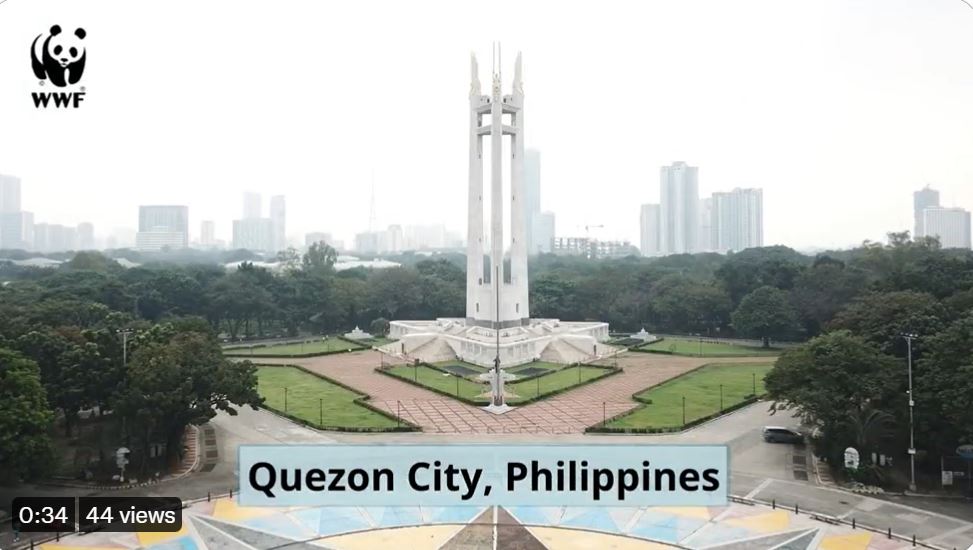 Quezon City in National Capital Region is cited for its sustainable energy initiatives to reduce carbon emissions by 30% in the year 2030 leading to net zero by 2050.
Among the city's initiatives are:
Solar PV installations in 50 city schools and 3 city-owned hospitals, eventually expanding to all viable city-owned buildings and facilities by 2030
Doubled bike lanes to 93 kilometers by the end of 2020, which has earned recognition for its foresight in creating protected bike lanes for cyclists
Encouraging citizens to shift to a sustainable lifestyle through an innovative program that allows residents to trade their recyclables and single-use plastics for environmental points which they can now use to buy food items, and even pay utility bills
DIPOLOG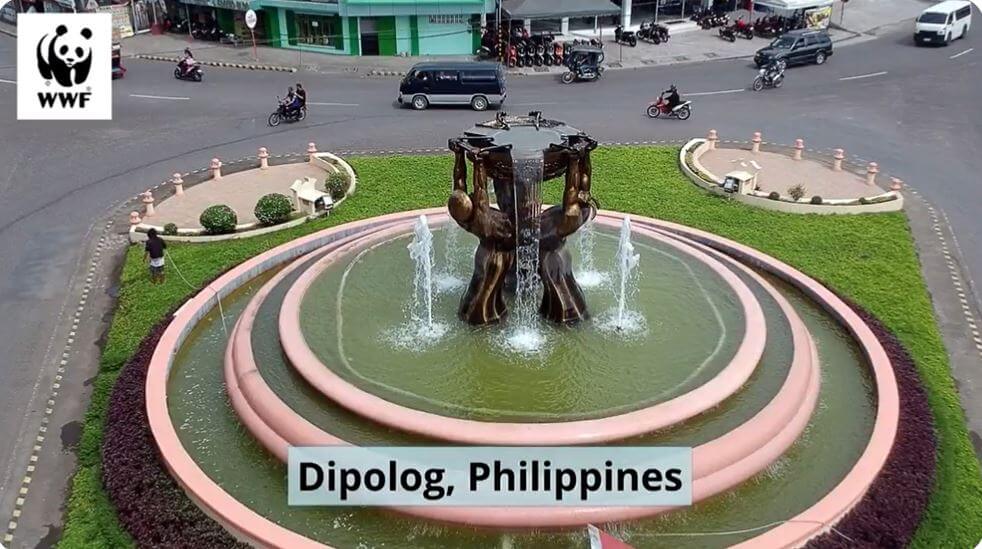 Dipolog in Mindanao is cited for its plan to cut carbon emissions by 75% by the year 2030 and a 100% emissions reduction by 2050, compared to its 2018 baseline.
Among Dipolog's noteworthy ideas for sustainability are:
To convert three-quarters of city street lights to solar to reduce emissions as well as generate positive savings for the city
To counter deforestation in the city's surrounding area by undertaking a large forest restoration project to eventually sequester 4,000 tonnes of CO2 equivalent annually. The project covers an area of 589 hectares in the mountain ranges of Barangays Dicayas and Lugdungan, where a variety of flora and fauna, including the endangered Mindanao tarsier, will also increase biodiversity in the area
DAVAO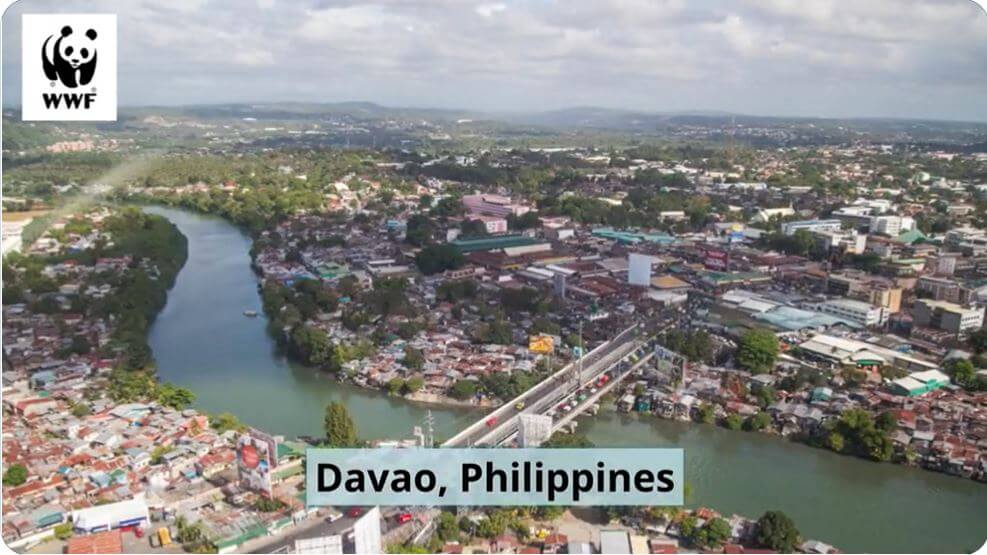 Davao City, the Philippines' second-largest city by land area and third largest by population size, is cited for targeting a 75% carbon emissions reduction by 2030, from a 2017 baseline.
Among Davao's sustainability initiatives are:
54 kilometers of cycle lanes are getting Davao citizens active on their bikes
Ongoing installation of solar street lights makes for brighter, safer Davao Streets
Several initiatives promote sustainable food production and improve farming practices such as local farms' going organic
TO VOTE for the Philippine cities, click on the Philippine flag on the world map on the WWF We Love Cities website.
Head to @WWFCities https://t.co/x35YRGgWue to vote for the Philippines' Quezon City, Dipolog, and Davao FULL STORY to follow via @GoodNewsPinas_ https://t.co/s6zzKWM6qk

— Angie Quadra-Balibay (@AngieQBalibay) September 22, 2022
Good News Pilipinas is a Lasallian Scholarum Awardee. TELL US your good news story tips by messaging GoodNewsPilipinas.com on Facebook, Twitter, Instagram, or e-mail editor@goodnewspilipinas.com and WATCH Good News Pilipinas TV YouTube & Good News Pilipinas TikTok for more Filipino Pride stories!
Facebook Comments