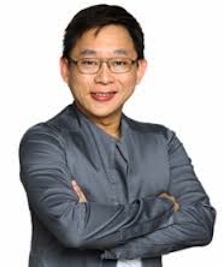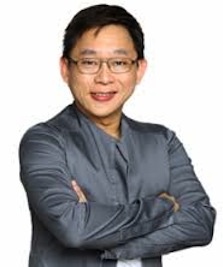 Entrepreneurship is not for everyone.
Some people think that successful entrepreneurs are simply lucky or highly favored by God. These perceptions, however, are not the real score.
Most, if not all, successful entrepreneurs will confess that their good fortune did not happen overnight. Apparently, they will most likely reveal that their success story is not a product of luck or the proper alignment of stars in the universe.
All successful stories are birthed through hard work and perseverance. These two very vital values are almost always married to failures, frustrations and many challenges. At the end of the day, however, what truly defines the success of an individual is his attitude each time he encounters a temporary bump on the road.
Here are three unbelievable money success stories in the Philippines worth reading about.
1. Henry Sy (Shoe Mart)
From a teenaged boy who used to repack goods in order to resell them in his father's store in Binondo, Henry Sy has made a name for himself by taking a considerable amount of risks.
He worked hard in order to help his father provide for the needs of their family especially during the war, got hit by shrapnel in an explosion and almost lost his life, but these did not stop him from living out his dream.
Today, Henry Sy owns more than 44 large scale shopping centers all over the country and counting. This achievement has made him one of the richest men in the country at present.
2. John Gokongwei (JG Holdings)
The visionary man behind the success of Sun Cellular, Cebu Pacific and Universal Robina Corporation, to mention a few, is one who is very familiar with the comforts of wealth and the hardships of poverty.
Born to a wealthy Chinese family based in Cebu, John's father was the first businessman to open a cinema in the city. Unfortunately, his father's death also resulted to the death of their businesses.
John had to stop schooling in order to help his mother sell peanuts at the back of their house. He also eventually started to sell other goods such as matches, candles, threads, and other merchandise he would buy and sell.
From his humble days as a sidewalk peddler of goods, he was able to use the hard lessons he learned in life to put up an airline company, a communications network, malls, and one of the biggest producers of snacks and juices in the Philippines.
3. Alfredo M. Yao, Zest-O
The brains behind one of the country's famous juice drinks started out as a sidewalk vendor after his father died when he was 12. In spite not having been able to finish college, he was fortunate enough to work odd jobs that included working in a printing press. This opened the door for him to learn the technology behind printing plastic wrappers for candies and biscuits.
Eventually, Alfredo started his own printing press where he discovered the Doy Packaging System. This led him to come up with his own multi flavored juices that he eventually called Zest-O. At present, Zest-O is a recognized juice brand in the United States, China, Australia, Singapore, Korea, Europe, and New Zealand.
After several years, the Zest-O juice brand diversified into an airline sister company known as Zest Air.
THINK. REFLECT. APPLY.
What significant lessons can you get out of these stories?
Do you have what it takes to be as successful as them?
What characteristics can you highlight in order to achieve success in life?
Success can be attained by how hard you are willing to work in order to get it.
Facebook Comments