Thirty-five popular Philippine English terms have been officially listed in the Oxford English Dictionary (OED).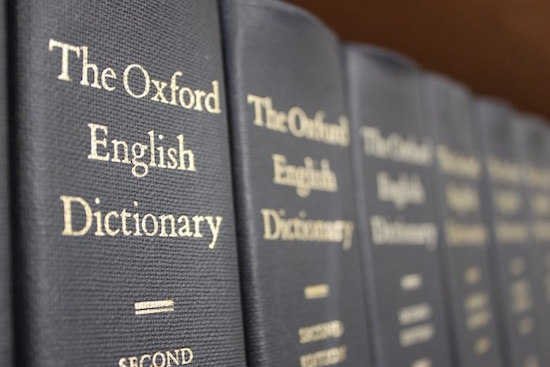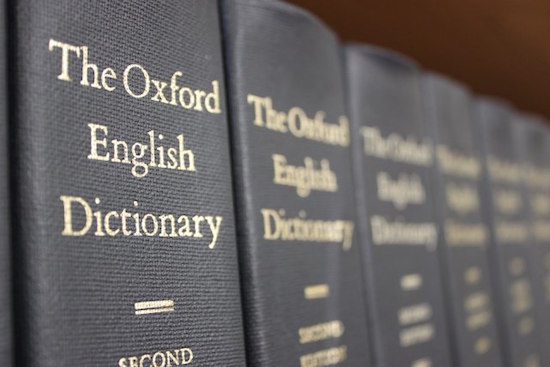 The OED midyear 2015 report listed the following Filipino adaptations of English words into the official English language, stating how Filipino English speakers have adapted the foreign language "to express their own identity and way of life."
OED release notes referred to some of the Pinoy unique lexical innovations as appearing for the first time in the list.
The OED listed the following terms as embodying facets of Filipino culture and values, and psyche:
mabuhay – greetings
kuya – terms of address
barong, barong tagalog, baro't saya – items of traditional dress halo-halo, pan de sal, sinigang – native delicacies
baon, pulutan – food customs
bahala na – phrase reflecting the boundless optimism of Filipinos and their unshakeable belief that things will work out in their favour in the end
pasalubong – giving gifts as evidence of generosity and hospitality
suki – importance of loyalty and deep sense of gratitude in maintaining good business relationships with customers
utang na loob – repaying gratitude
Other terms were noted for being loanwords or hybrids from English, Tagalog, and Spanish:
KKB – stands for 'kaniya-kaniyang bayad' ('each one pays their own'), the Filipino way of saying 'to go Dutch'
despedidas – send off parties for people who are going away
estafa – crime committed by embezzlers
barkada – a group of friends
balikbayans – Filipinos coming home
kikay – Filipinas who love beautifying themselves
sari-sari store – small neighborhood shop with a variety of goods
buko juice or buko water – refreshing coconut water
The origins of some Philippine-English entries were noted for being unexpected:
carnap, carnapper, comfort room – attested to be from American publications from mid-20th century but fell out of use in the United States
mani-pedi – now used all over the English-speaking world, has been discovered to be of Philippine origin: it was first used by renowned Filipino writer Kerima Polotan-Tuvera in an essay published in 1972
Creative coinages and expressions from Philippine English also made it to the list:
presidentiable – term for a candidate for political office with added derivational affix –able
batchmate – merging two words to become more encompassing
high blood – adjectival use of the noun phrase  
gimmick – a fun night out with friends
salvage – summary execution of a suspected criminal
advanced – A Filipino watch that indicates a time ahead of the correct one
go down – the act of getting off or coming down
dirty kitchen – the kitchen where everyday cooking is done, as opposed to one that is just for show
barangay – In the Philippines: a village, suburb, or other demarcated neighbourhood; a small territorial and administrative district forming the most local level of government.
The quotations illustrating the new Philippine English words in the OED come from a wide variety of written sources, from novels and academic journals to newspapers, magazines and blogs. The words are relatively new, with first quotations mostly dating from the middle of the 20th century up to the first decade of the 21st.
This evidence shows that decades before the language even reached its shores, the Philippines has already begun contributing to the richness and diversity of the English lexicon, and the inclusion of some of these contributions to the Oxford English Dictionary serves as a recognition of the role that its Filipino speakers play in the continuing evolution of the English language.
–OED Release Notes June 2015
Facebook Comments