If you've been working for years, chances are, you've thought about investing a huge chunk of your savings in something worthwhile. Aside from thinking of starting a business, many are caught in the great debate of home versus car. Since we're talking about a great deal of money, it's a must to study your options and know the advantages of each.
Some say a car is just a status symbol while a few postpone getting home due to the demands of maintaining one. When it's time to give a final answer, which side are you on? It seems buying a home you can proudly call your own is the wiser choice – taking into consideration factors like a property's appreciating value and always have a place you can come home to. Need more convincing? Here are four reasons why it's smarter to buy a home:
It's income-generating
While you can join a TNVS company to earn cash using your car, the income you'll get will be lower compared to possible earnings you can reap from a rental. Money Max says that those renting out a condo unit can earn as much as Php40, 000 to Php50, 0000 a month or higher, depending on how you present your unit's features and how well you maintain the space. The plus? You can earn from your unit without having to leave your day job or spend hours on the road, wasting time in traffic.
While a clean and bright unit will definitely look enticing to someone who's looking for a place to stay in, you can make it extra desirable by banking on the amenities they can use. A swimming pool, a gym, a movie room, and a game room are just some of the features renters are looking for in a temporary home.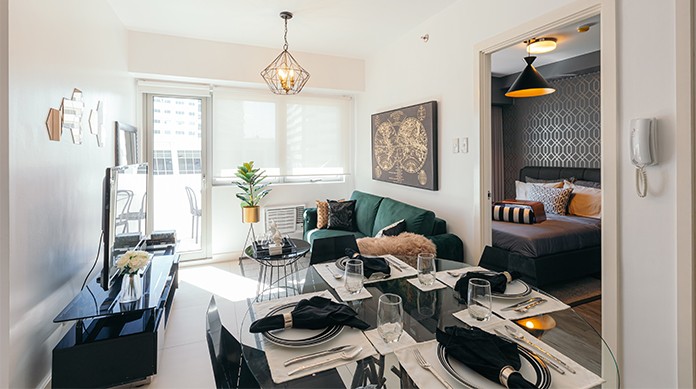 It's a wiser investment
If you're thinking of reselling your car in the future, you should know that there's a little chance you'll be able to earn from it. According to Chron Small Business, "different cars depreciate at different rates… it's a good rule of thumb to assume that a new car will lose approximately 20 percent of its value in the first year and 15 percent each year after that until, after 10 years, it's worth around 10 percent of what it originally cost." The only bright side is you might be able to negotiate a friendly price if your vehicle is well-maintained and still runs like it's brand-new.
On the other hand, a home found in a prime location can have an appreciating value over time. If you purchased a house or a condo unit in an accessible location, chances are, you'll be able to earn from it should you decide to sell it in the future. When hunting for a home, choose one that's conveniently located near CBDs, schools, malls, and other commercial establishments. It's a plus if it's near major highways and modes of transportation, too.
It's equally important to choose a property developed by a reputable real estate developer so you can count on the quality of the project and the amenities it offers.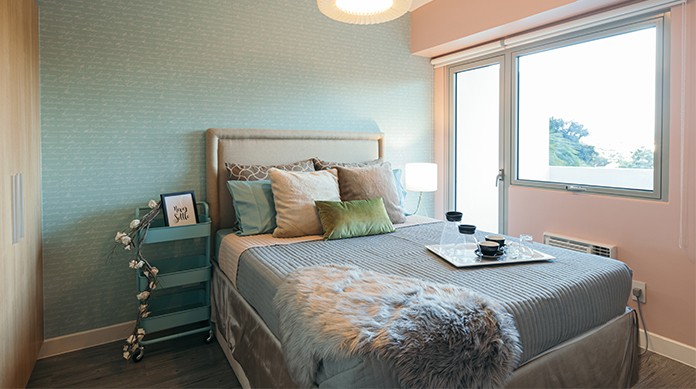 It gives inner peace like no other
The struggle of commuting is real, but it's easy to forget the stress of the day when you step inside a home that's yours. Having a roof above your head, come rain or shine, gives you a sense of security that a car won't provide. You can rest easy at night knowing that you've invested your hard-earned money in something that's built to last and that there will be no landlord who can just terminate your lease or send you away.
Having your own space doesn't just provide security, it also gives you the freedom to transform the house or condo unit into a place where you can truly relax and express yourself. You can decorate it according to a theme you like, you can make major renovations if you want to, and you can even share the space with your furry friends. More than giving you peace of mind, having your own home provides a feeling of accomplishment, an achievement like no other. You can also invite your friends and family over without worrying about the time and space required to entertain them.
It can be passed on as an inheritance to your future kids and grandkids
Are you one of the many who still come home to your family's ancestral house every now and then? Are your parent's proud owners of properties given by their own parents? It's common practice for Filipinos to pass on properties as an inheritance. Buying a house or a condo unit gives you the chance to gift it to your future children or even grandchildren. They can use it as a starter home, a halfway home, or even as a vacation home depending on the location.
CNBC.com notes that most of those who inherit a property has three options on what to do with it: they can live in it, sell it, or rent it out. Choosing the first option gives you a ready home you can use while selling or renting it out gives you another source of income.
If you're in the market for a worthy investment that you can proudly call your own, you can consider getting a unit at The Residences at Commonwealth by Century, a mid-rise residential development in Quezon City developed by Century Properties. Located just five minutes away from the Don Antonio station of the upcoming MRT Line 7, it offers a good location, convenience, and accessibility. In addition, its close proximity to public transportation also means you won't need to drive and maintain your own car should you really need to choose between a home and a car.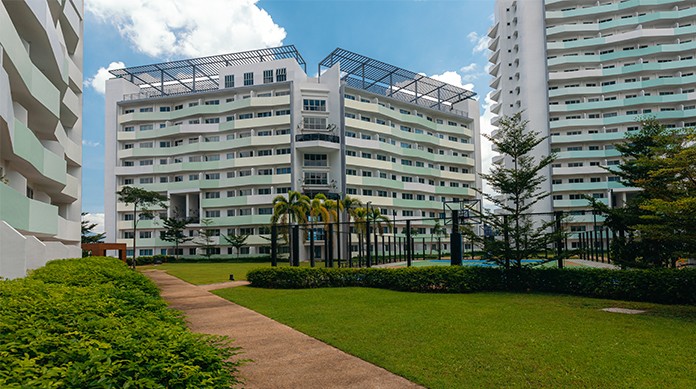 Commonwealth by Century has spacious units with expansive balconies and uncommon family-friendly amenities you won't find anywhere else. Aside from the Clubhouse, there's a Great Lawn for outdoor pursuits and soon-to-be-available water features that will add a serene vibe to the property. If you still choose to get a car after settling in your unit, you can do so without worrying about where to park as there's ample parking space you can get as well.
Since it's developed by a reputable real estate developer, Commonwealth by Century provides assurance that the property will be well-maintained for years to come. Those looking to make extra cash on the side can turn the unit into a source of income with the help of Siglo Suites, the exclusive asset management and leasing service by Century Properties. Siglo Suites can help set up your unit and put it up for short-term or long-term leasing should you wish to rent it out.
Ready to buy a home? Call (+63) 917 555 5274 or email ask@century-properties.com to learn more about condos for sale and other real еstatе properties by Century Properties.
Facebook Comments