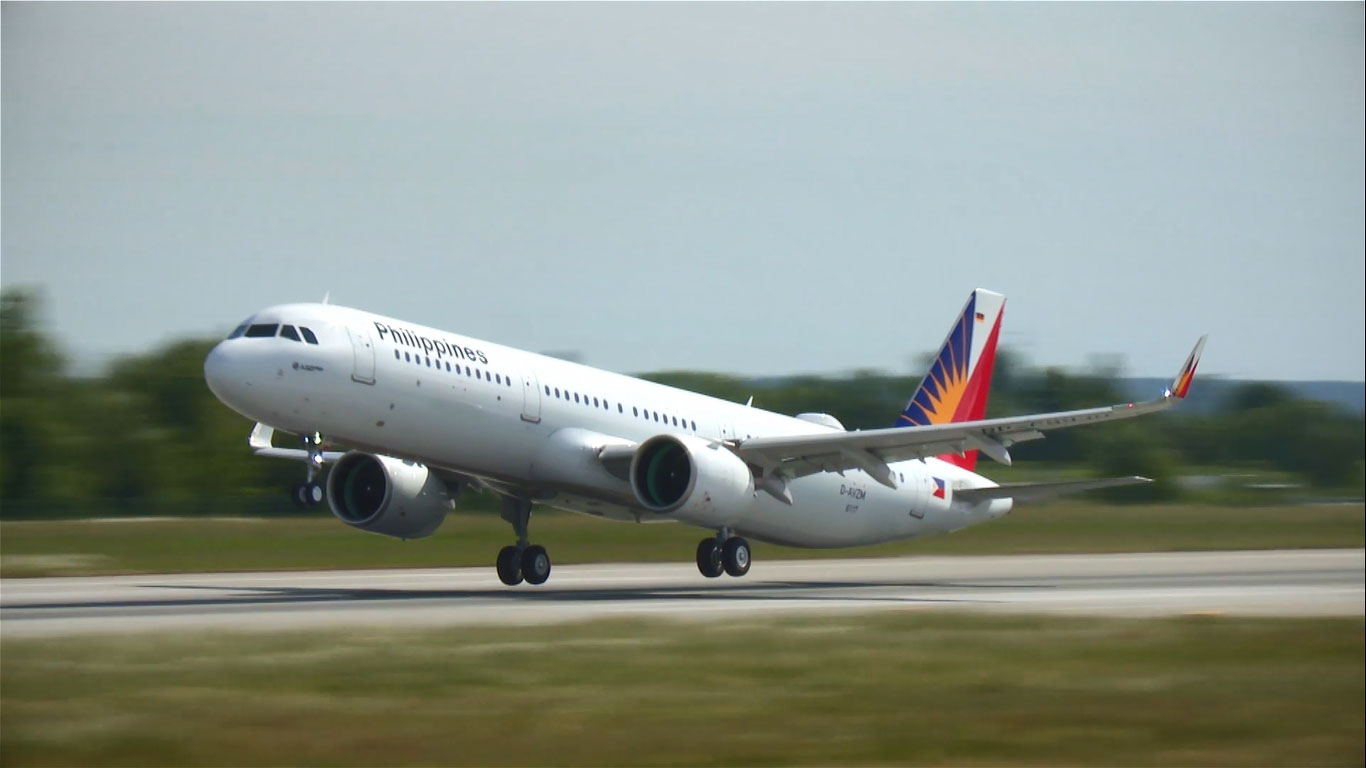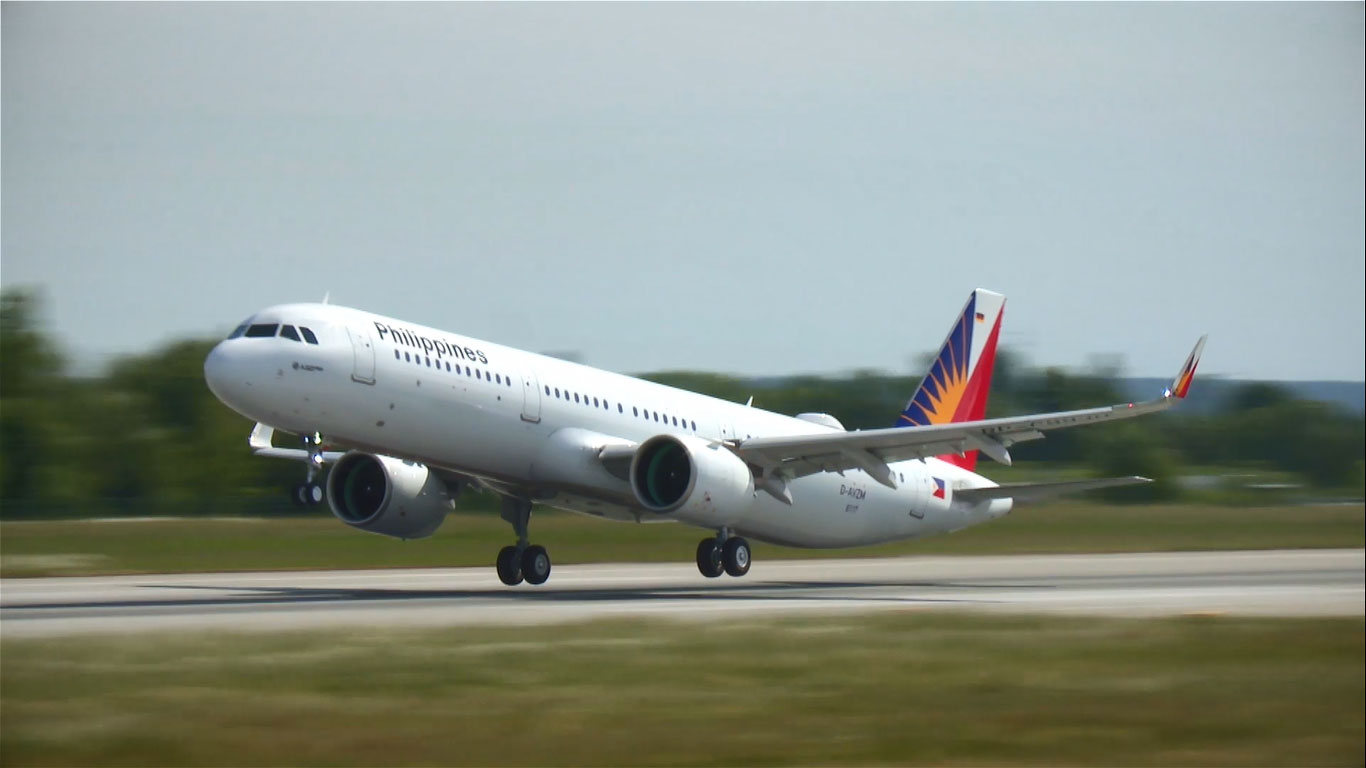 Fresh from receiving a 4-Star rating from Skytrax, Philippine Air Lines (PAL) has acquired new airplanes fitted with new technology to boost its bid for higher customer satisfaction.
The Skytrax 4-Star rating for the national flag carrier – the first and longest-serving airline in Asia under its original name since being founded in 1941 – is the country's first 4-star airline. PAL also recently broke into Skytrax's list of the world's Top 50 Carriers, improving its position from the previous year.
https://web.facebook.com/flyPAL/videos/10156329071785867/
The country's flag carrier has revealed it is now aiming to next receive a 5-Star Skytrax rating from the global airport and airline review and ranking site by providing very high standards of airport and on-board products and services, consistent and quality standards of front-line staff service across the airport and in-flight.
In its vision to be the only 5-Star rated airline in the country, PAL has acquired a brand-new Airbus A30-900 XWB and A321neo airplanes. PAL expects a total of 27 new aircraft – with 6 A350s and 21 A321neos – bringing the average age of the flag carrier's fleet to 5 years by end-2018.
The new passenger carriers offer inflight enhanced comfort and luxury with generous legroom, enhanced entertainment, and high-speed Wi-Fi connectivity for all passengers across all travel classes.
Here are four things you can expect from PAL's brand-new planes:
1. A Whole New World of Flights
Starting October 2018, passengers can enjoy travelling to New York City nonstop for the first time in ultimate comfort and style with the introduction of the A350's Tri-Class cabin experience. The A321neo, on the other hand, has commenced non-stop flights to Brisbane last July 2nd and will soon explore Sydney, Port Moresby, and Sapporo.
2. Space for Days (Or hours)
Business Class passengers aboard the A321neo can enjoy full-flat seats up that extend up to 78 inches, a first in PAL's narrow-body fleet and a first for A321neos worldwide. Meanwhile, all Business Class passengers aboard the A350 have direct access to the aisle with the 1-2-1 seat configuration.
Business Class passengers aboard the A350 enjoy top-level comfort that matches the best competitors globally with seats that can be reclined to full-flat beds, equipped with adjustable air cushions and massage functions. Plus, with enhanced amenities and services such as our new plush duvets and Dine-on-Demand meal service, passengers can expect a cozier and more enjoyable long-haul journey.
The Premium Economy Class onboard the A350 – a first of its kind to be offered on PAL's destinations in the US Mainland and the UK – offers passengers an upgraded experience without the lavish price tag, with 38-inches of legroom and seats that can recline up to eight inches. Passengers seated in the Premium Economy Class also enjoy privacy and exclusivity with only 24 seats available and a dedicated lavatory in the cabin.
Economy Class on the A350 has also been enhanced with seats that recline up to six inches and a spacious legroom with seat pitch of up to 33 inches, offering industry leading comfort.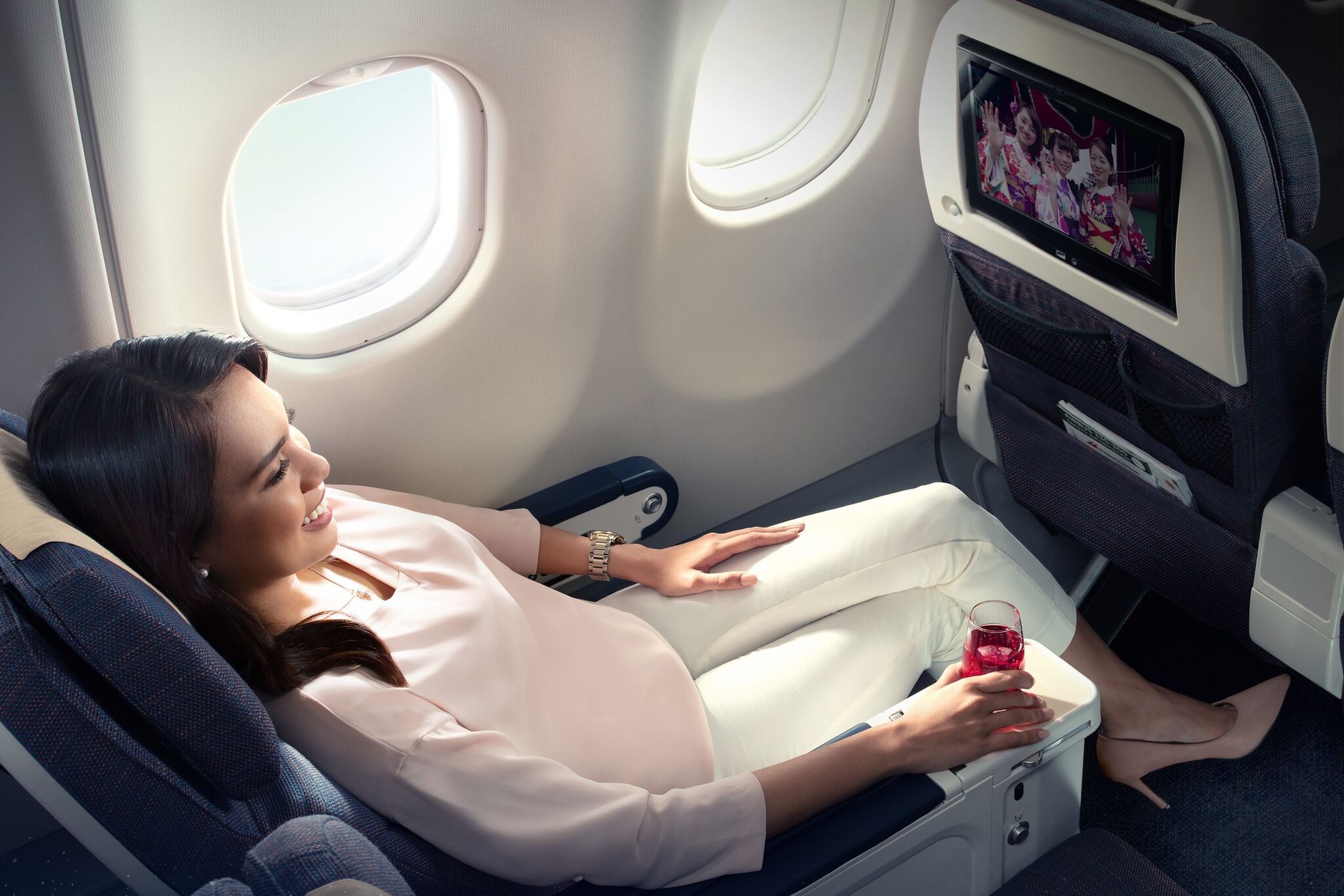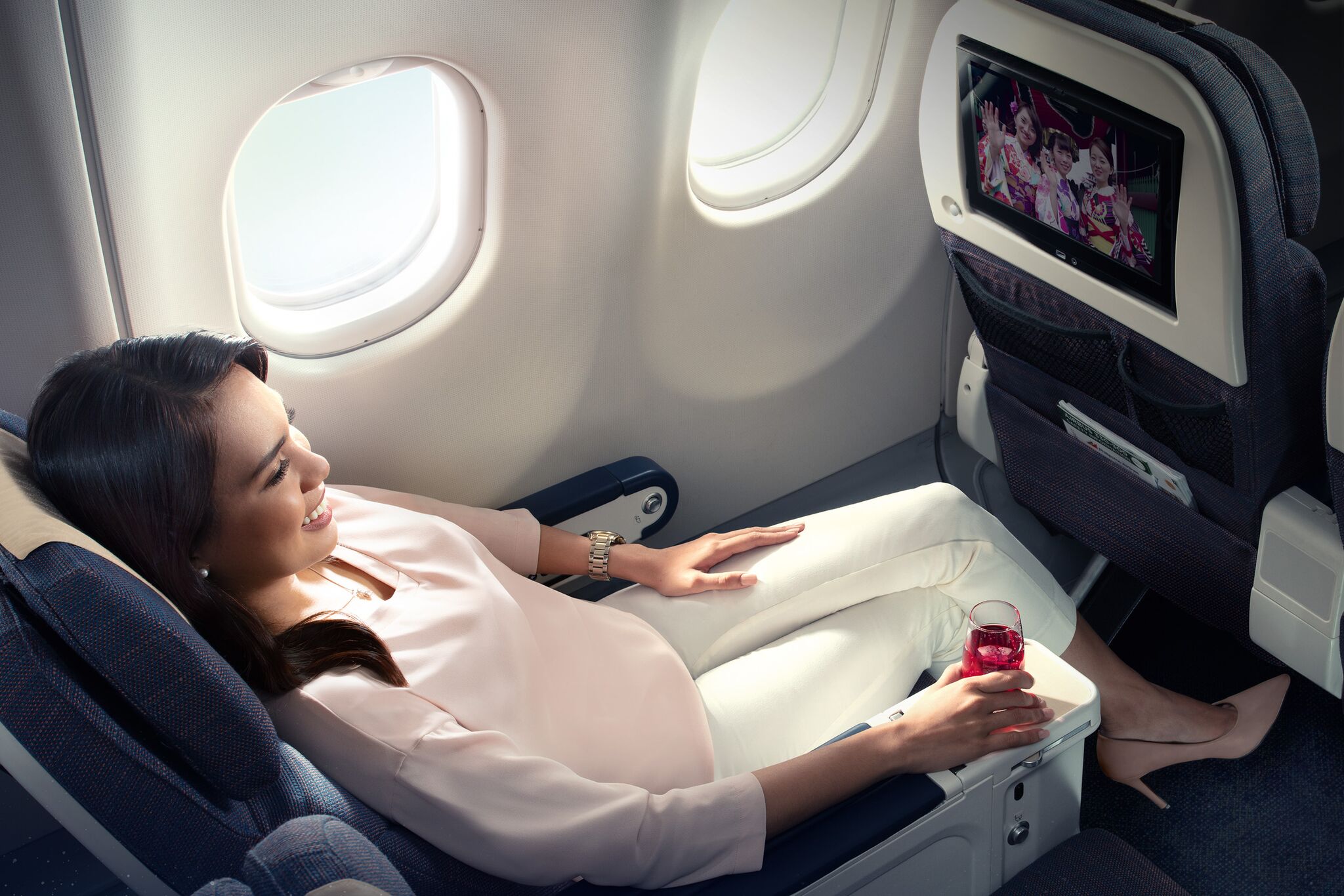 3. Put Boredom Behind
Starting October 2018, passengers will have more control to select content from their mobile phone aboard the A350 via the myPAL Player App. Guests simply need to download the app, pair it up the personal TV screen assigned, and have full control on the entertainment.
The A350 boasts of having the first high-speed Wi-Fi in the PAL fleet – so you can surf and watch videos on Facebook or YouTube, or even shop online starting October 2018. The new aircraft is also equipped with experience-enhancing mood lighting with scenes designed specifically for PAL, giving the cabin a "distinctly PAL" ambiance.
4. Less Noise, More R&R
You can sleep soundly when flying via the A350 and the A321neo — their state-of-the-art engines produce less noise both inside and outside the cabin, compared to other previous-generation aircraft. In fact, the A350 has four times less noise than its competitor aircraft, making it the quietest twin-aisle aircraft to date.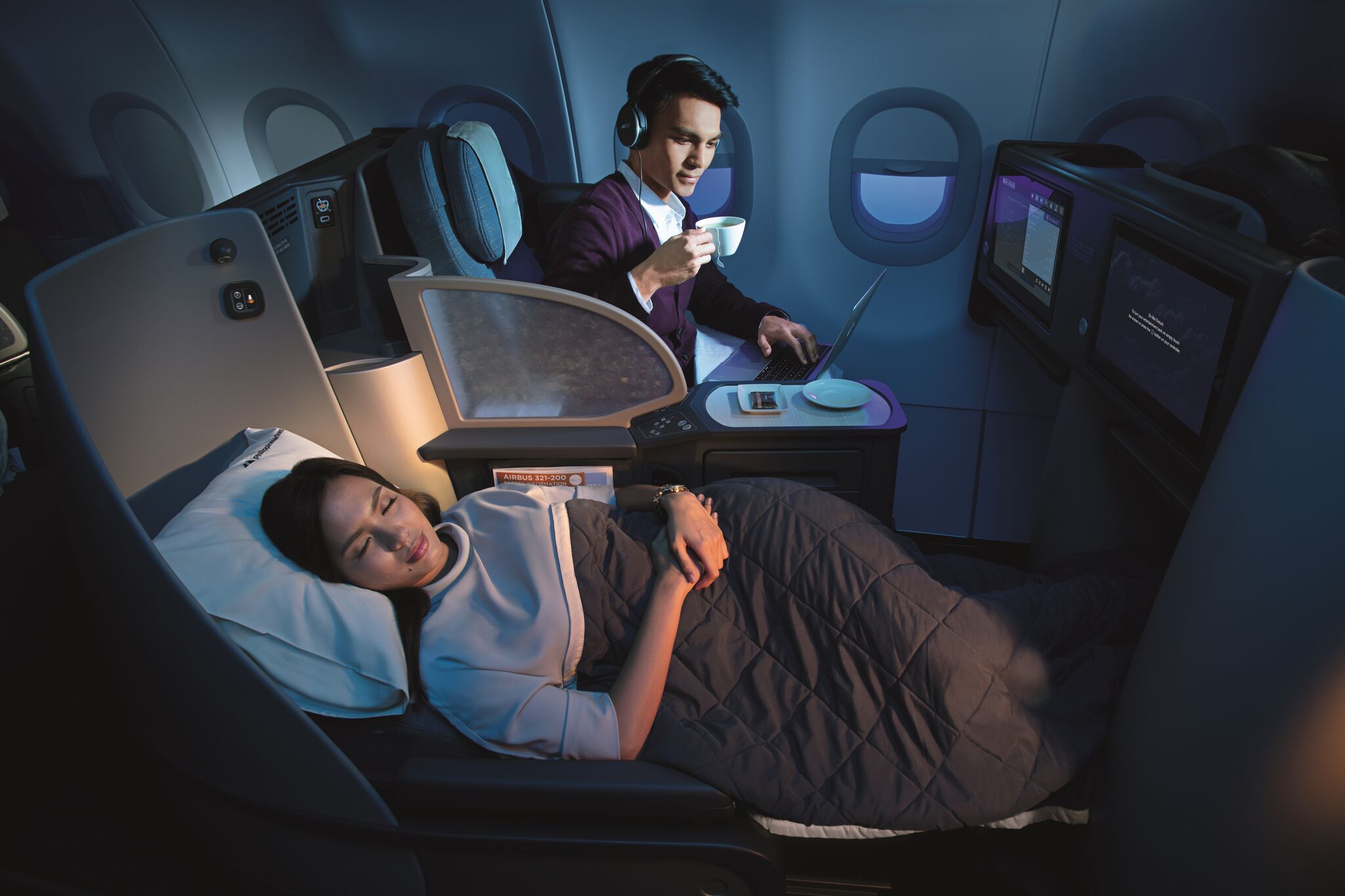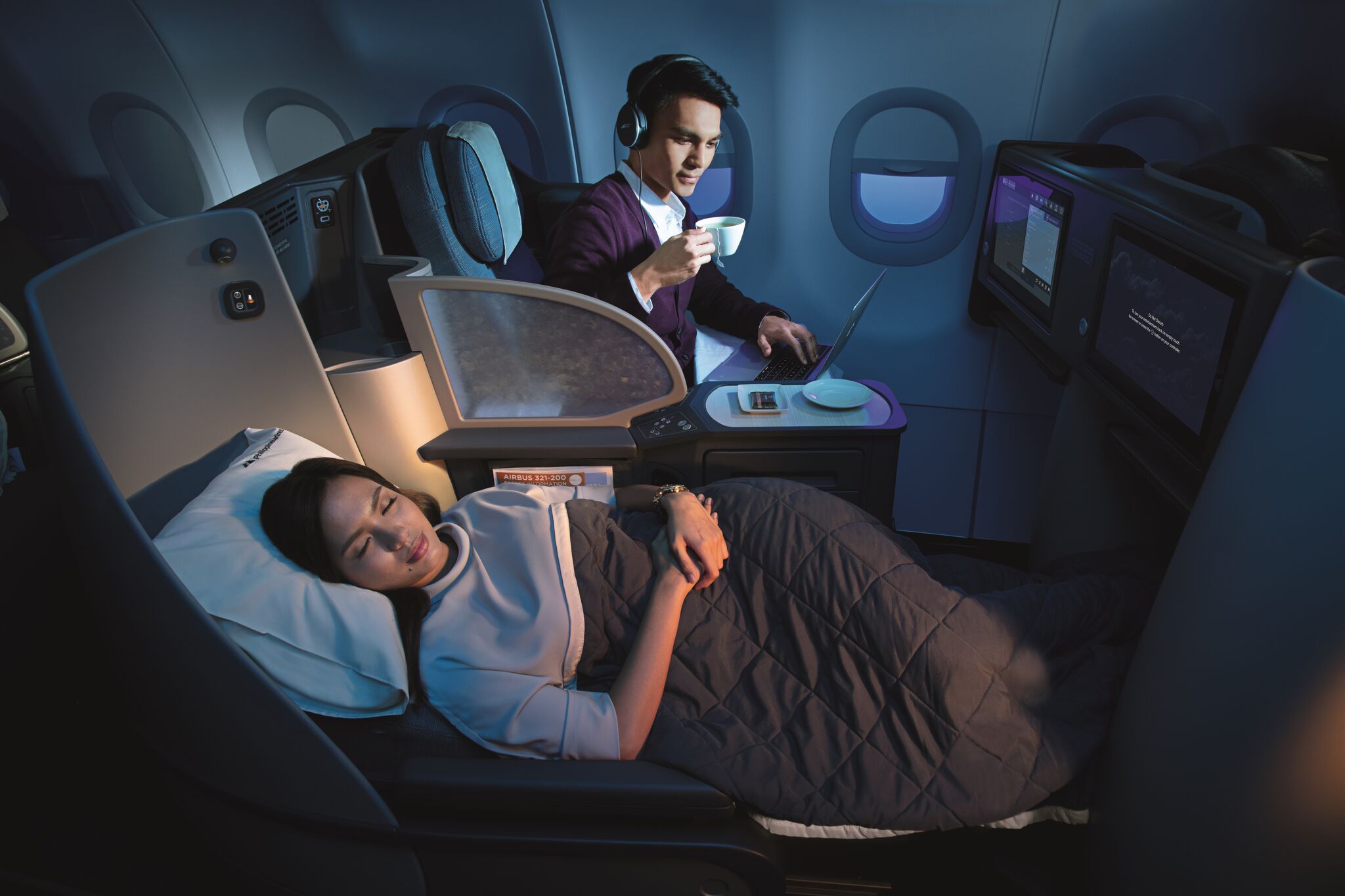 "PAL aims to provide excellent standards of service for its passengers throughout the entire travel experience and be at par with the world's best airlines. We are taking our flights to the next level by modernizing our fleet and enhancing our cabin amenities and inflight offerings, on top of ensuring that we consistently provide that distinct brand of heartfelt service PAL is known for," said PAL President and COO Dr. Jaime J. Bautista.
In partnership with airline design specialist LIFT Strategic Design, PAL equipped the new planes with both function and form in mind, promising an enhanced passenger experience.
"With state-of-the-art modifications based on the latest technologies, these new aircraft will bring more benefits not only to passengers and crew but to the environment as well," said Bautista.
The arrival of the new planes is a phase in the flag carrier's journey towards a 5-Star Skytrax Rating in 2020.
Facebook Comments