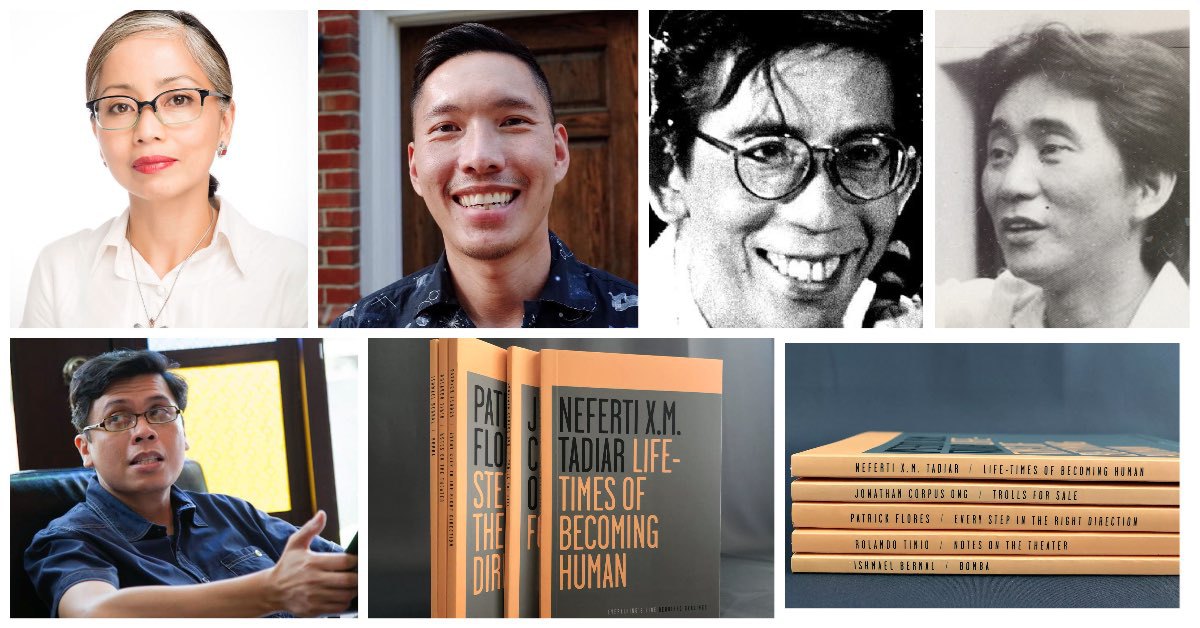 Five books covering the topics of Philippine history, disinformation research, politics, and the arts are now available in a new collection of historically significant works of Filipino authors released by independent publisher Everything's Fine.
The books are a part of the Required Readings collection that the indie press launched in an effort to educate readers on important aspects of Filipino life and culture from the past and present that are timely and relevant in today's times.
The new book series contains valuable insights from National Artist for Cinema Ishmael Bernal, National Artist for Theater and Literature Rolando S. Tinio, as well as notable Filipino contemporary authors including Barnard College professor Neferti Tadiar, curator and art historian Patrick Flores, and 2022 Andrew Carnegie Fellow and Philippine disinformation researcher Jonathan Corpus Ong.
Here are the five books featured in the Required Readings collection:
Bomba by Ishmael Bernal looks into the structural conditions of the Philippine film industry that birthed sex-oriented films in the 1970s.
Every Step in the Right Direction by Patrick Flores is a snapshot of how contemporary Asian artists have responded to the most pressing social challenges of our time.
Life-Times of Becoming Human by Neferti X.M. Tadiar introduces a new political vocabulary to understand and rethink what it means to be human in a time of endless war.
Notes on the Theater by Rolando Tinio makes the case for theater as an art form that is always reinventing itself in response to real-world conditions.
Trolls For Sale by Jonathan Corpus Ong sheds light on the disinformation crisis in Southeast Asia and how it has evolved into a complex profitable industry.
The Required Readings book series is now available as a set for ₱1,000. Each book in the collection may also be purchased separately for ₱220 on the e-commerce platform Lazada through this link.
CHECK OUT this list of Must-Read Books About Philippine History by Filipino authors.
SEND CHEERS in the comments below to independent publisher Everything's Fine for releasing Filipino stories about Philippine disinformation research, film, theater, and more.
Good News Pilipinas is a Lasallian Scholarum Awardee. TELL US your good news story tips by messaging GoodNewsPilipinas.com on Facebook, Twitter, Instagram, or e-mail editor@goodnewspilipinas.com and WATCH Good News Pilipinas TV YouTube & Good News Pilipinas TikTok for more Filipino Pride stories!
Facebook Comments