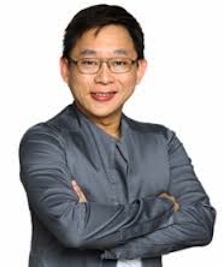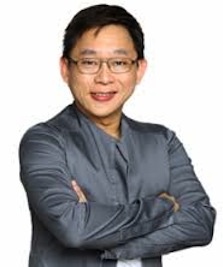 SM's owner, Henry Sy.
Robinson's owner, John Gokongwei.
PAL's owner, Lucio Tan.
What do they have in common aside being wealthy, they are all Filipino Chinese.
The Chinese are very unique when it comes to money judging from both the culture's superstitious beliefs and practical applications.
Here are some interesting Chinese beliefs that I have come across over the years that may sound familiar to a lot of Filipinos:
Burying money under the floor or a house or business attracts wealth.
Wearing a jade ring on the little finger brings wealth.
Never allow your wallet to be empty. At least leave some coins in it when not in use.
Do not put your bag on the floor if you want to attract money.
Putting plants with round-shaped leaves inside the house can bring one a lot of good fortune.
The list can go on and on. While there is no acceptable scientific explanation for these practices, the Chinese are careful to abide by them. In fact, they are careful to pass it on to the next generation.
When it comes to PRACTICAL applications on the effective use of money, there are so many helpful tips that we can learn from the Chinese. Here are a few famous ones that I know you may be aware of:
LESSON 1: SAVE MONEY AT ALL COST.
Putting aside money for a rainy day is always a good idea.
LESSON 2: PAY FOR PURCHASES IN CASH.
Like what I would always say, if you cannot pay for it in cash then it means you cannot afford it yet.
LESSON 3: BE THRIFTY. IT IS AN IMPORTANT VIRTUE.
Do not use your money wastefully. Learn to prioritize your expenses. And for the Chinese, the needs of the family come first.
LESSON 4: ALWAYS LOOK FOR A BARGAIN.
There is always a way to bring down costs and the Chinese are very good at
negotiating them.
LESSON 5: THERE IS NO SUBSTITUTE FOR HARD WORK.
There is a Chinese proverb that states: "A person who says it cannot be done should not interrupt the man doing it."
Some Filipinos find the work ethics of the Chinese very oppressive and leaves no room for a little fun and relaxation. That's exactly the point – the Chinese would rather sacrifice time in order to work than spend it on luxuries that cannot bring them immediate returns.
THINK. REFLECT. APPLY.
What are some of your family's practices when it comes to money?
How have these practices helped you become better at handling money?
Identify practical practices that can help you manage money well.
If you want to avoid being broke, grab my latest book "Diary of a Pulubi" to know more, click here http://bit.ly/2yPVcDf
Facebook Comments