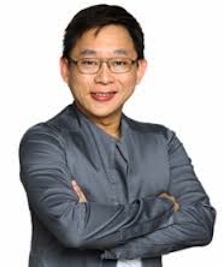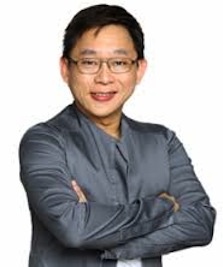 If you were born in a poor family, it is not God's plan that you stay poor until you die. I believe that God has a plan to prosper us not to harm us, to give us hope a great future.
If this is the plan, how come not all are wealthy and rich?
If you cannot find it hard to believe because some people are most likely MENTALLY POOR.
The sad reality we sometimes fall under this kind of way of thinking. Poverty mentality is a form of mindset that people develop over time.
This is grounded on the belief that you will never really have enough to live on and this will start to affect all of your decision-making where it concerns money. The problem lies not in the mentality itself, but in your inclination to accept your present financial situation.
Here are 5 possible reasons why a person can have a poverty mentality:
REASON #1: WE WERE CONDITIONED TO BE POOR EVER SINCE WHEN WERE A CHILD.
Unfortunately, a lot of Filipinos are sold out to their poor financial state. By saying this, I mean that because they were born in a state of lack, they start to believe that their situation will never change.
You may have heard this disturbing statement time and time again, "Pinanganak kang mahirap, mamamatay kang mahirap."
"Mahirap kitain ang pera!"
"Wala tayong pera!"
If this was repeatedly used inside your home, you most likely have it embedded in your belief system as well.
REASON #2: NOBODY TOLD US THAT WE CAN CHANGE OUR CIRCUMSTANCES.
Most poor Filipino families focus on what they can achieve today in order to survive. "Isang kahig, isang tuka. Walang kahig, walang tuka."
Quite often, there is no time spent on strategizing how to make significant changes in the family's income. The day-to-day efforts are focused on raising just enough in order to be able to put food on the table.
A poverty mentality LIMITS you. It prevents you from going beyond what you are used to doing so that you can change your present situation. It HINDERS you from taking a huge leap out of your present financial predicament.
REASON #3: WE THOUGHT IT WAS WRONG TO DESIRE TO BE RICH.
There is nothing wrong about wanting to be rich. It is God's desire that His children live life abundantly. The problem begins when you try to get rich by stepping on other people's toes, become insatiable and greedy in the process. It is okay to work in order to become financially stable, but not at the expense of your family and your integrity as a person.
REASON #4: WE GREW UP IN AN ENVIRONMENT FILLED WITH PAIN AND NEGATIVITY.
Hearing negative and discouraging statements over and over again can be a deterrent to your success. Instead of being propelled to greater heights, negativity can get in the way of your dreams and ambitions in life. When negative perceptions and thoughts take root in your life, this can lead to a poverty mentality.
REASON #5: WE NEVER EXPERIENCED WHAT IT IS LIKE TO LIVE ABUNDANTLY.
If we have never experienced any form of relief from our financial situation, we will most likely end up believing abundance only happens to the rich and privileged. And because we have not experienced anything else outside of your state of lack and debt. We will likely have the tendency to embrace the harsh reality that we will never be able to get out of it.
THINK. REFLECT. APPLY.
What are some beliefs you have that may indicate you have poverty mentality?
What do you need to do in order to change your mindset?
How are you going to change your mindset when it comes to money?
What you believe, you will eventually become.
In order to remove this wrong of way of thinking, I encourage you to read my book "Diary of a Pulubi". This will enlighten you on how to avoid being broke. Please visit www.chinkeetan.com/pulubi
Facebook Comments