More and more people are starting to realize the need to find another source of income to get by with their everyday needs. Many want to go into business, and for some, the simplest way to business is through franchising.
Franchise businesses, back then, were mostly about food. But today, there are various franchise businesses that you can choose from – salon, laundromat, drugstore, printing and tutorial schools, just to name a few.
So which franchising business is for you?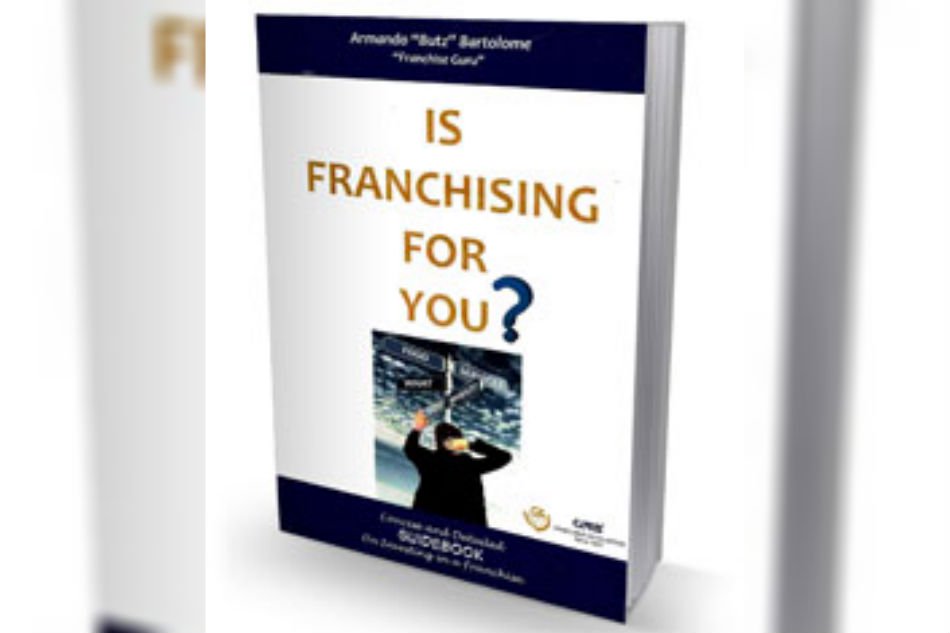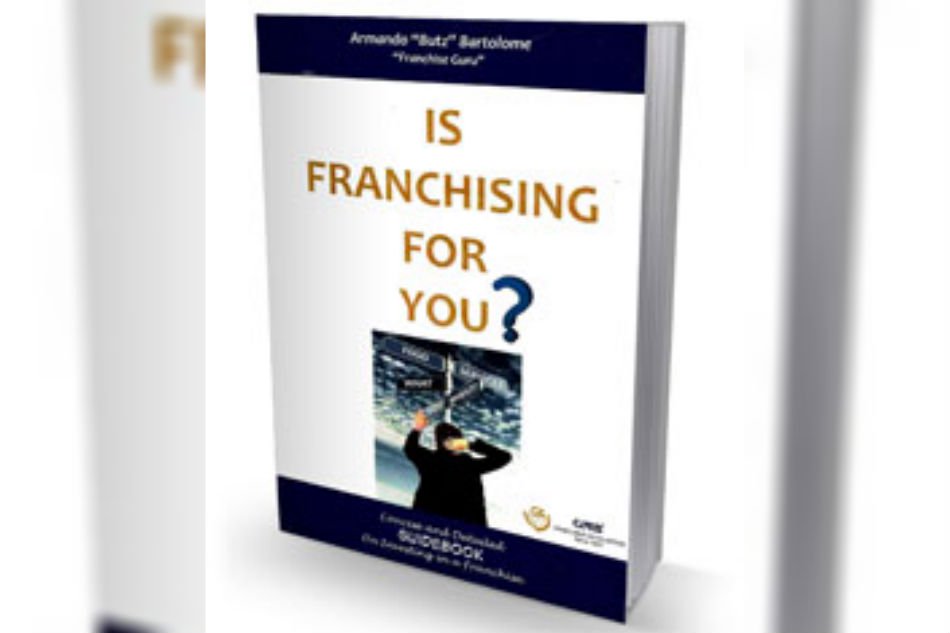 My book, "Is Franchising For You", published in 2011 is a concise and detailed guide to the franchising business in the Philippines. The book aims to provide the information needed by aspiring entrepreneurs, and to help them avoid getting scammed by other people.
What To Look For In A Franchise Business
Franchising is often referred now as the "wave of the future". It has attracted a lot of people, because everything has already been rolled out by the franchisor, which makes it easier for the franchisees to get things started.
However, not all franchises are equal. You need to carefully investigate which is the right one for you. Also, buying a franchise is no guarantee of success. Just like any kind of business, there are risks involved. Each year there are failures, both on the part of franchisors and franchisees.
To franchise a business means more than having the right to use a business name. It also means that franchisees are able to benefit from the franchisor's experience as well as its business formula for success.
A franchise saves you time and money by partnering you with someone who's taken all the hard knocks. When you buy a franchise, you are buying a successful business format: a standard location, design, equipment system, and operating procedure that ensure a certain degree of success for each franchise.
A franchise owner has to tell what works for this business and why, what type of location is best, and what type of lease terms work and why. He/she has to have a good advertising scheme and a recognized name and trademark that a franchisee can rely on to bring in business.
Most importantly, the franchisor provides an operating manual that covers how to operate the business on a day-to-day basis.
Tips for Choosing a Franchise
Find a unique brand and concept which you think you can pursue. Choose a brand/product that you firmly believe in. It makes it easier to sell these products when you know for yourself that they actually work or are effective.
Choose a franchise business that is financially profitable and stable that you can afford. A certain food chain may have a franchising cost of about Php15M which you think is a great idea to put up, but if you have limited resources, this may not be the one for you. Loaning from a bank can be an option. However, make sure that you create a business plan that can help you attain your goal.
Look into the franchising program of the business. You may seek advice from your lawyer regarding the contract or agreement. Similarly, check out the business plan, marketing. and sales strategies. Make sure that you are aware of how the business operated before jumping into a commitment.
It is quite common that franchisors charge their franchisees for marketing fees every month. Understand where these fees go and how the franchisors use it in building the brand. You wouldn't want to get stuck with just a single product for so many years. You would want something new to offer to the public to make them patronize your business.
Be mindful of the kind of support the franchisor provides and how you, on your end, can sell your products/services. Most often, franchisors who do not provide that much support leave the franchisees lost. Choose a franchise business that you know to have very good reputation.
It is essential that aspiring entrepreneurs should have good business knowledge as well as people skills. If you don't mind having higher costs and less control in exchange for expert backing and support, franchising may be for you.
But if you prefer to have full control, then you should choose to open your own business.
Get The Business Mentor's latest book "35 Tips On Business" available on E-book and paperback at www.amazon.com
(Armando Bartolome is known as the Philippines' Franchise Guru, a mentor to numerous micro entrepreneurs who are now themselves big names in the industry. This article is reposted with the author's permission and was previously published on The Business Mentor column posted by ABSCBN News. For questions and more information, you may contact Armando "Butz" Bartolome by email: philfranchiseguru@gmail.com or on Twitter @philfranguru. His website is https://www.gmbmsglobal.com/ )
Facebook Comments