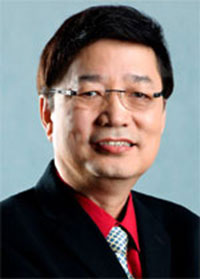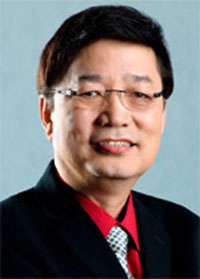 Some people wonder if it's possible for a results-driven leader to build a relationship with his employees and have fun while at work.
The drive to see results can make a leader cold-hearted; but thankfully, many successful entrepreneurs have realized that it's important to have a heart despite having to implement strict rules for the success of the company.
Young leaders usually excel in running an effective and fun workplace. Compared to older executives, managers who are 30 years old or younger are at least 2-3 times more likely to be effective at balancing the need to deliver results while still being 'approachable' to employees.Additionally, those who are 40 years old and above appear to be more results-driven.
You may have witnessed it yourself when you get to talk to young executives or managers–they are easier to talk to compared to older executives.
Young managers are also strong-willed but they still make their employees feel valued. Older executives, on the other hand, are more interested in building a strong persona, assuming that this will help them influence others.
But older managers would also benefit from improving their people skills, even if they don't completely realize it. If you want to become a better more engaged leader, here are a few tips.
Develop Great Communication Skills
Former Apple CEO Gil Amelio wrote that developing excellent communication skills is absolutely essential to effective leadership.
"The leader must be able to share knowledge and ideas to transmit a sense of urgency and enthusiasm to others. If a leader can't get a message across clearly and motivate others to act on it, then having a message doesn't even matter," Amelio said.
To better engage your employees, you need to be able to communicate with them. Leaders must be able to simplify what they need to say and be sensitive in how they relay the message. Employees who are not well-informed or confused may become dissatisfied. Leaders, who can communicate well and provide clear directions, make a team more engaged.
Inspire and Motivate
Leaders should also be able to inspire their employees to do their best. Inspired and motivated employees work harder and smarter for the company.
Create Goals
A leader should be able to establish a clear set of goals that team members will accept. When goals are shared by the team, work doesn't feel like work, since each employee feels valued and competent.
Maintain Your Integrity
It is important that a leader is trusted by his team. To establish trust, an executive must be honest with his workers. He must also always set a good example for his employees.
Help Others Grow
A leader lets his subordinates improve themselves by providing them training or workshops so that they can become more productive. He helps them develop new skills so they can elevate their performance. By helping them grow, a leader also earns the admiration and respect of his workers.
Accept Feedback
A leader who refuses to hear suggestions from others will often come across problems. No one is perfect and no matter how wide your experience may be, there are instances where there changes need to be made with your strategies or techniques. If a leader is responsive and takes all feedback in a positive way, things are bound to go more smoothly.
To become coachable, one needs to have humility, willingness to surrender control and to have faith.
To become results driven and at the same time have excellent people skills is a powerful combination that has a very surprising impact on the effectiveness of a leader.
Get his latest book "35 Tips On Business" available on E-book and paperback at www.amazon.com
(Armando Bartolome is known as the Philippines' Franchise Guru, a business mentor to numerous micro entrepreneurs who are now themselves big names in the industry. This article is reposted with the author's permission and was previously published on The Business Mentor column posted by ABSCBN News. For questions and more information, you may contact Armando "Butz" Bartolome by email: philfranchiseguru@gmail.com or on Twitter @philfranguru. His website is www.gmb.com.ph)
Facebook Comments