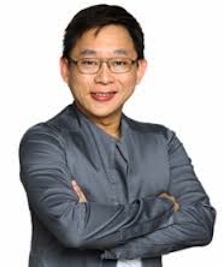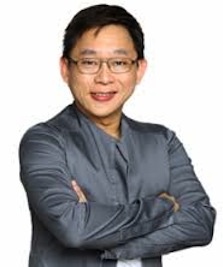 EVERYBODY makes money mistakes in this lifetime. I myself, makes a lot of money mistakes. Not just once. Not just twice. It can happen so many times before you fully learn how to best maximize and protect your money.
Quite often, you make mistakes on very basic money principles that you may have heard of since your were young.
Here are my top 8 worst money mistakes that people have made.
MISTAKE #1: HAVING NO SAVINGS
Saving your money can take you a long way if you understand that this is probably the most important practice you should do whenever you receive your paycheck. SAVING money is a discipline. It is a TOP PRIORITY. Failing to save for future expenses such as education and life insurance can give you unnecessary burden in the future.
MISTAKE #2: NOT HAVING AN EMERGENCY FUND
An emergency fund is something you set aside for future emergencies such as losing your job, getting sick or spending on home needs such as repairs after having been hit by a tragedy. The absence of an emergency fund puts you and your loved ones in a lot of risk most especially when somebody falls ill and you did not anticipate it.
MISTAKE #3: OVERSPENDING
Overspending is one of the most famous worst money mistakes that apply to anyone from all walks of life. Overspending may be a result of lack of budget. It also normally happens when you are struggling with the bad practice of impulse buying. To avoid overspending, always follow your budget.
MISTAKE #4: BEING BURIED IN DEBT
You want a car even if you can't afford it yet. You want the most high-end cellphone available in the market even if you know it is going to eat up a huge chunk of your income. You desire these materials things even if they are beyond your capacity to pay simply because a lot of your friends are doing it. If they can do it, you can do it as well. This becomes your dangerous mantra not realizing you may not be able to keep up with the monthly mortgage of your car or the cost of your cellphone.
MISTAKE #5: LIVING WITHOUT A BUDGET
This is one of the worst money mistakes you can make in your lifetime because this particular habit can open up more problems for you than you can anticipate. Working with a budget goes hand in hand with your intention to save some of your money. This acts as a guide and will spell out your priorities in life.
MISTAKE #6: NOT PLANNING YOUR RETIREMENT
It's scary to think that you are not prepared to live comfortably when you reach the age of retirement. After years and years of working hard in order to survive and ensuring a promising future for you and your family, it may all boil down to nothing if you fail to plan it carefully.
MISTAKE #7: INVESTING ON THE WRONG THINGS
You want to increase your earnings so you put your money where you think it can grow exponentially. Unfortunately, it's either you don't understand it or you don't have the time and drive to actually make it work. You finally decide to give it up. That's money down the drain already.
MISTAKE #8: LIVING A LIFE BEYOND YOUR MEANS
Your neighbor's material wealth does not define them. The same is true for you and whatever material things you are capable of amassing in this lifetime. It is one of the worst money mistakes you can ever make simply because you start to believe that material wealth can bring you satisfaction in life.
THINK. REFLECT. APPLY.
What other mistakes have you made in life?
Why did you make those mistakes?
How can you teach yourself to avoid making these mistakes?
To minimize more money mistakes, please read my latest book DIARY OF A PULUBI. To know more visit this site http://bit.ly/2yPVcDf
Facebook Comments