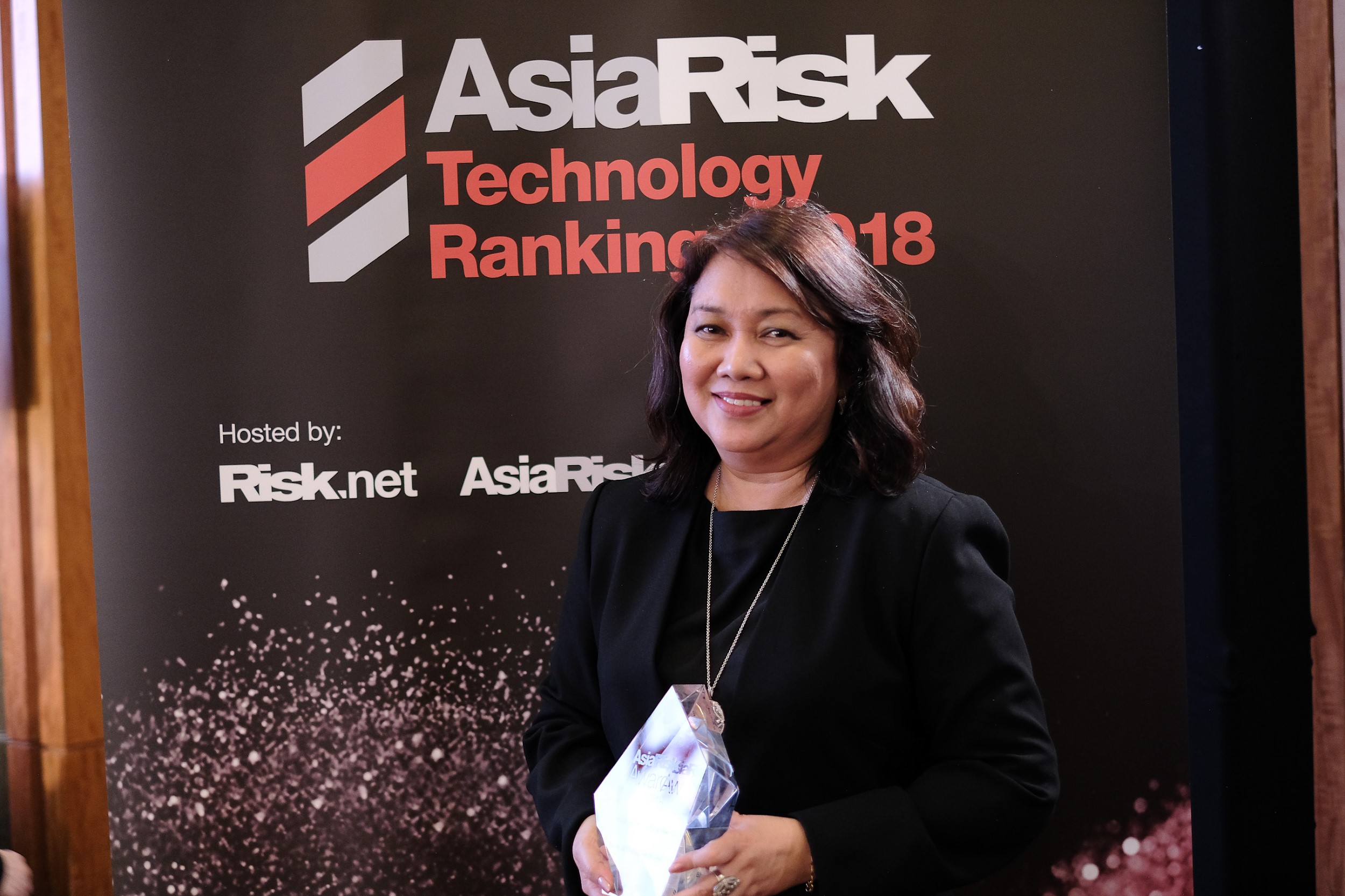 Bank of the Philippine Islands (BPI) has been recognized for being the best in risk management in the Philippines following the rigorous assessment of Asia Risk, an organization that monitors risk management practices of financial institutions.
BPI earned the distinction of being the "House of the Year: Philippines" in the Asia Risk Awards 2018. Nominated companies were evaluated for best practice in both risk management and the use of derivatives, which refers to financial securities whose value is derived from other underlying assets such as stocks, bonds, or commodities.
"We are very honored to be given this award which validates our efforts to continually refine and implement necessary measures to strengthen our risk management practices for our clients and other stakeholders," said Marita Socorro Gayares, BPI Chief Risk Officer.
She explained that risk management covers various risks faced by a bank like BPI, including credit and cybersecurity risks.
BPI adequately managed credit risk and maintained asset quality despite seeing its loan portfolio double in size – a figure equivalent to a mid-sized Philippine bank – since 2013. Even with the expected rise in credit risk associated with its loan portfolio growth, the Bank has been able to keep its non-performing loan figures under 2%.
In 2016, when $81 million was stolen by hackers from the Bangladesh Bank and funneled through casinos in the Philippines, BPI resolved to invest more in cybersecurity. The ambitious cybersecurity program that ensued involved an annual investment of at least P2 billion in cybersecurity improvements. The Bank set up a state-of-the-art cybersecurity center and sent dozens of its cybersecurity personnel for intensive training abroad.
"Our investment in technology and people is vital in protecting ourselves from cyber risk, which can affect our brand, our share prices, and our ability to provide the services that our clients need," said Gayares.
Aside from sound credit risk management and the fortification of its cybersecurity defenses, BPI has introduced risk-based pricing in the frontline of its business and set up infrastructure to handle big data. The latter is a vital risk management initiative given that the Bank handles a huge amount of information from its various client channels or points of contact such as the branches, ATMs, online facility, and mobile app. BPI was also the first Philippine bank to comply with the International Financial Reporting Standards (IFRS) 9.
The Bank has also tapped third-party consultants such as Ernst and Young, PricewaterhouseCoopers, and Deloitte to evaluate and help strengthen its risk management.
"We believe third-party risk assessments can help us raise our standards to match that of the global banking industry. As we continue on our risk management journey, we also demonstrate our focus and dedication to controlling emerging risks to protect BPI and serve our clients well," said Gayares.
Facebook Comments