I used to earn a small amount of money that was just enough for my family's survival. But since I started working for Bambike, I have been able to send my kids to school," said Jun Manaloto, a father of three, who lives with his family in a GawadKalinga (GK) site in the rural town of Victoria, Tarlac.
Manaloto is a member of the growing army of "BamBuilders" – those who turn bamboo poles into bicycles. These heads of the family used to be pedicab drivers, welders, farmers and day laborers, whose fortunes started turning around for the better due to their association with Bambike.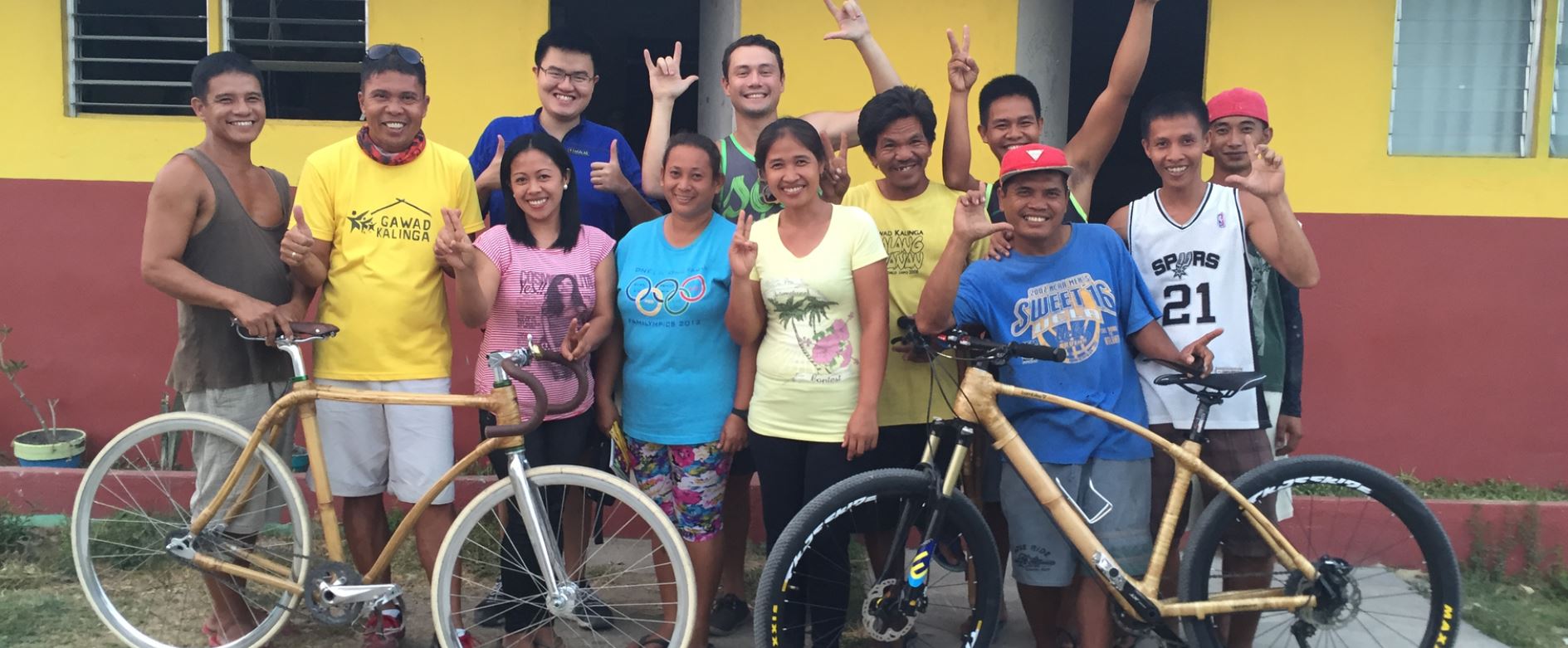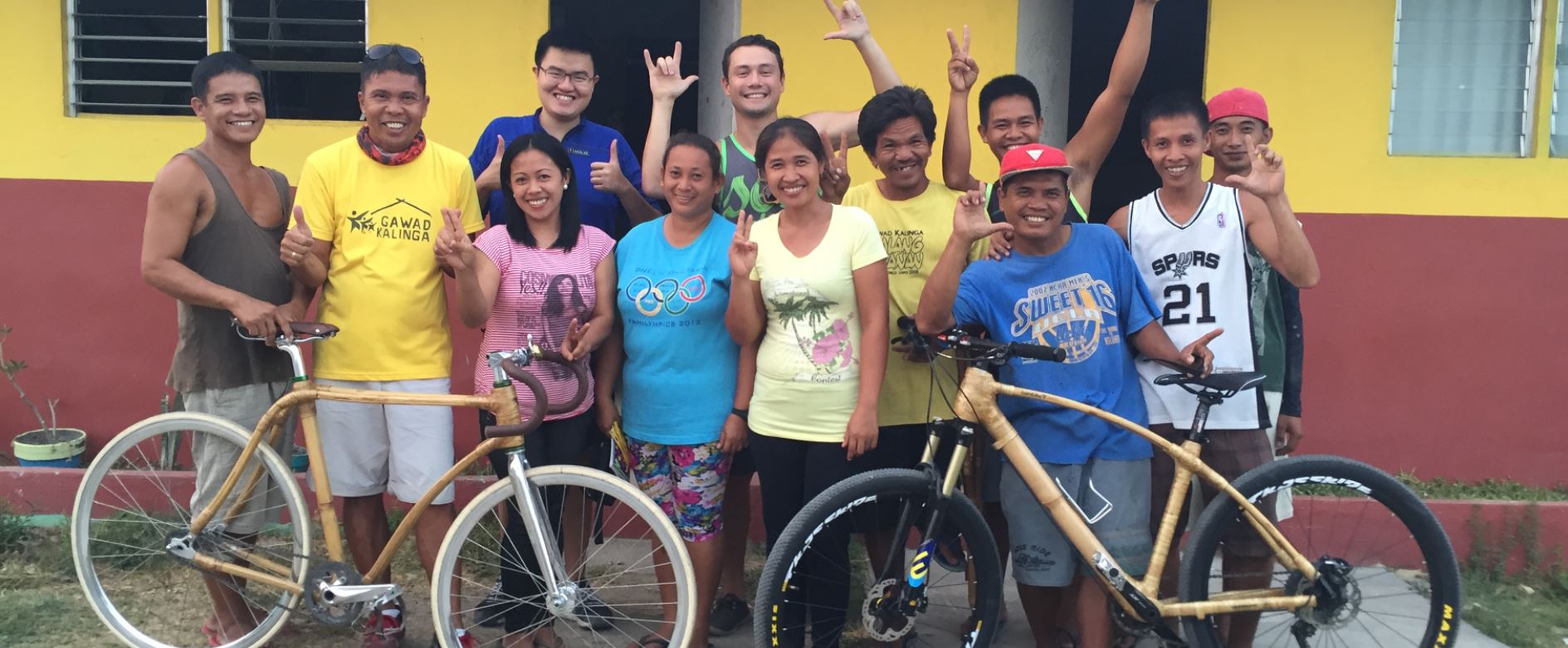 Bambike, which comes from bamboo and bike, was developed by Filipino-American Bryan Benitez McClelland as an innovative, sustainable and affordable solution to transportation woes in the Philippines. He was inspired by a similar bamboo bike building project in Africa that he thought would fit well in the Philippine context.
McClelland, who holds a degree in Environmental Studies from the University of Pennsylvania, began exploring this solution when he was doing his research on Sustainable Community Development, specifically looking at how GawadKalinga can have a "greener" community program.
"Since 2007, I have had this idea in mind. But it was only in between 2009 and 2010 when I was able to implement it. In the beginning, we envisioned it to greatly contribute to sustainability in general – to create jobs to those who need it the most," McClelland recalled.
Growing up outside the Philippines, he admits that poverty in thePhilippines has always been a puzzle to him. But instead of being stumped by the daunting challenge, he harnessed his resources to find a solution, to turn an idea into a business.
Hence, in 2009, McClelland launched Bamb Ecological Technology, Inc. a socioecological enterprise that makes bamboo bicycles that have thankfully been gaining traction in the Philippines.
In offering a transportation alternative in the Philippines, Bambike transforms lives of bike builders and bikers
Coming up with a business that involves the bicycle is a no-brainer for McClelland, who has always enjoyed going around in a bicycle, which he described as "the most efficient machine" ever created by man.
But getting the business off the ground was harder than he expected, with his burden made heavier by the fact that he was in unfamiliar territory, literally and figuratively. But he was sure he needed to be integrated in the community he wanted to help – the GK site in Victoria, Tarlac.
"I had to overcome a lot of barriers. I started with two builders who do not speak English while I do not speak Filipino. It was exciting in the beginning. It taught me to exercise patience and how to communicate," he said.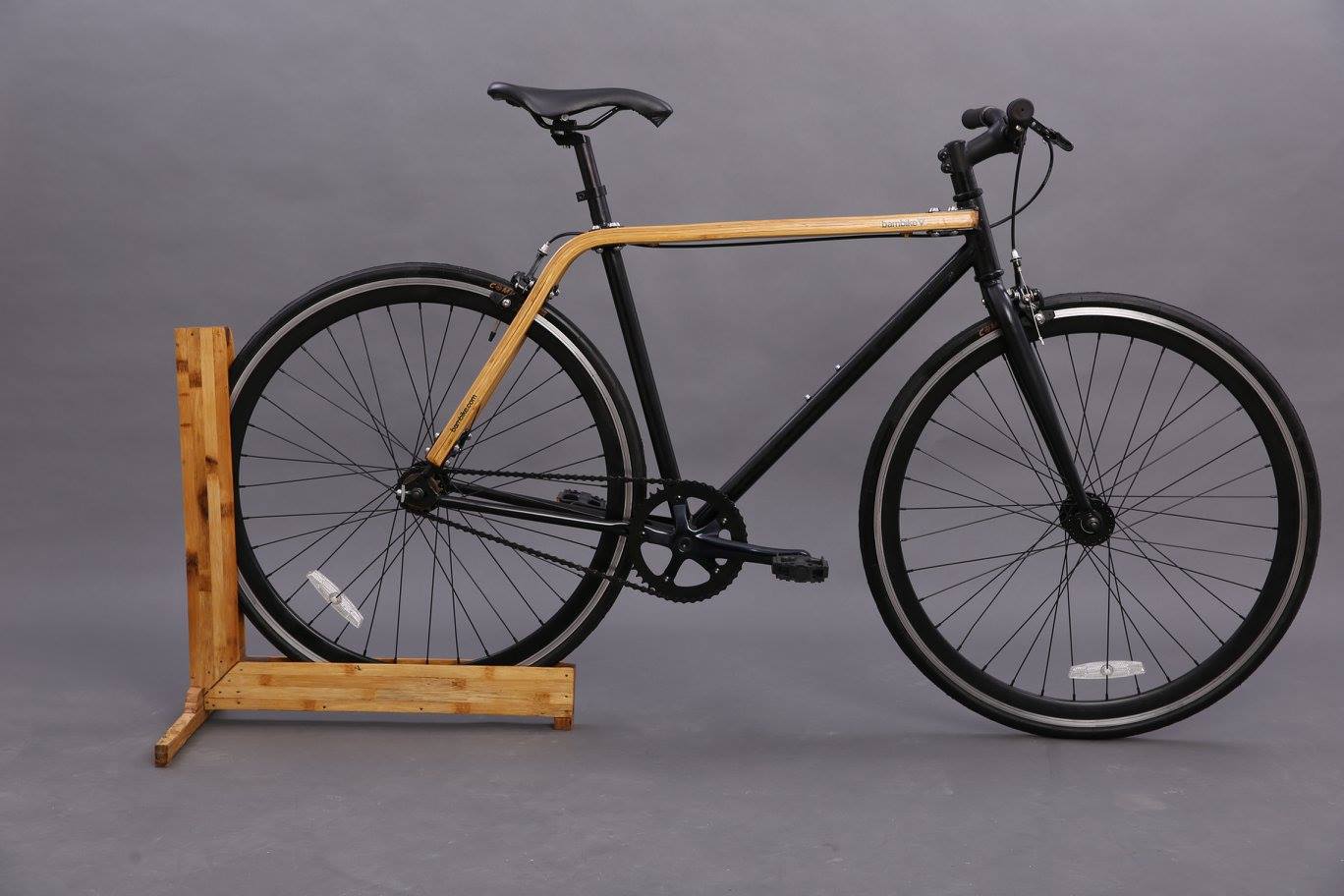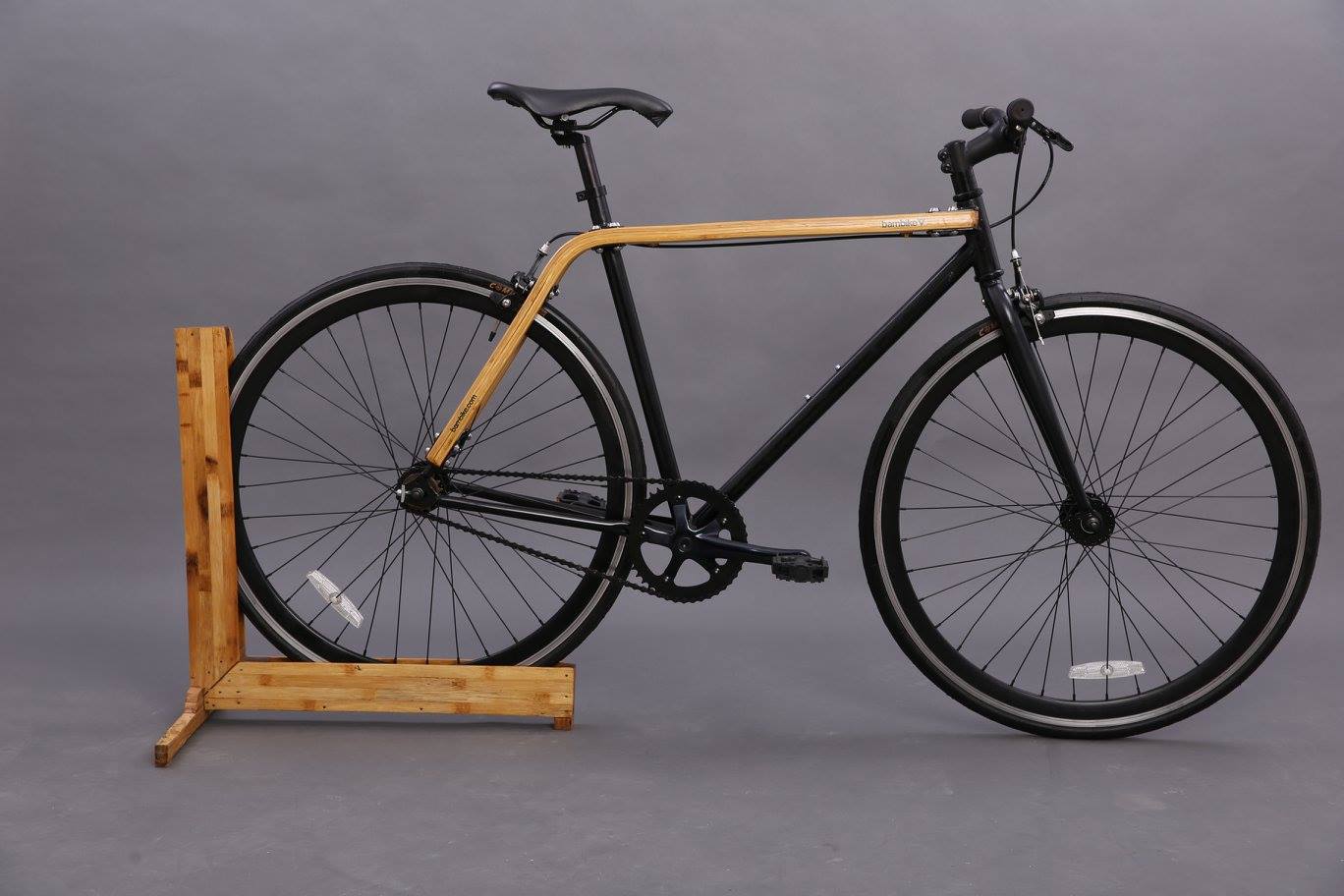 Then there's the bigger problem of market acceptance. There were many skeptics in the beginning, he explained, as most did not believe that bamboo was a durable enough material with which to build a bicycle.
"There were misconceptions that it was just a very cheap building material and that it was prone to molds and insects. When we launched Bambike, people would even have doubts whether it was really made from bamboo or we only used it as the cover," he recounted.
But he persevered, pushed ahead by his love for biking and passion for developing sustainable solutions.
"I SEE THIS AS ONLY THE BEGINNING. MOBILITY IS AN IMPORTANT ASPECT IN OUR LIVES. EVERYONE IS COMPLAINING ABOUT TRAFFIC. WE SEE CYCLING AS AN IMPORTANT VEHICLE FOR CHANGE."
McClelland also turned to novel marketing campaigns to increase awareness of the bambike, the most successful of which is the launch of the BambikeEcotours on Earth Day in 2014.
"Bambike Tours really helped us in terms of branding, it increased sales. More people became aware of the product. Actually, that got us a lot more exposure compared to traditional advertising," McClelland said.
After three years, BambikeEcotours became the top trip activity on Trip Advisor. It also created quite a buzz in the global arena for it was named one of the Top 100 Ecotourism Activities by Newsweek UK.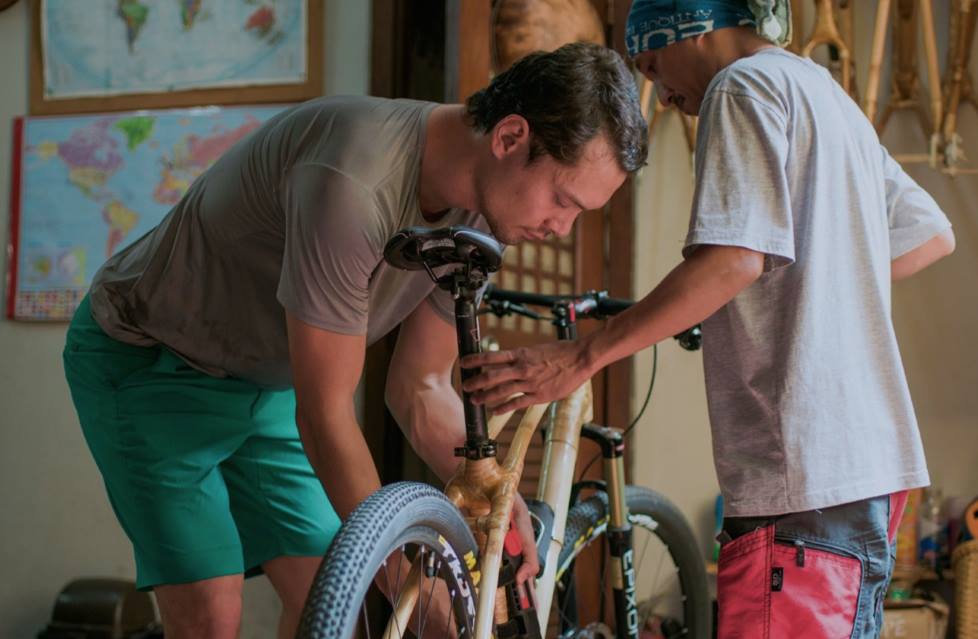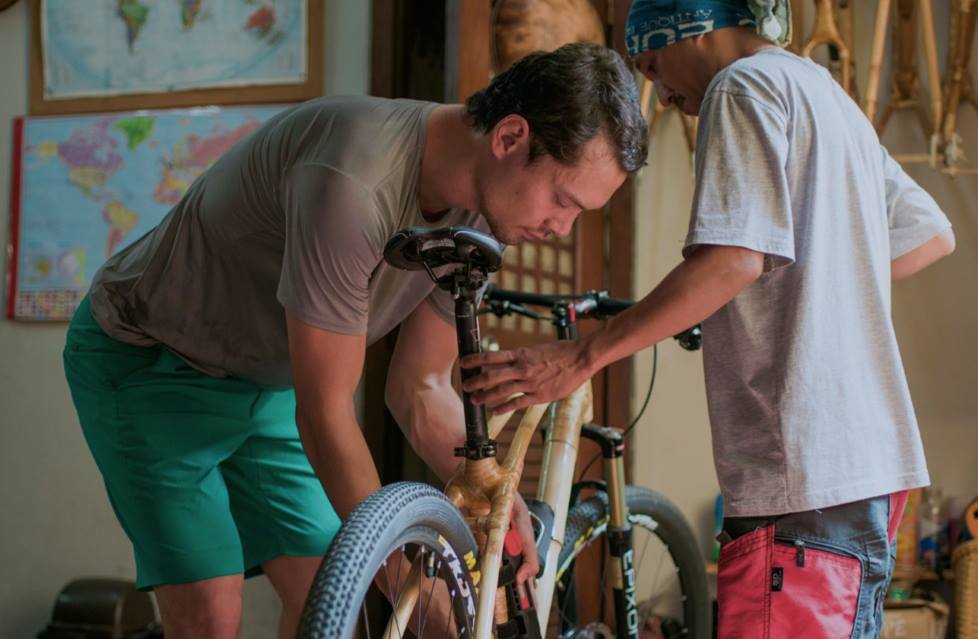 McClelland envisions a future where Bambike will become a mainstream product, just like the more familiar bicycles with aluminum bodies.
"I would like it to be a household name,to make the brand more accessible andaffordable for everyone," he said.
With sales picking up every year, Bambike has also launched "Bambino" – a push bike for children. According to McClelland, this will enable kids to be the next generation of "bambikers".
"Our strategy moving forward is look for ways on how to expand to new market. We also want to have scalable design which incorporates engineered bamboo poles. Doing so will allow us to replicate bamboo geometrics. This will enable us to produce large quantities of bicycles."
"When you give kids a tool for balance like Bambino, they will jump on, scoot, bike and eventually master biking," he said.
Aside from diversifying the product range, Bambike also plans to expand to other countries where citizens are looking for a more environmentfriendly way of getting around.
"Our strategy moving forward is look for ways on how to expand to new markets. We also want to have a scalable design which incorporates engineered bamboo poles. Doing so will allow us to replicate bamboo geometrics. This will enable us to produce large quantities of bicycles," he explained.
McClelland is proud that Bambike now has nine full-time bambuilders in GK Victoria, Tarlac – all of them receiving benefits as full-time employees.
McClelland saw for himself how the lives of the bambuilders like Manaloto have been transformed because of this enterprise.
"Now they can plan for their future. They have bank accounts, communal emergency fund that will enable them to invest in small businesses. They now have the ability to send their children to colleges. We see this as very critical to help break the cycle of poverty," said McClelland, who remains a committed volunteer of GawadKalinga.
"I see this as only the beginning. Mobility is an important aspect in our lives. Everyone is complaining about traffic. We see cycling as an important vehicle for change," McClelland said.
This story is part of a series of articles written by GO NEGOSYO being published by GoodNewsPilipinas.com as part of our support for Philippine businesses.
Facebook Comments