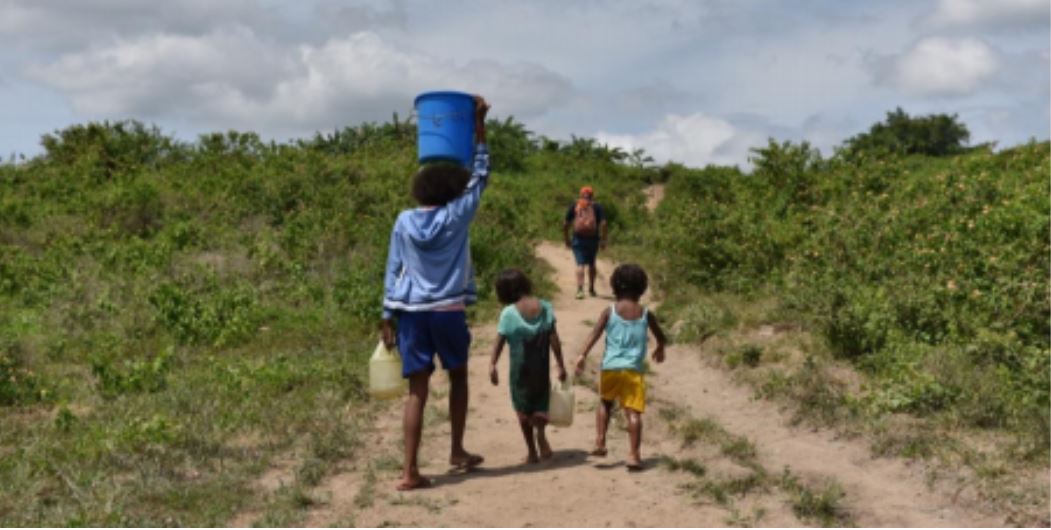 The call is on for runners of the Race for Water fundraiser to build a water system for an indigenous people community in upland Pampanga.
The innovative run-for-a-cause "Race For Water" goes virtual this year and is ongoing until April 15, 2021.
Waves For Water Philippines in partnership with Takbo.Ph launched its fundraiser in line with World Water Day 2021, a campaign that addresses the global water crisis exacerbated by the pandemic.
Participating runners and fitness enthusiasts can safely do what they love while helping along the way because the online event is designed to ensure social distancing rules are observed to prioritize the safety of both participants and beneficiaries alike, while still making a significant impact.
Advocates of clean water access are encouraged to amp up their support by walking, running, and biking that extra mile. To track one's progress, any GPS app of choice can be used to record and hit a personal target that has a monetary equivalent.
The accumulated distance traveled by all participants will be converted into liters of water filtered, through the implementation and distribution of water filtration systems to areas in need.
Proceeds of Race For Water will go towards building a gravity-fed water system for an upland indigenous peoples' community in Pampanga that will enable them to have water points within meters of their homes.
"According to the United Nations, the average distance women in Africa and Asia walk to collect water is 6 kilometers, while carrying at least one 20-liter jug. That's so hard to fathom for someone like me who grew up in the city with access to running water and flushing toilets 24/7," said Waves For Water Philippines Country Director Jenica Dizon. "But that reality isn't everyone's. My GPS app logged a 5.9km roundtrip walk in 1.5 hours, when we conducted a water supply survey. It was that first-hand experience that inspired this fundraiser," Dizon added.
Waves For Water was founded in 2009 by former pro-surfer Jon Rose. The organization was born from his belief of "plugging in purpose" into things we're already passionate about, and how the best way to effect change is through collective effort.
Race For Water aims to rally individuals from all over the world, who through a combined force for good, can change this reality. After all, access to clean water is a game-changer. The overall health benefits are obvious, but the ripple effects when clean water is introduced into a community is profound -more time for school, work, leisure, and pursuit of other opportunities.
Do what you love, help along the way. Run, walk, and ride for water this March. Race For Water is organized in partnership with H&M Philippines, Aveda Philippines, The Bouldering Hive, and co-presented by TUMI Philippines, San Miguel Corporation, and Atlas.
For more information about Race For Water, visit the fundraising page or sign-up at app.takbo.ph. You can also follow @wavesforwaterphilippines and @race4water on Instagram to get updates on giveaways, premium raffle items, and other side events. Anyone from all over the world can join the virtual event, but entitlements and raffle prizes are open to Philippine residents only.
A fundraiser for drinking water of Masbate and Sorsogon communities was helped by The CompanY and WWF Philippines while over 5,000 families in Cavite, Cebu, and Leyte were given access to clean water through the Schneider Electric Foundation.
SEND CHEERS in the comments below to participants answering the call to join the Race for Water virtual fundraiser for the Pampanga indigenous people.
Good News Pilipinas is celebrating its 15th Anniversary in 2021 by giving away prizes! Subscribe to our Good News Pilipinas! TV YouTube channel and enter the raffle by sending us an email to editor@goodnewspilipinas.com
Facebook Comments