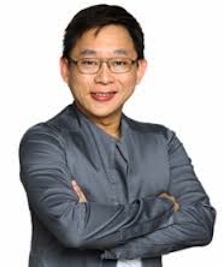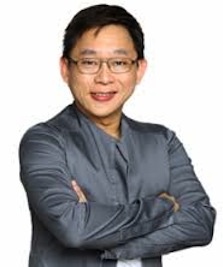 They are all over Facebook, Twitter, Instagram, TV, Radio and newspapers. I am talking about Alden Richards and Maine Mendoza (a.k.a Yaya Dub) or better known as "AlDub," the stars of Eat Bulaga's Kalyeserye (literal meaning "street series").
Who are they and how did they manage to catch the attention, admiration and romantic itch of each child, adult, male or female, within just a mere three months?
Is it because they are a good-looking pair?
Well, yes…but all of us, whether love teams or individuals, showbiz people or not, are really created beautiful and handsome.
Is it because they are a new love team in showbiz?
Hmm, if this were the case, then I'm not too sure, because it shouldn't be this fast. This is considered only "warm up" period.
Is it because of the DubSmash trend?
It surely helped, because that's where Yaya Dub's character started.
Is it because of their literal "LDR" relationship?
Perhaps. They have this chemistry even if they are in an "LDR" or Long Distance Relationship due to their split screen communication and interaction.
All of these are true, but I believe that there is a much deeper reason why millions of fans support the tandem AlDub and here they are:
VALUES
Values that we have forgotten.
Values that we have thrown away.
Values that lead us back to what is morally acceptable.
What are these evident values that we have seen, so far, in Eat Bulaga's Kalyeserye?
RESPECT FOR THE ELDERLY

"Ma! Whatever!"

"I'm outta here. It's better to be with my friends, okay?"

"Dad, don't disturb me. Can't you see I'm busy?"

It's so sad to think that this is how young people talk to their elderly these days. Whether we admit it or not, we rarely hear the words "Po" and "Opo" when talking to people who are older. Even the "mano" as a gesture of respect is slowly disappearing.

These are the examples that Alden never fails to demonstrate. If you notice, among the characters are three Lolas (grandmothers). Every move, every chance to meet and every word from this young man shows respect toward them. This encourages many of the viewers to follow suit.

PATIENCE AND DETERMINATION

Nowadays, many people just want instant success, instant money, instant fame and instant fortune.

We rush everything – like an employee who has only been hired for a short time, but already complains of the work load. He already wants a promotion, yet he doesn't give his best. He wants to be rich, but doesn't work towards it.

This kalyeserye teaches us that it takes a lot of patience, time and determination to succeed. Like what Lola Nidora always says, you will attain your goal whatever the obstacles are at "THE RIGHT TIME".

RESPECT FOR WOMEN

I really admire how this show tries to lead us all back to how our women should be treated, as well as how women should act, dress up, and value themselves for them to be respected in return.

Remember, you don't need to show some skin to get the attention of a man. On the other hand, a man doesn't need to mistreat a woman just to get her attention. Just be yourself and if the man's love for you is genuine then his priority will always be to protect and secure you at all cost.

GENUINE FEELINGS

We might have observed how the two lovestruck stars of the Kalyeserye show genuine or true feelings toward each other, mainly because they have no script from the very start. So all their reactions, feelings, and actions are natural and spontaneous responses to what is happening at the moment on the segment.

This tells us that when dealing with people, we should be genuine, not scripted. We should show who we really are while still being able to decide whether what we say is right or wrong, if what we do will hurt or help.
THINK. REFLECT. APPLY
What lessons can you learn from AlDub?
In what way can you become a good influence like them?
Please join me in my latest YouTube Channel "chinkee tan" and click SUBSCRIBE.
Facebook Comments