Ofelia de Jesus recalled a time when "the roof of our house was made of cogon grass and the walls were woven bamboo. My husband was a tricycle driver earning P150 a day, which we spent on rice, viands, gasoline—everything. There was never enough money."
De Jesus, 44, related how they resorted to making flower pots from unwanted used tires to tide them over.
"We went around vulcanizing shops to beg for their old tires. We turned them into flower pots. My children stitched wire into the rubber to form pots. I washed them and painted them. Then we sold them," she said.
But since then, life has turned around for the family. Today they make P3 million a year from the De Jesus Machine Shop and De Jesus Enterprises in Rizal, Occidental Mindoro, both of which started when Ofelia joined CARD MRI.
The Center for Agriculture and Rural Development Mutually Reinforcing Institutions or CARD MRI is the umbrella organization of 14 related entities supportive of the goal of uplifting the lives of Filipinos and ultimately eradicating poverty in the Philippines.
Founded In 1986 to provide easy financing to the poor, particularly women, it was patterned after the successful Grameen Bank and Association for Social Advancement (ASA) in Bangladesh.
"Essentially, what CARD is doing is helping the country by providing microfinance, micro-insurance, business development services, and other basic social services to the poor," said Dr. Jaime Aristotle B. Alip, CARD MRI founder and managing director.
Currently serving more than four million poor families, CARD MRI is in over 82 provinces with more than 2,400 branches/unit offices. Its banking units (CARD Bank, Inc., CARD SME Bank, Inc. and CARD RBI) have 109 branches nationwide.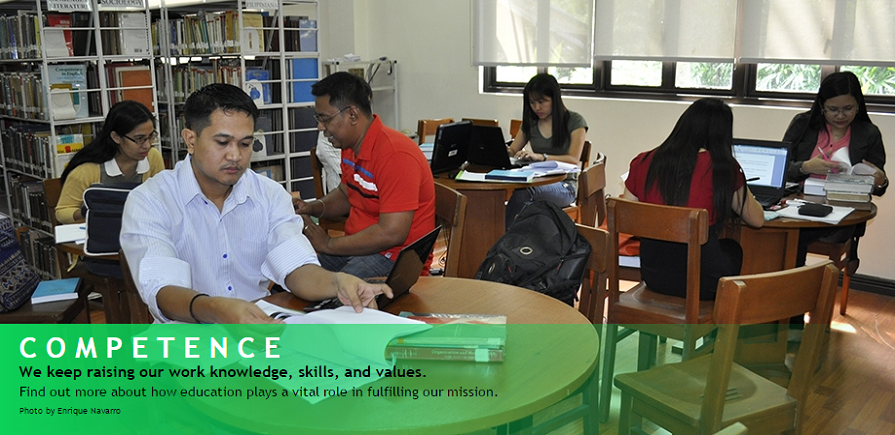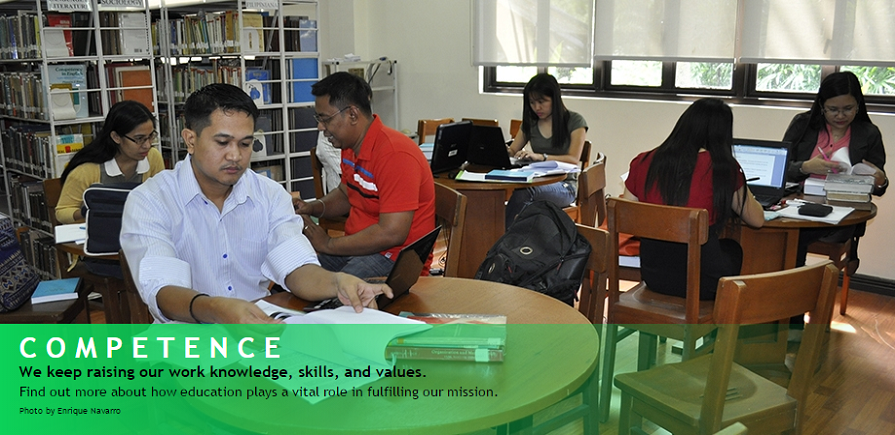 De Jesus opened her own vulcanizing shop with a P4,800 business loan from CARD. In the beginning it repaired only car and bicycle tires. Later, De Jesus was able to borrow more money and expand services to include bearing repair. Motorists who used to have to travel to the city for tire repairs began to patronize the shop. It has become popular with drivers because of the good service and accessibility.
Today, 13 years later, De Jesus has managed to put her children through school. The eldest is now a police officer while the youngest is graduating with a commerce degree.
"It truly was a blessing. We always prayed the Lord would give us a permanent source of income. Up to now we can't believe it," De Jesus said.
"ESSENTIALLY, WHAT CARD IS DOING IS HELPING THE COUNTRY BY PROVIDING MICROFINANCE, MICRO-INSURANCE, BUSINESS DEVELOPMENT SERVICES, AND OTHER BASIC SOCIAL SERVICES TO THE POOR."
Like De Jesus, Ma. Christy P. Panisa used to have big financial problems. In 2009 she joined CARD MRI and today she is the owner of Christy Tapsihan.
With an initial loan of P3,000, Panisa opened a sari-sari store. Later, she turned the business into a "tapsihan", a small eatery serving beef on rice meals. She was able to grow the business and now has five Christy Tapsihan branches which give her up to P2.5 million in revenues a year.
"Our life is much better now. We can afford to buy the things that we want and the children are in school," Panisa said.
"TO ME, THAT IS WHAT EMPOWERMENT IS ALL ABOUT— GIVING ACCESS TO THE POOR. EMPOWERMENT IS ECONOMIC. IT'S GIVING FINANCIAL MUSCLE TO POOR FAMILIES."
CARD MRI members are not only borrowers. Since they are entitled to buy shares, a privilege that essentially makes them stockholders in CARD MRI, they are also owners of the system.
"To me, that is what empowerment is all about—giving access to the poor. Empowerment is economic. It's giving financial muscle to poor families. Allowing access to ownership is crucial because the issue of poverty is not only about access but control. So I started a bank and different companies that will be owned by the people," Alip said.
CARD MRI has given back its members their dignity. Most of them were trapped in a financial spiral and CARD MRI gave them a sense of ownership and belonging through economic and community activities. Alip said some members have become community leaders, barangay officials and municipal councilors.
CARD MRI has also taught its members to help one another. Those who have succeeded assist those needing help, instilling a culture of support, he pointed out.
And that is how CARD MRI is fighting poverty, one hopeful family at a time
This story is part of a series of articles written by GO NEGOSYO writers being published by GoodNewsPilipinas.com as part of our support to Philippine businesses.
Facebook Comments