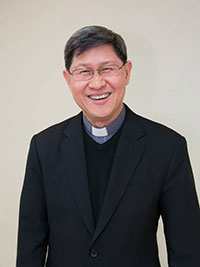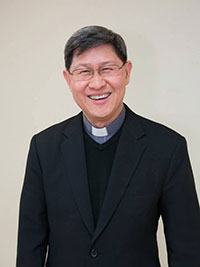 The Filipino Catholic church once again extends its hand to the international community as Manila Cardinal Luis Antonio Tagle takes on yet another role as the new president of Caritas Internationalis.
Archbishop Tagle won the elections during the 20th general assembly of Caritas in Rome, receiving 91 votes out of 133. Upon being appointed as the new president the Filipino cardinal addressed the delegates present via phone saying, "Buona sera a tutti! [Good evening, everyone]. Thank you for your trust. I'm limited in my capacities but with all of you, with the love that Jesus has poured into our hearts and in the name of all of the poor people in the world, I accept this election."
"Let us together strengthen the church of the poor so our witness can help guide us to a world of understanding justice, true freedom and peace," he added.
This makes 57-year-old Tagle the first Asian president of Caritas Internationalis, an umbrella organization comprised of 165 Catholic charities. Hailed by many as a possible Papal candidate, Cardinal Tagle was in international headlines earlier this year as he led the country's welcoming of Pope Francis in the Philippines.
Informal and charismatic, Cardinal Tagle prefers to go by the nickname "Chito". He was also recently dubbed as the "Asian Francis" after some pointed out his similarities to the Pope himself. The Filipino Archbishop succeeds Cardinal Oscar Rodriguez Maradiaga of Honduras who has sent his congratulations to the new Caritas president.
Facebook Comments