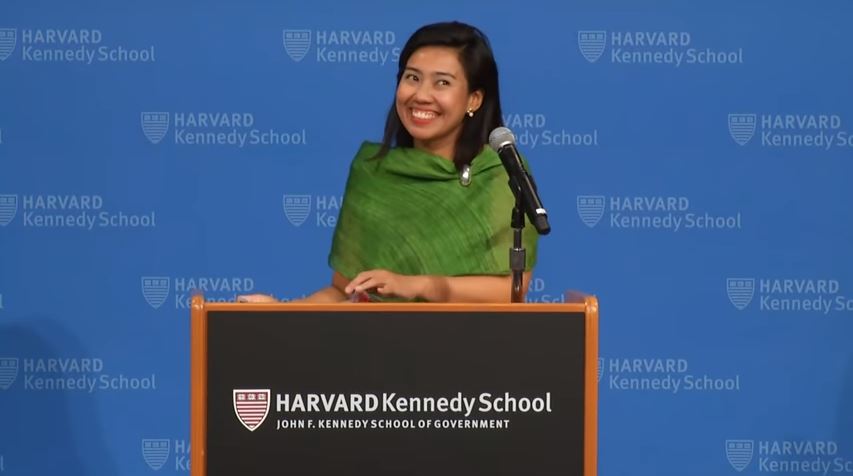 Clare Cattleya de Guzman Amador was given the distinction of speaking at the John F. Kennedy School of Government at Harvard University in the United States – marking the first time a Filipina was given the role of addressing the post-graduate classes of the school.
Amador gave her student address in ceremonies conferring her Mid Career Master's in Public Administration degree from the Harvard Kennedy School (HKS).
The former undersecretary of the Department of Budget and Management (DBM) of the Philippines gave the student address on behalf of 631 graduates of the HKS Class of 2018, representing current and future leaders in public service from 89 countries.
Amador, an HKS Mason Fellow and Course Coach during her stay, was the fourth and last speaker at the Kennedy School Class Awards rites and was introduced by Morgan Brown as coming from a family of public servants, having worked her entire career in the public sector, and rising to be Deputy Minister at DBM.
As a testament to Brown's introduction that Amador has graced the Kennedy school with her humor, Amador's speech was punctured with humorous anecdotes from her stay in the university which were welcomed with laughter from the appreciative audience.
In characteristic Pinoy self-deprecating humor Amador poked at how her Mid Career class avoided some classes because they reminded Amador and her class of not being as young and energetic anymore, and some others because they were not the geniuses they hoped to be.
In her speech, Amador spoke about her state of mind when she came to Harvard: "I came here with so much fear. But one thing is clear, I am now less afraid. Even in fear, we dance.
In the past year I tried to be invisible and we all have that story when we want to disappear because of burnout or a broken heart or when we just want to avoid people."
Amador went to Harvard University after her stint with the Philippine government as the youngest undersecretary and chief of staff of the Department of Budget and Management for six years.
The Ateneo De Manila University graduate of Development Studies recalled the collective experience of her classmates, their victories as well as their failures while at Harvard and while in service in their home countries.
"What we don't say is how our scars mark our victories. The government's reforms we did back home, little girls, little girls saved from human trafficking, the breakthroughs in cyber security and journalism, the newborns and the new love we welcome this year, and how we survived death threats and torture," she related.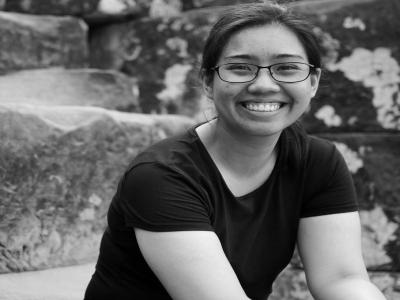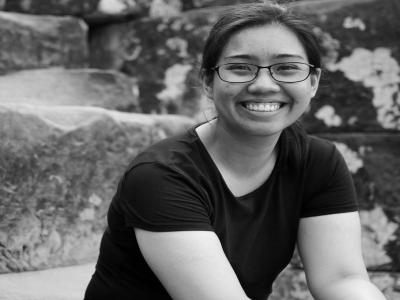 DevEx 40 Under 40 Manila awardee Amador pointed to the possibilities of her classmates being themselves prime ministers and presidents equipped by HKS to face challenges and expectations:
"When the system says we are not good enough, oh no, no, we know. We survived even when we thought we wouldn't. We lived through war, disaster, discrimination, cancer. We constantly wrestle with a loss of faith. We struggled with a loss of loved ones. I lost a mentor, our class lost a mother, a father, a brother, classmate, and friend. We rose from being judged, dismissed, attacked. And yes we all passed… some with flying colors."
Amador then spoke of her returning to Philippines with a mission:
"A year ago I came here with so much fear now I'm leaving with more uncertainty. But one thing is clear I am now less afraid. The spirit of the mid-career is relentless, scarred yet inspired, ambitious but grounded, in service even in fear, we dance.
Today we have accomplished the mission that will launch all other missions. We are going to create the world we want for our families, in our communities. It's time it's time to go back. It's time to go back and fight our battles. We might fail again and again and again but in the end we will win… We don't have to disappear. We don't have to be invisible, not anymore."
Clare Amador and the HKS Class of 2018 were conferred with their degrees by Harvard University President Drew Faust during the 367th Commencement Exercises and adjudged to be "well-prepared to offer leadership in the quest for enlightened public policy and effective public service throughout the world."
Watch Clare Amador's Harvard Kennedy School Student Address here
Facebook Comments