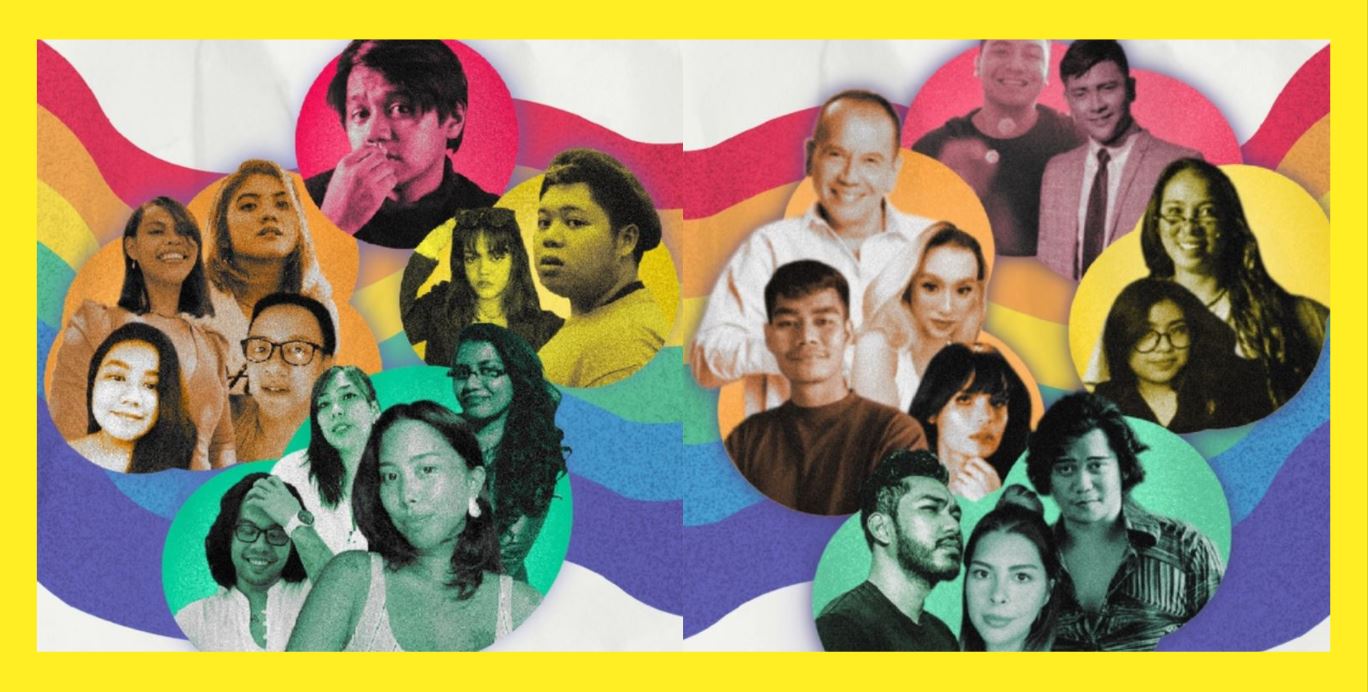 Cut! Print. Podcast Network, a queer and women-led network, is staging its first-ever independent pride event via FB live.
The two-day event of PRISM: Reign of the CPPN Pride Spaces and Stories aims to provide a platform that empowers the community to freely exist and thrive.
The podcast network based in the Philippines says it is holding the event to create safe spaces for the expression of LGBTQIA+ stories amidst the prevalence of violence against the community,
The two-day event to be held on June 25 and 26, from 7-9 PM, stars podcast hosts, guests, and performers that highlight the diversity of the rainbow flag and its allies.
The first-day schedule will have the following:
a talk show with Ehlie Quirong-Pole, senior producer and Network Manager at Cut! Print Podcast Network
Rona Vicencio, influencer and mental health advocate
Anj Dela Cruz, Advocate and Ms. Trans Global Silang Cavite 2021
Direk Emmanuel "Ojet" Santos, Director and Founder of OLM Events Gallery
program hosted by Brian Bonnie Pequeña from It's the Roundtable
musical performances by Julla Lopez and Darwin Navarro
Let's Hear for the Girls with Inka Magnaye from Sleeping Pill with Inka and Pasty Ferrer, Podmother and Network Executive of Cut! Print. Podcast Network
a game of Never Have I Ever Pride Edition with It's the Roundtable's Brian Bonnie Pequeña, and Kumare Talks' Owie Ibarra and Jea Silva
The second-day schedule is as follows:
talk show hosted by Alwyn Manico and Adrian De Guzman from Pop Emergency, with Trans Beauty Content Creator Kylie Celebre
PR Director of Castro Communications Janlee Dungca
Tiktok Sensation Juntine Luzares
award-winning Director, Writer, Actor, and Professor Joey Reyes
musical performances by Eri Lopez and Kimberly Marquez
Talking the Bait, a panel discussion on queer-baiting with Now Open PH Hosts, Trisha O'Bannon and Jobim Javier
Virtual Milk Tea Date with Boyfriend on Demand, Joshua Von Drake
grand Pop Emergency: Afterparty
PRISM is a celebration sponsored by Toktok, Durex, Iza's Plant Bar, MatTEAu's Malingap, Monday Blooms, Local Host PH, Ky.Label, Kalinaw sa Kalawakan, Buttercups Club, Glaméaur, Twenty with You PH, The Pawty Bakery, Barkboi Supplies and Trading, and Lushly.
SHARE THIS STORY with others who wish to join the Pride event.
Good News Pilipinas is celebrating its 15th Anniversary in 2021 by giving away prizes! Subscribe to our Good News Pilipinas! TV YouTube channel and enter the raffle by sending us an email to editor@goodnewspilipinas.com
Facebook Comments