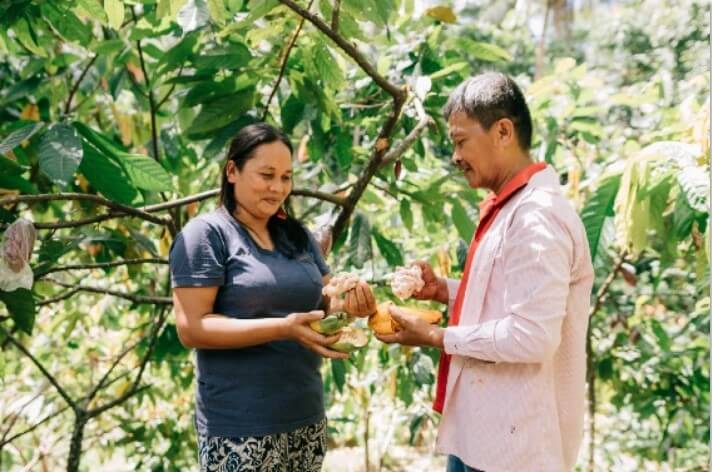 Davao cacao farmers Policarpio Enricoso, Judith Gabasa, and Melinda Villaflor won the right to compete at the International Cocoa Awards (ICA) at Salon du Chocolat in Paris in 2023.
The three Filipino farmers earned the right to represent the Philippines after their cacao beans were selected "Qualified Best Cacao Beans" at the Philippine Cacao Quality Awards (PCQA) 2022 held in SMX, SM Lanang Premier, Davao City.
The Davao farmers' winning cacao beans bested about 100 entries from across the country after assessment and examination for the PCQA. The Paris ICA participation of cocoa producers is coordinated by the national organization.
The Philippine Cacao Quality Awards was held on November 25, 2022, and organized by the Philippine Cacao Industry Association (PCIA), Philippine Cacao Industry Council (PCIC), Department of Trade and Industry (DTI), and the Department of Agriculture (DA).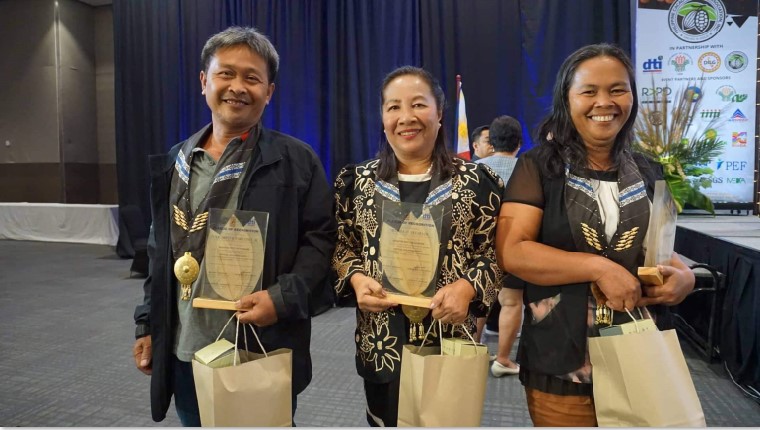 Policarpio Enricoso, a cacao farmer for the past 25 years, revealed that his farm had supplied cacao beans to Auro Chocolate. He says that the assistance of the Philippines' award-winning chocolate brand empowered and enabled him to produce quality cacao beans.
Hailing from Saloy, Davao, he is the president of the Saloy Organic Farmers Organization (SOFO). Enricoso says that his farm is focused on converting to more organic, environment-friendly and cost-efficient practices. They are able to do this through their farm's advanced facilities such as a solar dryer that they use to naturally dry the cacao after fermentation.
They are also collaborating with Auro Chocolate to construct a Vermicast facility where they will produce their own vermicompost, an organic compost made from vermicast or earthworm castings. He says that this facility aids in their transition to organic by significantly lowering their input cost and repurposing farm waste.
According to Dante Muyco, chair of the Davao Regional Cacao Industry Council (DRCIC), a lot of factors go into how a cacao bean can be declared "Best Cacao Bean" but one of the primary factors that will determine the quality of cacao is how it was grown or cared for.
Muyco is optimistic that Dabawenyo cacao beans will win big at the International Cocoa Awards.
Davao was named the Cacao Capital of the Philippines in recognition of its thriving chocolate industry, which produces the most cacao beans in the entire Davao region.
Another Davao farmer, Jose Saguban, represented the Philippines and Auro Chocolate at the 2019 International Cocoa Awards in Paris and won one of the major awards for the Top 20 Best Cacao Beans in the World.
SEND CONGRATULATIONS AND WELL WISHES to the three Davao farmers who won the right to compete in the Paris-based International Cocoa Awards!
Good News Pilipinas is a Lasallian Scholarum Awardee. TELL US your good news story tips by messaging GoodNewsPilipinas.com on Facebook, Twitter, Instagram, or e-mail editor@goodnewspilipinas.com and WATCH Good News Pilipinas TV YouTube & Good News Pilipinas TikTok for more Filipino Pride stories!
Facebook Comments