De La Salle University (DLSU) student, Patricia Margaret Victoria, graduated with honors from the Science, Technology and Medicine Summer Program offered for the first time by Stanford Anesthesia Summer Institute (SASI) at Stanford University.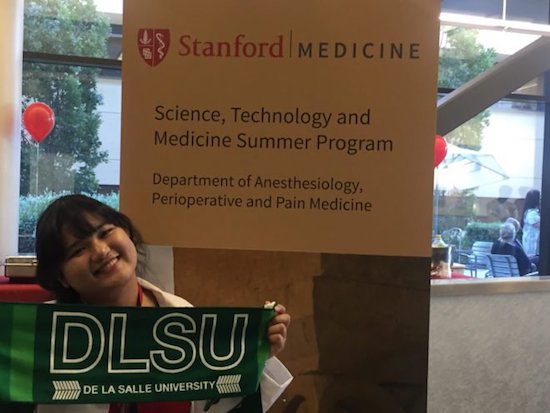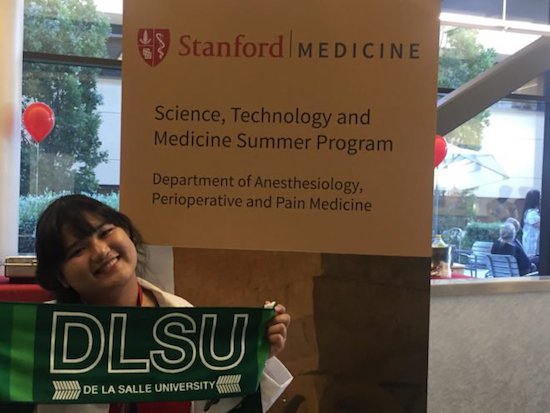 Victoria, a Psychology major from DLSU Manila was the lone Filipino among 30 students accepted from among 1,000 applicants of the Stanford SASI summer program.
The Filipino student graduated with distinction from the prestigious and intensive two-week program that covered three major strains: Science, Technology, and Medicine.
Victoria was credited for excelling with her research project, "Effects of Music Pain Perception and Tolerance," which tackled music in relation to psychology.
"She received distinction on her project as she went above and beyond. She was wonderful and has a bright future ahead of her," said program manager Salima Hirji according to a DLSU release.
Victoria worked directly with mentors from Stanford University, Harvard University, New York University, and the University of Colorado.
Facebook Comments