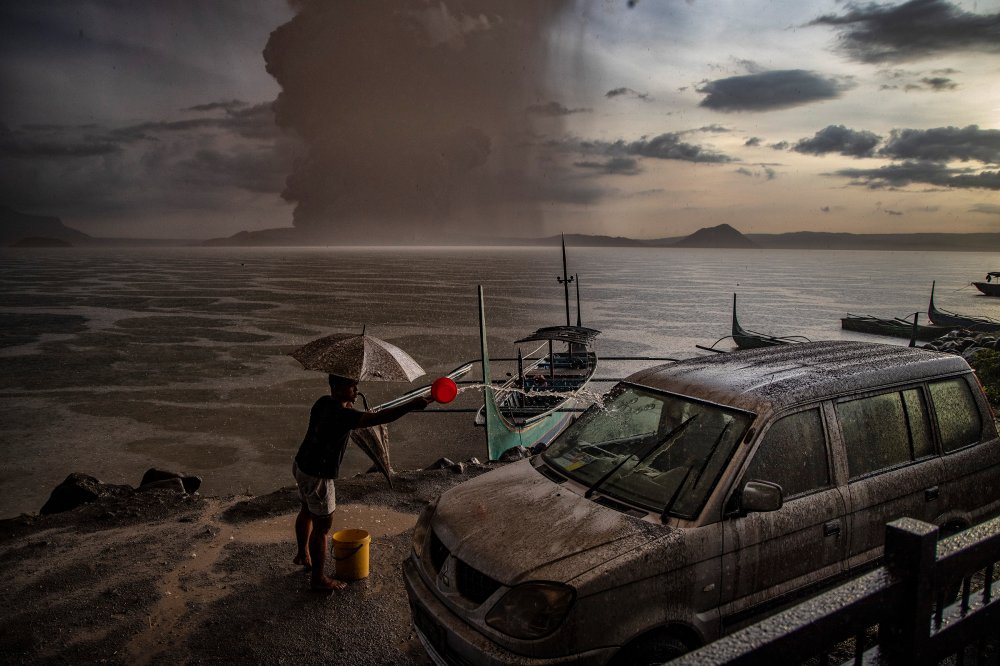 The Philippines' science communication in times of disasters is expected to be improved with the experience-based study to be conducted by the Philippines Institute of Volcanology and Seismology (Phivolcs) in partnership with the University of the Philippines Visayas (UPV) and Don Mariano Marcos Memorial State University (DMMMSU).
"Project DANAS: Earthquake, Tsunami, and Volcano Disaster Narratives for an Experiential Knowledge-based Science Communication" aims to use people's actual experiences during disasters to determine how people prepare and decide for natural events such as a volcanic eruption, earthquake, or tsunami.
The research project will collect people's descriptions of their experiences of disasters using their languages, analyze the different motivating factors for people in making pre-event preparedness measures and syn-event decision-making, and use the collected information to enhance explanations of actual scientific terms to lay people.
The DANAS Project Team will conduct in-depth interviews with people who experienced past disaster events, conducted in the following local languages:
For earthquakes and tsunamis: Ilocano (North Luzon), Kapampangan (Central Luzon), Tagalog (Eastern Luzon), Cebuano and Hiligaynon (Visayas and Mindanao)
For volcanoes: Tagalog, Bicolano, Cebuano, Hiligaynon, and Kapampangan
The new research project collaboration between @phivolcs_dost @UPVOfficial @DMMMSUEduPh intends to make the Philippines' disaster risk science communication more understandable to local communities and to enhance disaster-preparedness @GoodNewsPinas_ https://t.co/42w5UMZTfg

— Angie Quadra-Balibay (@AngieQBalibay) March 7, 2023
Project DANAS was launched on March 2, 2023, with a Memorandum of Agreement signed between Phivolcs Director, Dr. Teresito C. Bacolcol, UPV Chancellor Dr. Clement C. Camposano, and DMMSU La Union Vice President for Research and Extension Dr. Angelina T. Gonzales, and witnessed by guests and media during a hybrid briefing held at the Phivolcs Auditorium in UP Diliman, Quezon City.
The DANAS Project outputs "will provide a better understanding of hazards and more accepted mediums for science communication that can be used by different stakeholders."
"It is therefore imperative that we listen to experiences of the survivors… and how we communicate about hazards. Science is not for science's sake alone, and should not be confined in the walls of academia and policy state institutions. The end goal should be the knowledge generated by science to empower the people," Phivolcs Director Teresito Bacolcol said.
The DANAS project also aims to publicly release sourcebooks, papers, communication tool kits, and video packages that are patterned after the language descriptions of earthquakes, tsunamis, and volcanic eruptions.
"There is [an] enormous wealth of information, from stories of people who lived [through] the disaster experience. Their stories are just waiting to be tapped and documented in the local language… so others may learn from them. There is also a need to have a single, more systematic approach to documenting contemporary period disaster history," Dr. Maria Mylene Villegas, Phivolcs' chief science and research specialist, said.
The in-depth interviews conducted in local languages are crucial to the fulfillment of the DANAS Project's goal to improve science communication in the Philippines.
"The role of language in science is very important, kasi it is through language that we form and develop the concept of science… how can we communicate kung hindi pare-parehong language ang na pinag-uusapan," Villegas added.
Phivolcs had previously released the GeoMapperPH web tool and Hazard Hunter mobile app which mapped the Philippines' earthquake-prone areas and natural hazards.
University of the Philippines scientist Mahar Lagmay previously posted on social media his animated infographics about the Taal Volcano, after its eruption on January 12, 2020, which spawned confusion about various scientific terms used to explain the event.
The University of the Philippines Resilience Institute (UPRI) had also developed the Sakunwari board game that teaches the complexities of disaster risk management in a creative way.
SEND WELL WISHES in the comments below to the Project DANAS team as they embark on a study to help improve disaster risk science communication in the Philippines!
Good News Pilipinas is a Lasallian Scholarum Awardee. TELL US your good news story tips by messaging GoodNewsPilipinas.com on Facebook, Twitter, Instagram, or e-mail editor@goodnewspilipinas.com and WATCH Good News Pilipinas TV YouTube & Good News Pilipinas TikTok for more Filipino Pride stories!
Facebook Comments