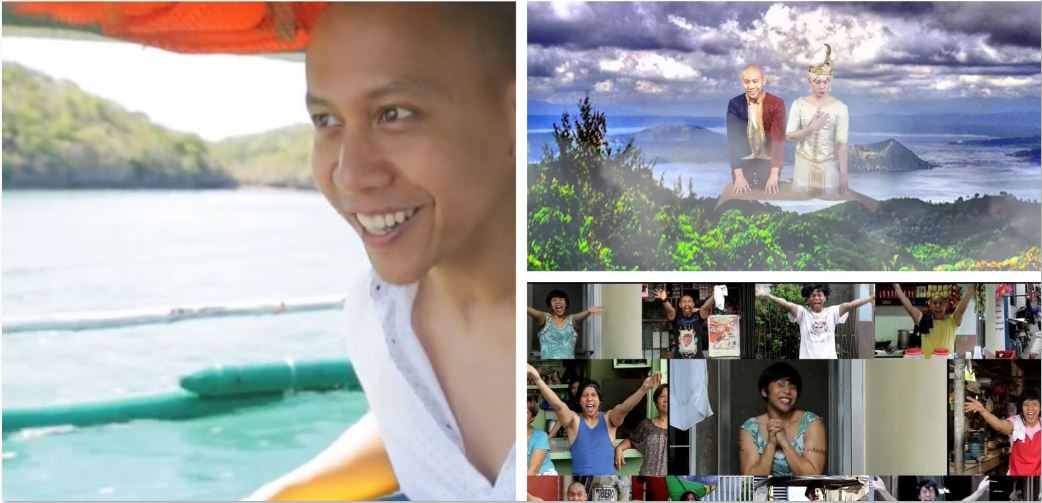 Disney's popular movie theme songs were turned into parodies by YouTube celebrity Mikey Bustos to showcase Filipinos and the Philippines' islands as prime travel destinations.
The Filipino-Canadian vlogger and singer, known for his tongue-in-cheek comic depiction of Filipino cultural traits and donning multiple characters in his videos, stars in the following song parodies that would make any Filipino long for the familiar scenes and sights of the homeland.
Mikey Bustos, who has embraced his heritage and made the Philippines his home, made a parody of Beauty and the Beast's "Belle" (Hometown) and retitled it "Barangay" with the lyrics telling the story of the character Michael's getting his US Visa application approved and how his relatives and neighbors react to the news. The video was first released in 2016 coinciding with the release of a new Disney trailer for 'Beauty & the Beast'. "Here is a Pinoy version of 'Belle' my favourite song in the movie. Mabuhay ang mga OFW!" says Bustos.
WATCH "BARANGAY" | Beauty & the Beast PARODY here:
In his Moana theme parody, Mikey sings of "Many reasons to be proud to be Filipino! He sings about the natural beauty of the islands and the warmth of the Filipino people. Created in 2017, the video was shot in Alaminos City, Pangasinan among the famous Hundred Islands.
WATCH "PINOY AKO FILIPINO" Moana Parody here:
Playing both Aladdin and Princess Jasmine, Mikey sings of "PILIPINAS" as 'A Whole New World' while riding a magic carpet. "I've learned that the Philippines has a lot more to offer than people realize! Join me as we discover a whole new world in the Philippines, a country that many have fallen in love with! Mabuhay ang Pilipinas!"
WATCH "PILIPINAS" Aladdin Parody here:
SHARE THIS STORY on Disney themes' parodies by Mikey Bustos and help showcase Filipinos and the Philippines!
Good News Pilipinas is celebrating its 15th Anniversary in 2021 by giving away prizes! Subscribe to our Good News Pilipinas! TV YouTube channel and enter the raffle by sending us an email to editor@goodnewspilipinas.com
Facebook Comments