De La Salle University College of Law (COL) placed 3rd Highest Ranked Team in the Global Finals of the Foreign Direct Investment (FDI) International Arbitration Moot competition held in Boston, Massachusetts.
The DLSU team's oralists Julia Therese Pineda and Edwin Roberto Concepcion also ranked 2nd and 3rd, respectively, in the Top 50 Advocates of the international competition.
The Manila university team was the only Philippine team to have made it to the finals of the moot court where 104 schools worldwide participated.
DLSU COL's third highest rank earned them a copy of the Kluwer publication "Arbitral Awards as Investments: Treaty Interpretation and the Dynamics of International Investment Law".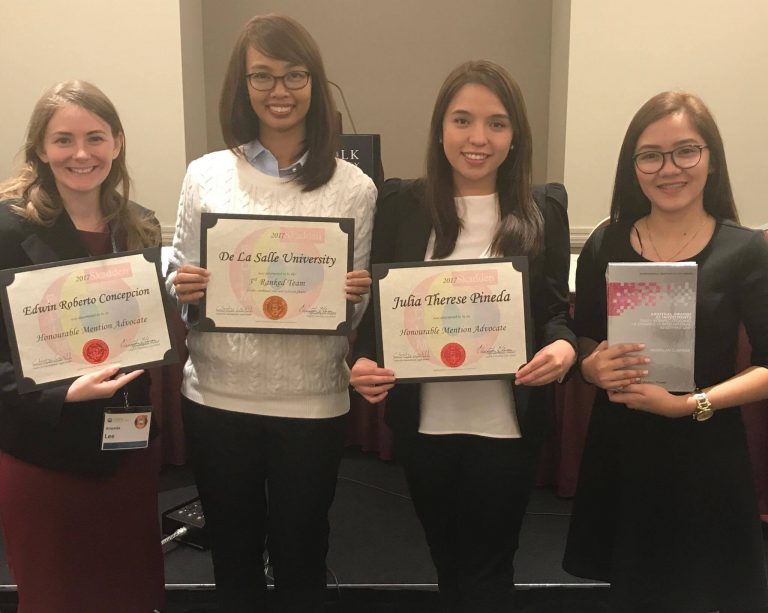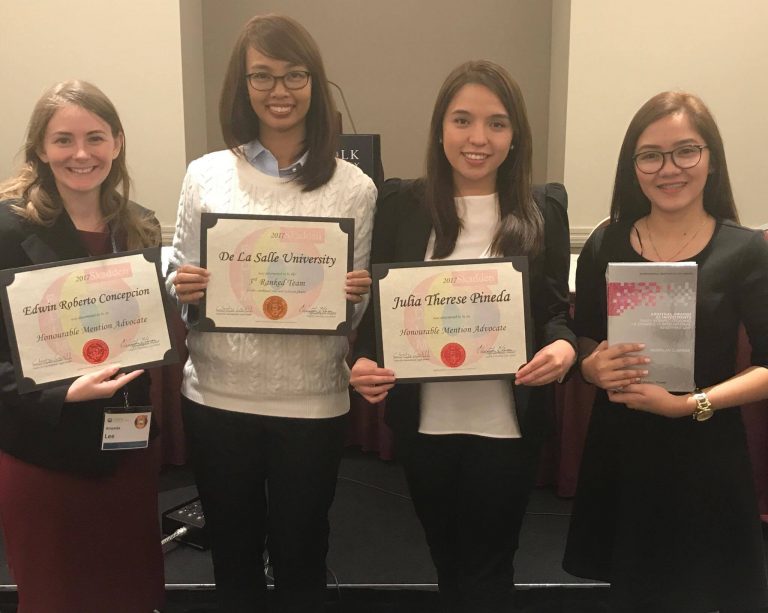 The FDI Arbitration Moot is an annual competition organized by the Center for International Legal Studies in cooperation with the following founding institutions: Suffolk University Law School, Boston, Massachusetts (FDI 2017 Host School); Pepperdine University Law School Malibu, California; Centre of European Law, King's College London; and the German Institution of Arbitration (DIS), Frankfurt/Cologne, Germany.
DLSU COL faculty provided support and instruction for the team. In addition, the students were coached by two international law practitioners Foreign Attorney Dr. Harald Sippel and London Attorney Amanda Lee.
Facebook Comments