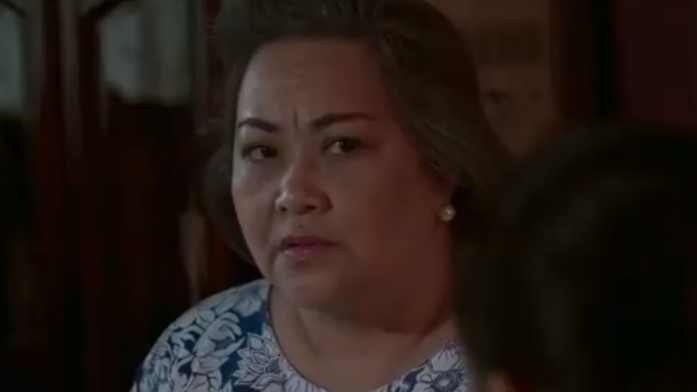 Far Eastern University (FEU) student short films received honors at the Festival de Cinema Internacional de Merdə de Sueca (C.I.M. Sueca) in Spain and at the Student World Impact Film Festival (SWIFF) in the United States.
FEU Communication graduate Ramri Rivota's "Dalaw" (The Guest) was awarded an Honorable Mention in Art Direction for Melbrick Morillo at the C.I.M. Sueca, a global competitive event of low-budget, independent, or noncommercial cinema organized by the Cultural Association for the Second Law of Thermodynamics in Sueca, Valencia, Spain, the Far Eastern University website announced on January 16, 2023.
"Dalaw" received another Honorable Mention at the SWIFF 2022, an award given to finalists who have exhibited outstanding distinction and performance. The FEU student short film shone among the over 5,400 entries from 120 countries submitted to SWIFF 2022. "We loved the technical creativity and impactful message of your film, Dalaw (The Guest)," SWIFF Director Mark Leschinsky said in the announcement of the award.
Rivota, the former Secretary of the FEU Communication Society, wrote and directed the film "Dalaw" which tells the story of Grace (Maniecel Jagonob) who is forced to stay for a couple of days with her Lola Mary (Wendy Villacorta). During supper, a spoon accidentally falls, which, based on a superstitious belief, leaves them waiting for an unexpected guest.
"Dalaw" was previously a finalist at the Short+Sweet Film Manila and Sinepiyu film festival at FEU.
Rivota and Morillo collaborated with producer/production manager Shaina Legaspi, assistant director Patricia Rigodon, director of photography/editor Andrew Aquino, assistant director Audrey Vicencio, scriptcon Angelica Altera, casting manager Yvonne Salazar, sound designer Val Manalo, wardrobe/makeup artist Cyrus Barros, and production assistants Donita Borre and Maurich Macatangay.
FEU student short films won accolades at the @CIMSueca in Spain and Student World Impact Film Festival @lightfilmorg in the US @FarEasternU #GOODSCHOOL STORY https://t.co/pKPsinsBIG

— GoodNewsPilipinas.com (@GoodNewsPinas_) January 17, 2023
Other FEU student films which also received Honorable Mention prizes and nominations for multiple awards including Best Short Film and Global Impact Grand Prize, include "Agam" (Thought) by Rose Anne Abellar, "Debut" by Reyna Nicole Paner, "Hutik Sang Mga Kuliglig" by Luke del Castillo, "Kumari" by Angela Aguila and One Carlo Diaz, "On the Shepherd's Warning" by Lily Gomes, "Pua Iyam" (Coming Out) by Juan Pablo Pineda III, and "Retrospektib" by Daryll Jameson Apaga.
FEU short film "Grasya" was previously selected to compete in the World of Women festival in Tunisia.
SWIFF 2022 also awarded an Honorable Mention to the DLSUD student thesis film, "Misdirected".
SEND CONGRATULATIONS in the comments below to the FEU team of "Dalaw" for receiving honors in Spain and the US!
Good News Pilipinas is a Lasallian Scholarum Awardee. TELL US your good news story tips by messaging GoodNewsPilipinas.com on Facebook, Twitter, Instagram, or e-mail editor@goodnewspilipinas.com and WATCH Good News Pilipinas TV YouTube & Good News Pilipinas TikTok for more Filipino Pride stories!
Facebook Comments