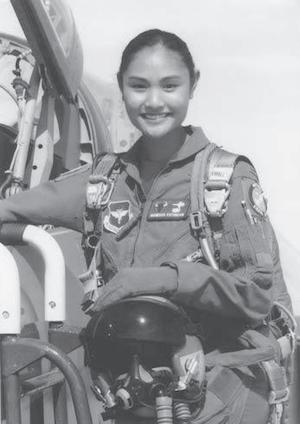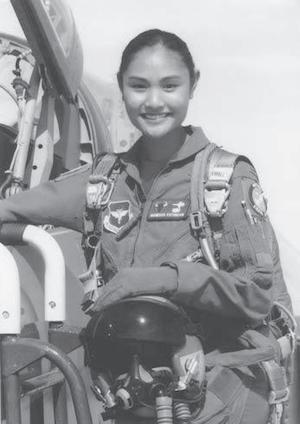 A Filipina-American is piloting the supersonic F-16 Fighting Falcon "Viper" fighter jet for the United States Air Force.
Monessa Catuncan opted to fly the F-16 Falcon jet fighter, a state-of- the-art combat aircraft, after becoming the first Filipina-American to pass the highly-coveted pilot course in 2007.
As one of the elite highly qualified pilots selected to fly the F-16, Catuncan is sent to missions flying the fighter jet which was extensively used in the Iraq war.
"Never in my wildest dreams did I ever think my youngest would become the first Pinay F-16 fighter pilot," Catuncan told The STAR.
The 35-year old Filipina top gun pilot was born to Ramon Catuncan and Teodosia Pineda who emigrated to the US in 1973.
"Of course she's an American, having been born here, but as far as we're concerned she is Pinay – atin yan" (she's ours)," her mother said in the telephone interview. She said her daughter's favorite foods are adobo, afritada and kare-kare.
Catuncan graduated at the top of her high school class in 2000 and was accepted to the US Air Force Academy (USAFA) the same year. She graduated with a Bachelor's Degree in Aeronautical Engineering in 2004.
Facebook Comments