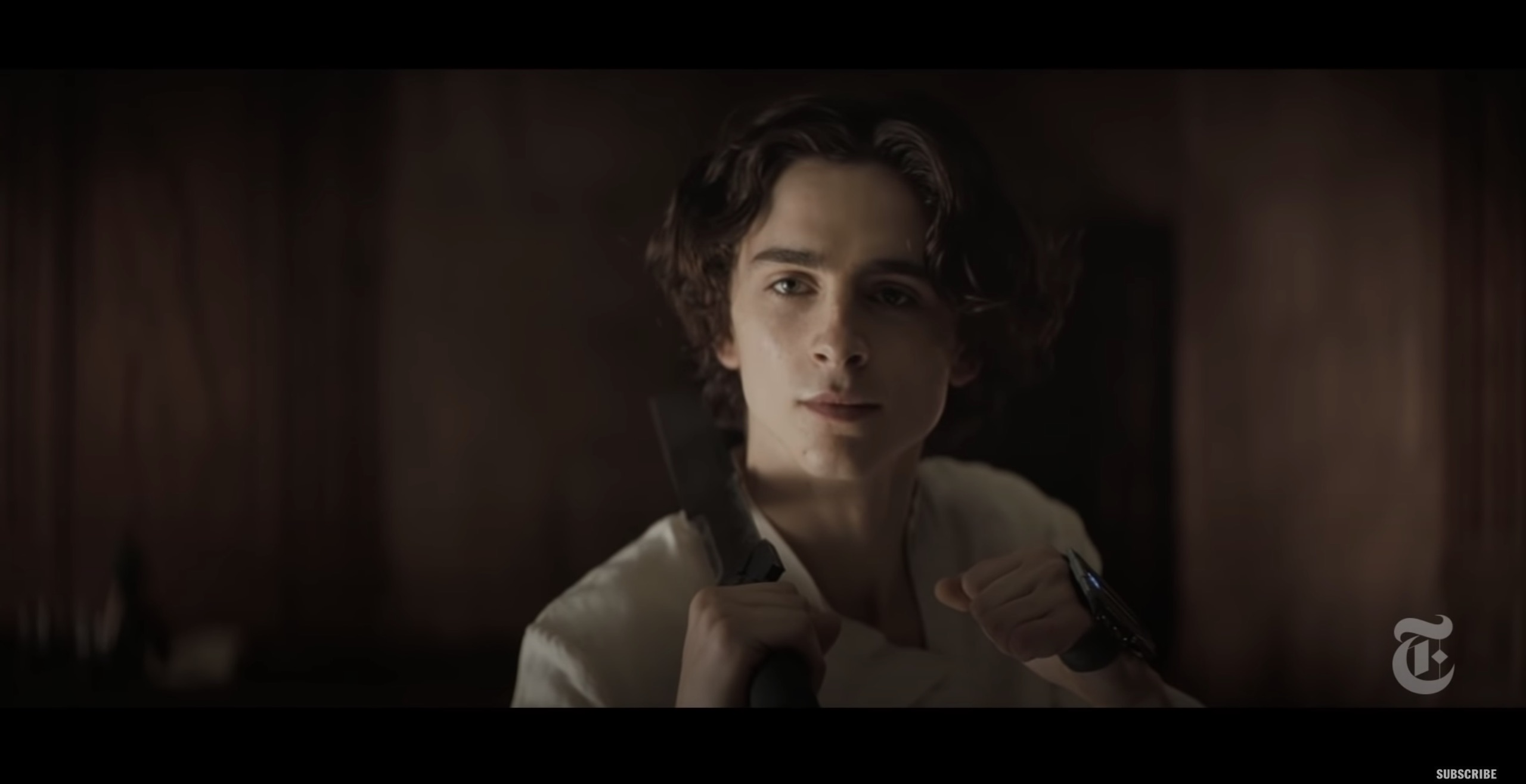 The Filipino martial art of Balintawak Eskrima is featured in Hollywood's new epic science fiction film, "Dune."
The highly anticipated film, based on Frank Herbert's seminal sci-fi novel of the same title, follows the son of a noble family who must travel to the most dangerous planet in the universe and protect the most precious resource in the galaxy.
In a video feature by The New York Times posted on October 23, 2021, film director Denis Villeneuve revealed that the sword-fighting scenes in "Dune" were designed by fight choreographer Roger Yuan who took inspiration from the Filipino fighting style.
The two-minute video shows a scene from the film adaptation which depicts a sparring session between Gurney Halleck (portrayed by Josh Brolin) and Timothée Chalamet, who plays Paul, heir to the Atreides family empire.
"That choreography was designed by Roger Yuan. He developed the Atreides fighting style borrowing from a martial art technique developed in the '50s," explains film director Denis Villeneuve in the YouTube video.
"This technique was called balintawak eskrima. It's a style that involves blocking the opponent's attack with both a weapon and the free hand," describes Villeneuve.
Villeneuve also shared that he shot the scene with cinematographer Greig Fraser to appear "like a dance performance."
"The goal was to embrace the complexity of the movements with objective camera angles," Villeneuve continued. "We tried to make sure that the audience will understand the nature of this new way of fighting."
"Dune" premieres in Philippine theaters this November 10.
Balintawak Eskrima, also known as Balintawak Arnis, is a popular Filipino indigenous martial arts technique widely attributed to Great Grandmaster Venancio "Aciong" Bacon in the 1950s.
In the Philippines, Arnis is a local combat sport where the players use a hard bamboo stick to strike and defend themselves.
The Filipino combat sport has been showcased in various films, both locally and internationally, and most recently in Disney's animated film "Raya and the Last Dragon" which featured cultural elements from all over Southeast Asia, including the Philippines.
The fighting style was also performed by the cast of the 2020 Netflix film "Old Guard" and by actress Maisie Williams in HBO's hit series "Game of Thrones".
WATCH as film director Denis Villeneuve explains why the Filipino martial art of Balintawak Eskrima has been chosen for the fight scenes of Hollywood's new epic science fiction film, "Dune" here.
Good News Pilipinas is celebrating its 15th Anniversary in 2021 by giving away prizes! Subscribe to this website and  Good News Pilipinas! TV YouTube channel and enter the raffle by telling us what you like about our stories in an email to editor@goodnewspilipinas.com
Facebook Comments