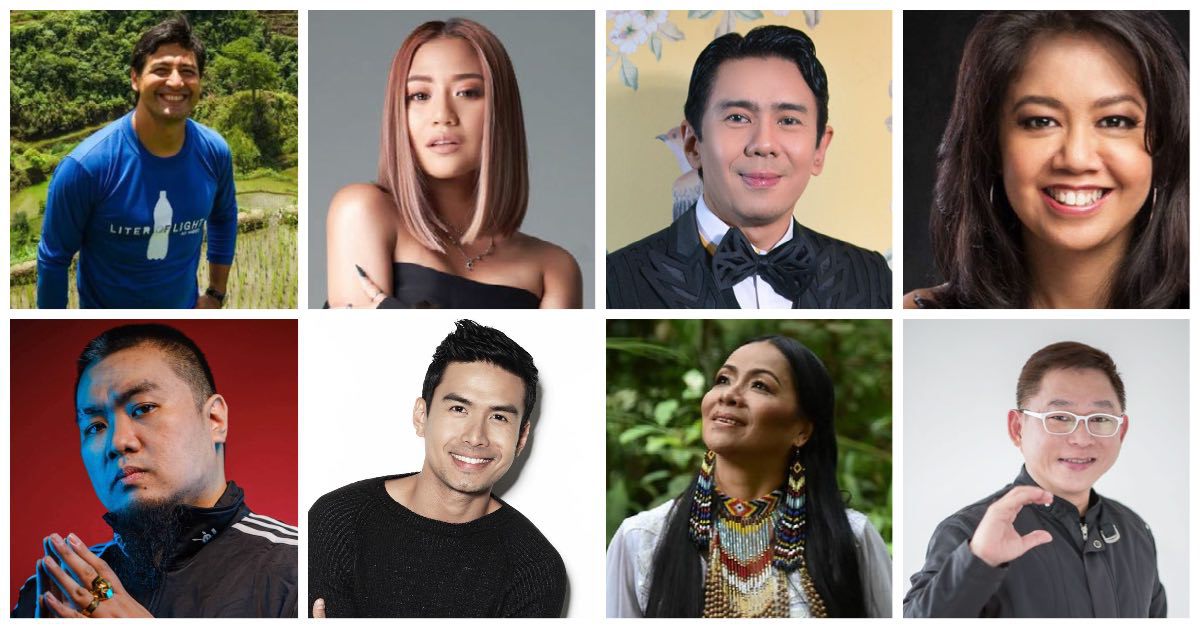 The official YouTube channel of GoodNewsPilipinas.com – the news and information website that celebrates the good in Filipinos and the Philippines – will premiere its fresh video content on Monday, February 14, 2022.
The YouTube channel went on a two-year hiatus since 2020 due to filming and quarantine restrictions amid the COVID-19 pandemic.
Now in 2022, Good News Pilipinas! TV returns with fresh content for YouTube featuring live interviews with Filipino personalities who are making the headlines and are making every Filipino proud.
Prior to the new series this 2022, the YouTube channel featured anniversary greetings sent by Filipino celebrities and good news advocates for the 15th year anniversary of GoodNewsPilipinas.com in 2021.
The previous series of videos on the channel include the Filipino Pride Advocates series that featured YouTube sensation Mikey Bustos, actress Iza Calzado, theater actress Joanna Ampil, veteran actor Eddie Garcia, and radio broadcaster Noel Ferrer, among others.
The YouTube channel which started in 2018 also posted Express good news video capsules, and the regular Week in Review videos of the Philippines' best good news stories with positivity tips from Good News Pilipinas! TV anchor and the Philippines' Vision Board Coach. Trixie Esguerra of Positivitrix.
This 2022, Good News Pilipinas! TV returns with a new series of videos introduced as the "Filipino Pride Newsmakers".
The upcoming episodes will feature Filipino celebrities, achievers, and inspiring personalities from the Philippines and from around the world caught candidly on camera talking about their craft, advocacies, and inspirations.
The first batch of Filipino Pride Newsmakers includes Asia's Phoenix Morissette, Asia's Romantic Balladeer Christian Bautista, Moy Ortiz of the CompanY, top singer-songwriter Trina Belamide, indigenous peoples advocate Bayang Barrios, world-class toy designer Quiccs, wealth management guru Chinkee Tan, and Liter of Light founder Illac Diaz.
The Good News Pilipinas! TV production team discussed the series' new format, the challenges of filming interviews in the midst of a global pandemic, and the video content viewers can expect to see in the show.
Why is the new series titled Filipino Pride Newsmakers?
"Good News Pilipinas TV returns after a two-year hiatus amidst the Covid-19 pandemic. Even as the world battled the public health emergency crisis the website still continued publishing good news stories about Filipinos in the news headlines whose courage, compassion, and good deeds gave us pride in being Filipinos and kept us inspired – so our new series is titled Filipino Pride Newsmakers to honor these people who helped the nation keep going," said Angie Quadra-Balibay, Good News Pilipinas! TV executive producer and managing editor of GoodNewsPilipinas.com.
What will be the series' new format?
"The format is a first for GNP TV – it's short live interviews by our anchor Trixie Esguerra. Trixie previously interviewed several personalities for our series on Filipino Pride Advocates the likes of Iza Calzado, Joanna Ampil, Mikey Bustos, Eddie Garcia, among many others but those were post-produced from fuller interviews. This new series of Filipino Pride Newsmakers candidly captures these personalities in short interviews," Quadra-Balibay explains.
What are some challenges about the production of the series amid the pandemic?
"We've been recording interviews for just about a month and so far the main challenge is the internet service in the Philippines. When either our production team's internet or the guest's internet speed lag, that affects the quality of our production. The interviews are recorded as live with no cuts and that makes me nervous. The online video recording platform we use has the feel of live news television but without the benefit of a control room and studio setting where I could directly signal the host and the guest about time constraints. We are still testing the video and image inserts which are heavily reliant on reliable internet service and home gadget capabilities," Quadra-Balibay adds.
"I get more nervous with these online interviews because of the technical challenges. But I welcome the learning opportunities offered by these online platforms – even as I teach university students, learning also never ends for me."
Why is Good News Pilipinas! TV making a return with new content this 2022?
"We did not have new video content in 2020. In 2021, we were celebrating the 15th anniversary of GoodNewsPilipinas.com and had celebrities, newsmakers, and good news advocates sending us greetings – these we posted as our 2021 content on Good News Pilipinas! TV. The support from these personalities and several communities gave us the impetus to create new YouTube content this 2022. With the challenge of health protocols still in place, we thought of conducting Trixie's interviews via online video platforms. We are excited to see how our audience would view our new series, the Filipino Pride Newsmakers," the GoodNewsPilipinas.com managing editor said.
GoodNewsPilipinas.com also spoke with its very own Good News Pilipinas! TV anchor Trixie Esguerra of Positivitrix about her hopes and expectations for the upcoming series of Filipino Pride Newsmakers.
It was in 2019 that she recalls joining the team to host the weekly roundup of the Best Good News video stories in the Week In Review weekly capsules, and later, the Filipino Pride Advocates series.
When asked about what viewers can look forward to on the YouTube channel, Esguerra says people could expect to see more videos about some of the country's biggest celebrities, national athletes, or entrepreneurs, as well as how they can be inspired by them.
"We are zooming into either celebrities, national athletes, or entrepreneurs. It's really about the person, what the person does, and how else we can get inspired by the person. So that's what awaits people this season," Trixie Esguerra said.
The Positivitrix coach expressed her gratitude for being able to join a new season of Good News Pilipinas! TV. She even shared that she may have manifested this dream into reality.
"I remember I had this vision board a few years ago, wherein there's like a small mini studio and it says there that I will be hosting my own show talking about positive things only for five minutes every week," Esguerra adds.
"And well, that obviously happened when I was brought in to Good News Pilipinas! TV two years ago! And now it's happening again because the new format is still about five to ten minutes, and it's still all about good news that's being shared to the viewers," Esguerra continued.
"So I am excited! Because I see that this is going to be something worthy that every person would be able to watch. So you see, (the series) is not just about news per se, but it's about making or helping the people feel good about where they live, about their nationality, and about the future."
The Good News Pilipinas! TV YouTube channel traces its beginnings in 2018 when it first started making content with 30-seconder Good News videos. The videos caught the attention of netizens and other media outlets and raised awareness about the advocacy of GoodNewsPilipinas.com – of putting more good news on the media to balance what is being consumed by the audiences.
It later launched the series called the Filipino Pride Advocates, which had host Trixie Esguerra-Abrenilla interviewing Filipino personalities who are known achievers in their own respective fields. The Filipino Pride Newsmakers series this 2022 is a continuation of the project and will have short interviews with guests recorded as live, a first for the Good News Pilipinas! TV team.
CHECK OUT Good News Pilipinas! TV on YouTube and SHARE this article with your friends and family to see more stories about Filipino Pride Newsmakers!
TELL US your good news story tips by messaging GoodNewsPilipinas.com on Facebook, Twitter, Instagram, or e-mail editor@goodnewspilipinas.com and WATCH Good News Pilipinas TV YouTube for more Filipino Pride stories!
Facebook Comments