Filipino cyber basketball gamers dominated the National Basketball Association (NBA) Playstation 4 2K16 Asia Tournament in February, grabbing the top 2 winning spots.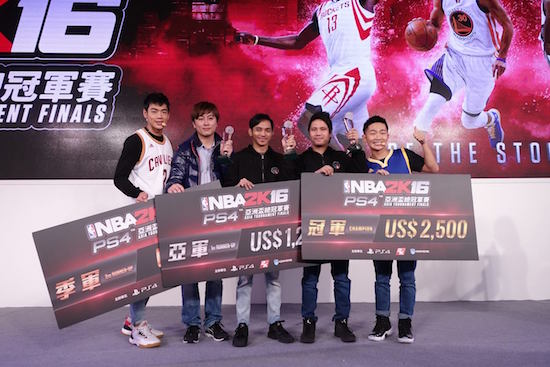 Pinoys Aminolah "Rial" Polog Jr. won first place and USD 2,500, while Wilmer "Ming" Magno was awarded the second place and USD 1,200.
Polog and Magno finished in the top two spots after making it to the top 6 finalists at the Taipei Game Show. The two competed against each other and the other 4 finalists from Taiwan and Hongkong in a round robin format.
The top 3 players emerged from the matches, and included Taiwan's Chien Chun Chieh who eventually finished third.
The final match between the two Filipinos had Polog winning with the Oklahoma Thunder, 51-40 over Magno's Cleveland Cavaliers.
The Filipino cyber gamers won over a total of 640 players in the region who competed in the NBA 2K16 PS4 Asia Tournament of Sony Playstation and game publisher 2K.
Facebook Comments