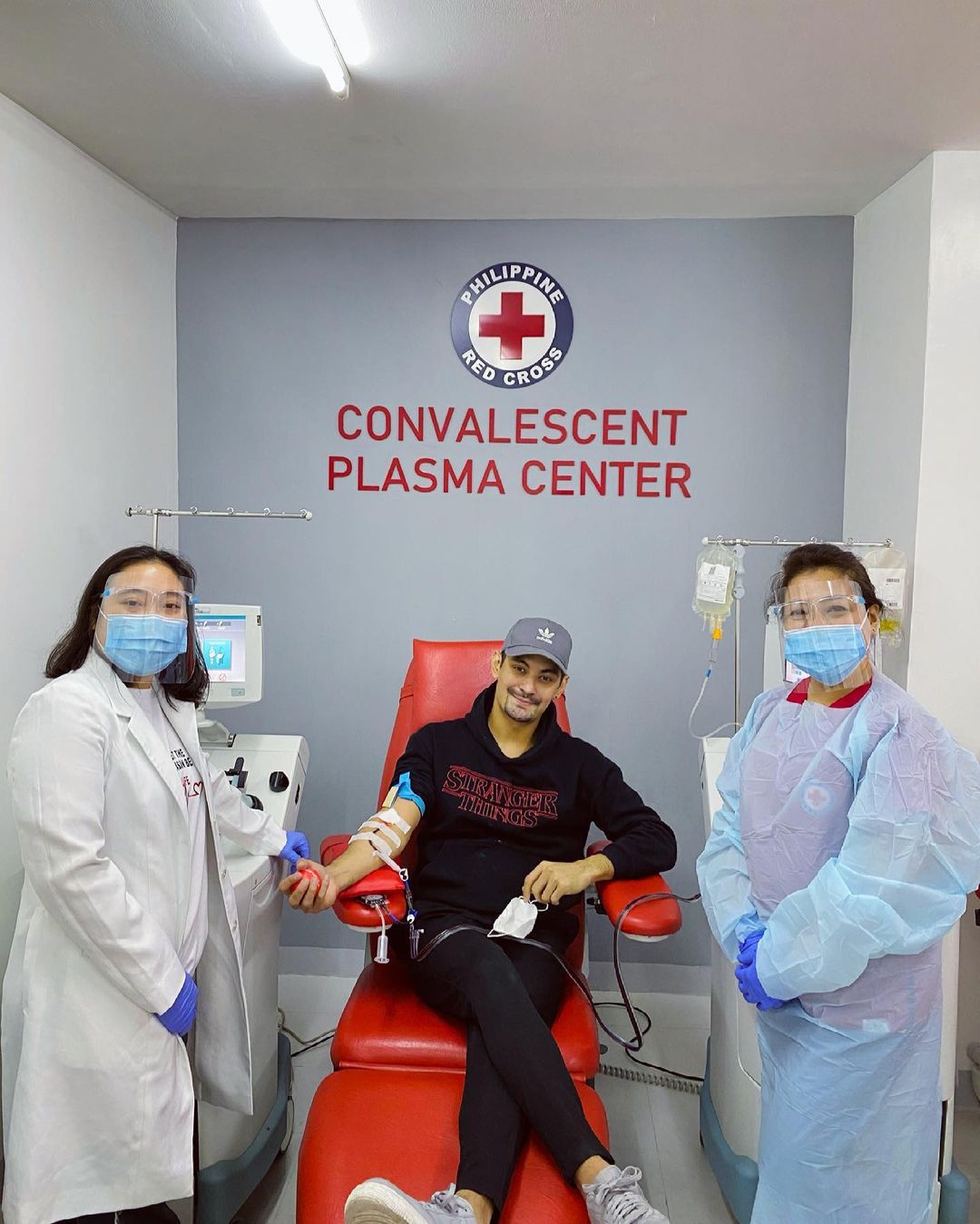 Filipino celebrity Gab Valenciano is calling on fellow COVID-19 survivors to donate their blood plasma to help patients who are currently fighting the virus.
Valenciano, a Red Cross Youth mental health ambassador, took to social media to share photos of himself giving plasma to encourage those who have battled the same illness "to be a hero and save lives."
"There is another way we can fight this virus; CONVALESCENT PLASMA DONATION. Plasma isn't artificially created from a lab or by doctors, it is naturally created by YOU," Gab Valenciano wrote in an Instagram post on April 11, 2021.
In the same Instagram post, the Filipino dancer revealed that he contracted COVID-19 last year.
"Last November, I tested positive for COVID-19 and chose to keep it strictly between family and friends for very personal reasons," Valenciano said.
"It wasn't severe in any way and I fully recovered by following all protocols and by the full support of my loved ones, even from afar. I never planned to post about it till today because right now, WE NEED HEROES," he adds.
According to Valenciano, individuals who have already recovered from the novel coronavirus disease may donate their blood plasma which will be used for the Convalescent Plasma therapy of Covid-19 patients, an experimental treatment currently being studied at the University of the Philippines-Philippine General Hospital (UP-PGH).
"Plasma is the liquid part of your blood which contains antibodies that keep your body working well and helps fight off deadly diseases. In this case, COVID-19. Once you contract the virus and recover from it, you now have antibodies in your blood which gives you the opportunity to be a hero and save lives," Valenciano explains.
The plasma is injected into the bloodstream of a patient in critical condition due to the COVID-19 infection to help them fight the virus and recover, says Valenciano.
Gab Valenciano added that he partnered with the non-profit organization Philippine Red Cross which has been calling for convalescent plasma donations from COVID-19 survivors along with the UP-PGH since the outbreak of the disease last year.
"As a mental health ambassador for Red Cross Youth, I partnered with them to raise awareness about convalescent plasma donation. People need to know about this. We can talk about death and recovery numbers and percentages all we want, but a life is a life. If we can save one, we've already won," Valenciano wrote.
"Stay safe, stay strong, stay vigilant and stay hopeful. We are in this fight together. God bless us all." Valenciano concludes.
Gab Valenciano joins fellow Filipino actor Iza Calzado who has already donated her blood for plasma treatment research at the U.P. Philippine General Hospital, a coronavirus disease center.
Aside from Convalescent Plasma therapy, Filipino scientists are studying potential treatments for COVID-19 including the locally available herbs Lagundi and Tawa-Tawa as well as Virgin Coconut Oil (VCO) which was tested to be an effective antiviral agent against the coronavirus.
CHECK OUT the Philippines' Treatments and current Clinical Practice Guidelines for COVID-19 cases.
SEND CHEERS in the comments below to Filipino celebrity Gab Valenciano is calling on fellow COVID-19 survivors to donate their plasma to help patients who are currently fighting the virus.
Good News Pilipinas is celebrating its 15th Anniversary in 2021 by giving away prizes! Subscribe to our Good News Pilipinas! TV YouTube channel and enter the raffle by sending us an email to editor@goodnewspilipinas.com
Facebook Comments