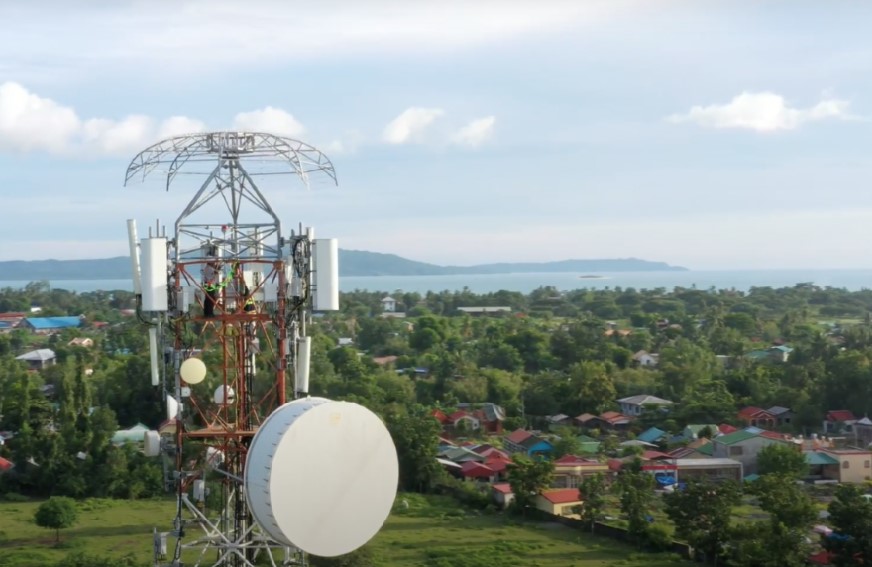 The Philippines' digital platform, Globe, has successfully completed pilot deployments of Southeast Asia's first multi-beam, multi-band lens antenna technology.
The new solution provides improved 4G/LTE and 5G mobile capacity and reduces coverage holes, especially in large gatherings.
Globe's technical team recently conducted rigorous testing on-site. Initially, the team installed four antennas in two Globe cell sites in San Jose, Occidental Mindoro, and one Cellsite On Wheels (COW) at the Head in the Clouds Music & Arts Festival in Manila last December 2022, with impressive results.
Select performance metrics observed on the Globe network directly attributable to lens antennas are the following:
8.36 times improved coverage with stronger and wider LTE signals
7.92 times increased average LTE speed
3.1 times greater traffic volume and network usage
2.67 times enhanced network quality and mobile data connections
Invented by MatSing Ltd. (MatSing) and implemented by IBMS Technology Phils. Corp. (IBMS), the lens antenna easily meets the capacity demands of data-heavy smartphone apps, making it ideal for outdoor events, rural areas, and densely populated areas in major cities, stadiums, coliseums, rally events, and symposia.
It also emits and maintains multiple beams cleanly with minimal Radio Frequency interference, deterring signal disruptions which deliver better quality of experience for customers.
The lens antennas demonstrated superior performance compared to existing multibeam antennas in all categories.
The technology provides higher mobile download and upload data speed resulting in lag-free video streaming and gaming, high-quality video conferencing, and delay-free messaging services, even in peak hours and when there are large gatherings. Also, the solution has better indoor penetration and wider reach, resulting in more stable mobile connectivity wherever the subscribers are located.
"Globe is always a pioneer in adopting new technologies for its customers. The lens antenna technology is another major milestone in Globe's efforts to provide Filipinos with reliable and high-quality mobile connectivity. We are thrilled with the results of the pilot deployment and are excited to continue working with MatSing to bring this innovation to our network on a larger scale," said Gerhard Tan, Head of Network Strategy and Technology Enablement at Globe.
Globe plans to deploy the solution in areas hosting major events and in key pilot sites within Visayas and Mindanao region such as Guimaras, Negros Occidental, Negros Oriental, Cebu, Iloilo, Antique, Aklan, Bohol, Capiz, Bukidnon, Misamis Oriental, Zamboanga del Norte, North Cotabato, and Zamboanga del Sur.
The adoption of lens antenna technology is in line with Globe's sustainability initiatives as this solution will make the network future-proof and resilient.
In 2022, Globe debuted Asia's 1st ever Eco-SIM made of refrigerator waste and provided COVID-19 frontliners connectivity support.
Good News Pilipinas is a Lasallian Scholarum Awardee. TELL US your good news story tips by messaging GoodNewsPilipinas.com on Facebook, Twitter, Instagram, or e-mail editor@goodnewspilipinas.com and WATCH Good News Pilipinas TV YouTube & Good News Pilipinas TikTok for more Filipino Pride stories!
Facebook Comments